This page has starlings, crows and a grackle.

- - - - - - - - - - - - -
Two European starlings. They have yellow beaks.
They are an invasive species in the United States and there are lots of them.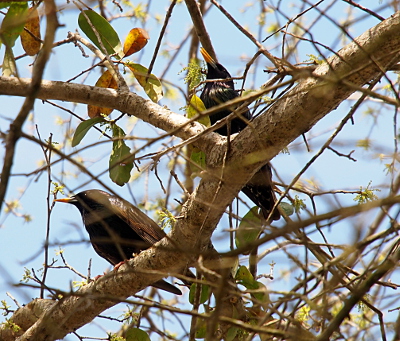 The underside of the starling is colorful.

An American Crow.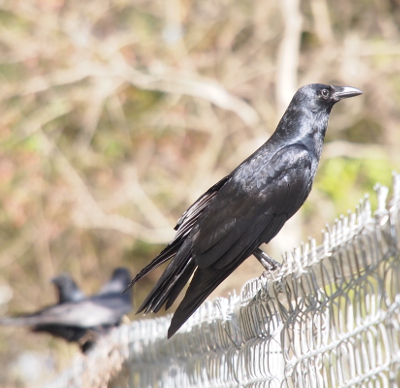 This American Crow seems to have a message for me.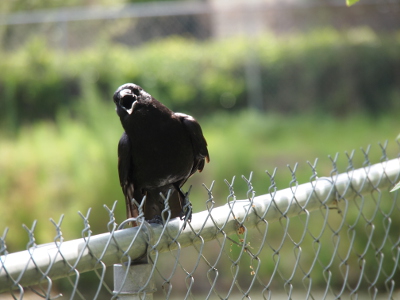 This may be a Fish Crow although they are hard to distinguish from American Crows.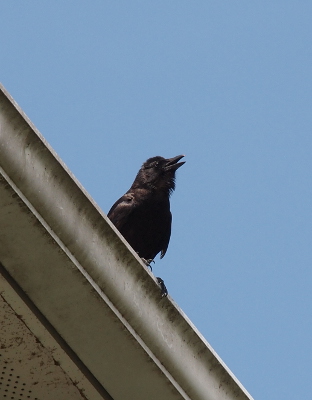 A flying crow just about to land in the reeds beside the pond.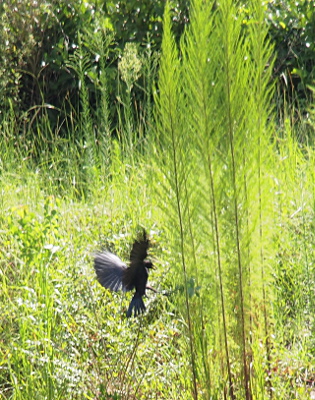 Crows eat live oak acorns.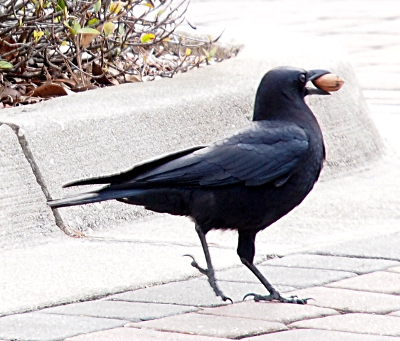 A grackle getting a drink.