The goslings grow to their adult coloring over a period of approximately three months. This is the second page of their growth. The subsequent pages show wing growth over time.
Page 2 of 4
- - - - - - - - - - - - -
The little wings are getting bigger. The feet are already pretty big!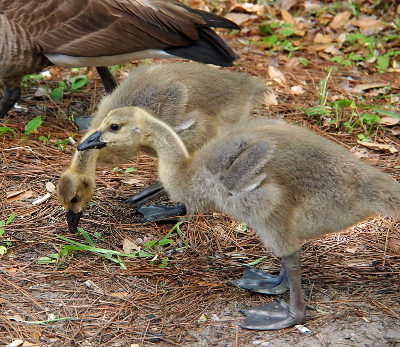 The dark patch on the top of the head will become black. Tail feathers are also beginning to appear.
(This gosling is approximately one month old.)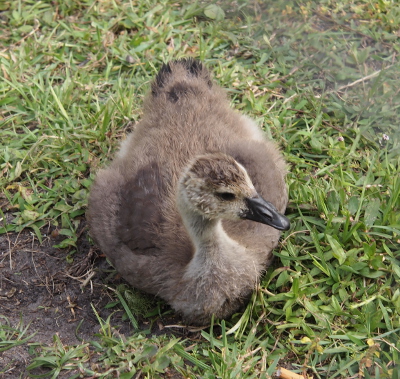 This gosling is approximately the same age as the one in the prior photo. Sizewise it appears large, but has just begun growing feathers.
(The other two geese in this image are adults.)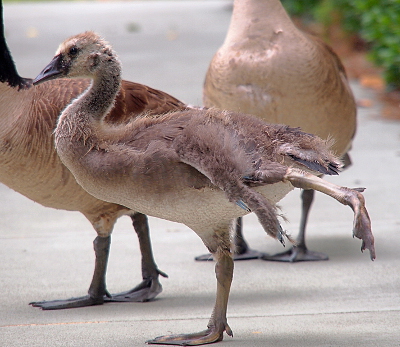 A little over a week later quite a few feathers have appeared on the gosling's body.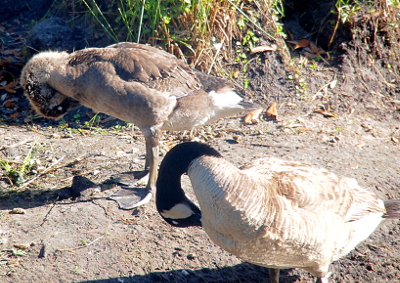 The light and dark patches on the body are becoming more evident.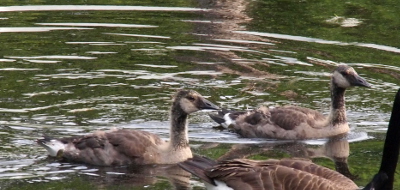 The head and neck dark patches continue to darken.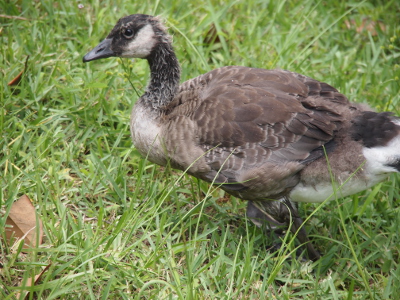 And continue to darken even more.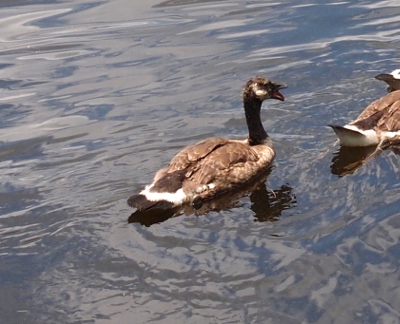 The flight feathers have begun growing and cover the brown and white patch on the rump (exposed in the prior image). This gosling is approximately 2 months old.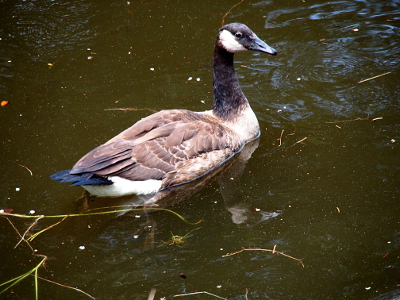 Two weeks later the flight feather are even longer, but the goslings are still earthbound.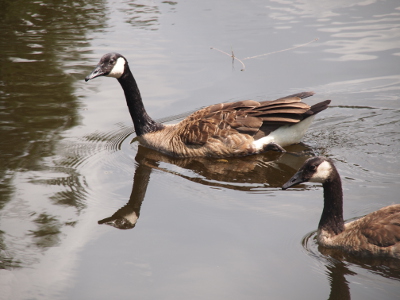 Gosling on the left and adult goose on the right. Still a lot of growing to do even though it looks like an adult bird and it has yet to take its first flight.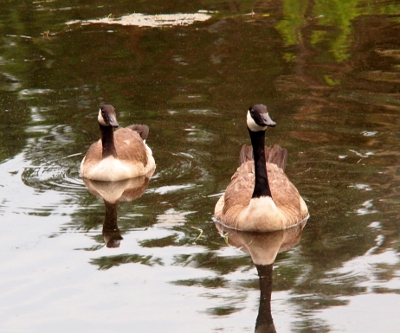 Continue to page 3 to see the wings grow over time.