The insects on this page include several types of bees, a variety of wasps, an ant, several types of beetles, and a milkweed bug.
The subsequent page includes many types of flies, cicadas and grasshoppers.
- - - - - - - - - - - - -
A really big bee.

Another large bee, but this time there's an anole on the backside of the flower.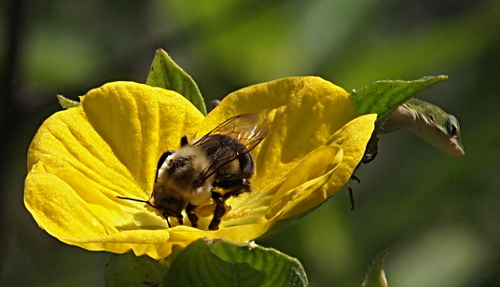 Carpenter bee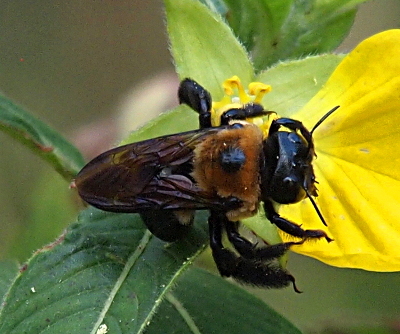 A bee with clear wings.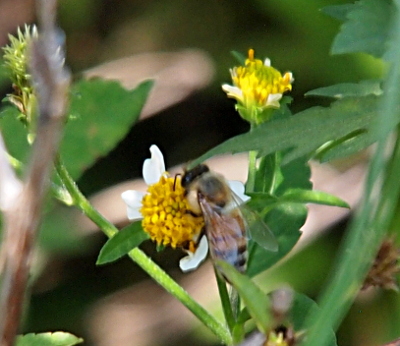 Striped sweat bee.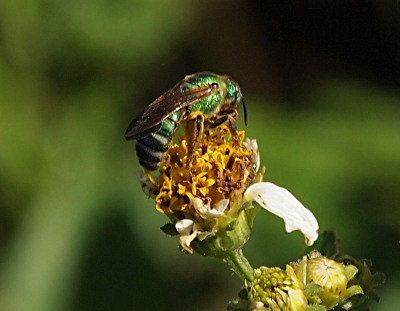 Scoliid wasp.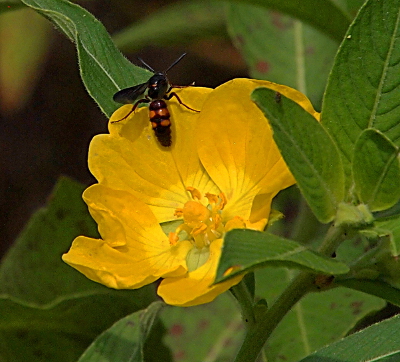 The very long antennae of this Scoliid wasp indicate it's probably a male.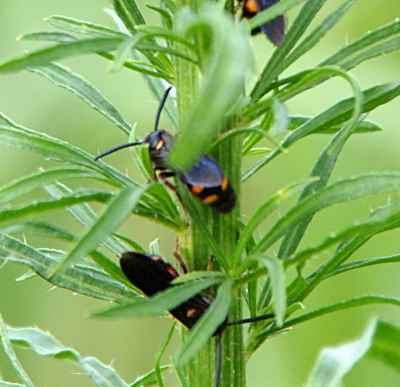 A Black and Yellow Mud Dauber wasp.
The back part of its body has an open section. The pavement below it is visible through this opening.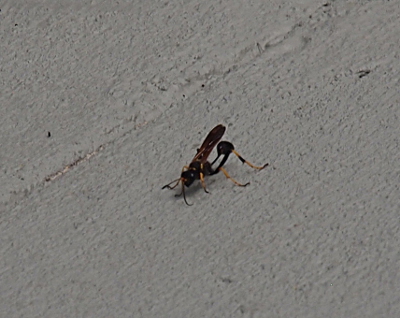 Limonethe maurator wasp.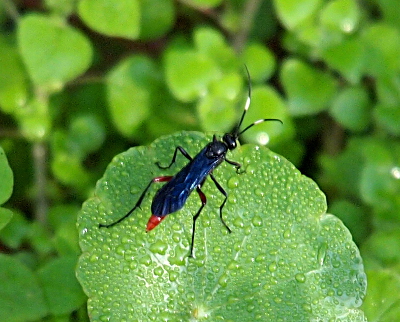 A paper wasp.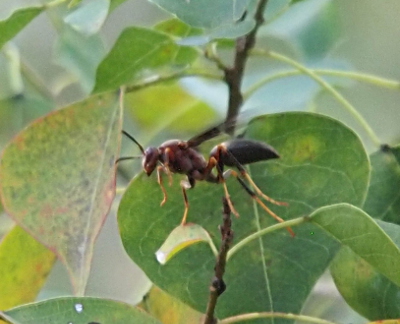 Another view of the paper wasp.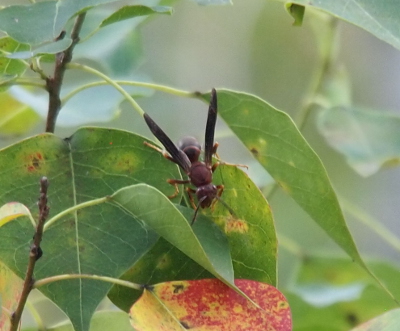 A yellow and brown paper wasp on a magnolia tree leaf.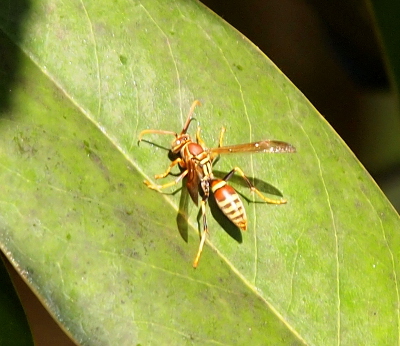 A wasp in flight. They have longer legs than I realized.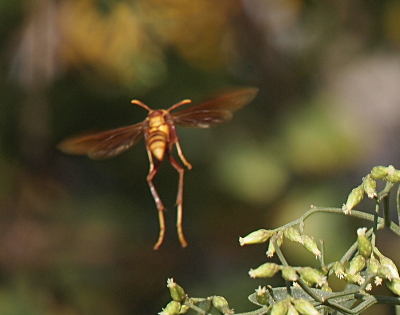 Home sweet home for paper wasps.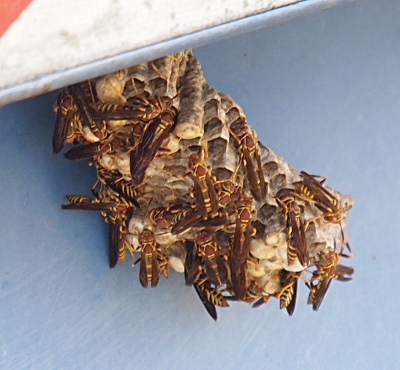 A Common Thread Waisted wasp.
It flew and landed right in front of me as if it wanted me to take a photo so I did.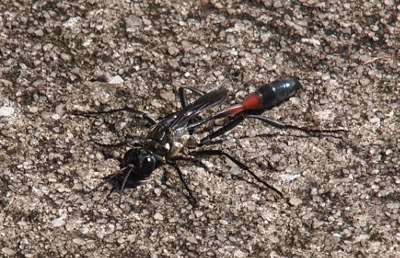 Another view of the Common Thread Waisted wasp.
After I decided I had enough photos of it, it flew away as if it had been reading my mind!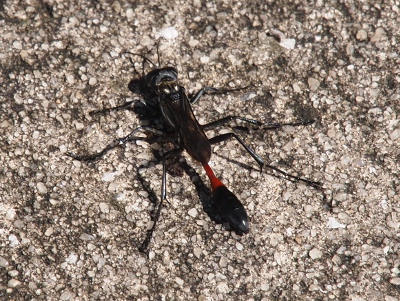 This might be another type of Thread Waisted wasp.

A carpenter ant crawling on a spider lily plant.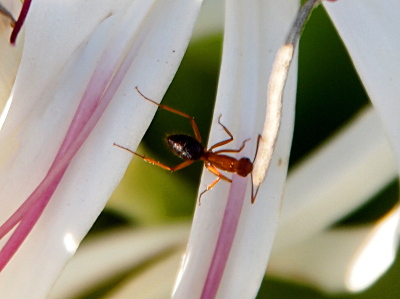 Multicolored Asian lady beetle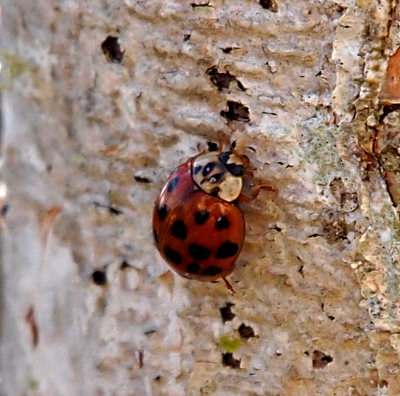 Mating multicolored Asian lady beetles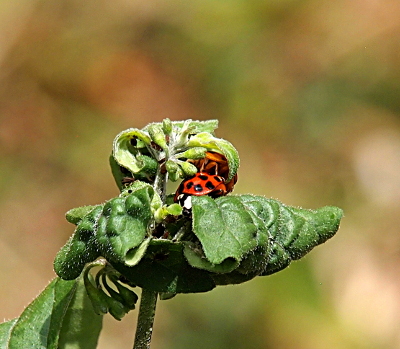 Seven spot lady beetle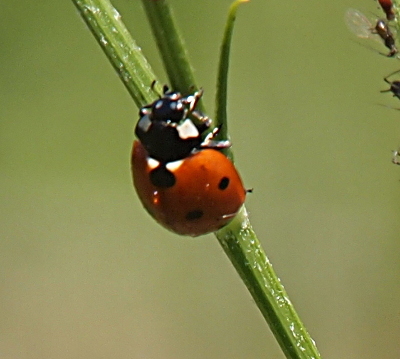 A beetle with forked antennae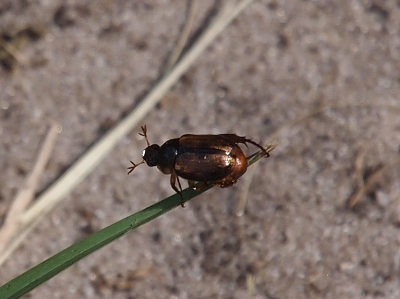 I've not yet been able to determine what this flying insect is.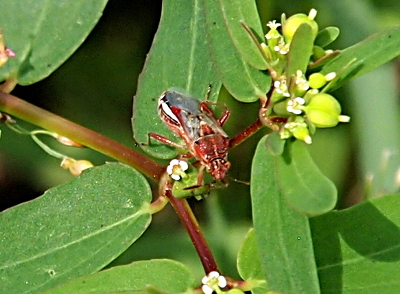 This looks like a small walking brown leaf.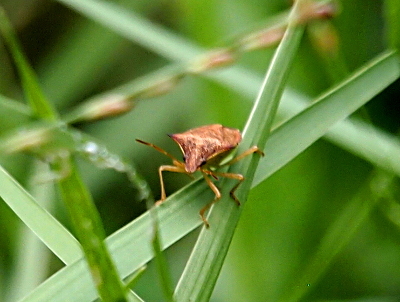 A female milkweed bug.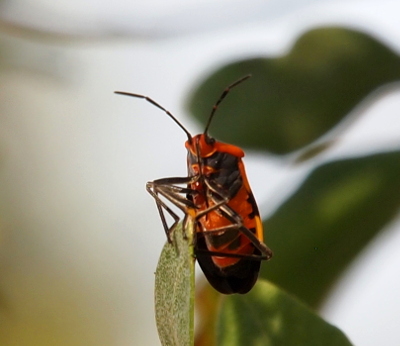 Continue to page 2 of 2 to see a many types of flies, cicadas, and grasshoppers.