The insects on this page include many types of flies, cicadas, and grasshoppers.
- - - - - - - - - - - - -
Female spring fishfly.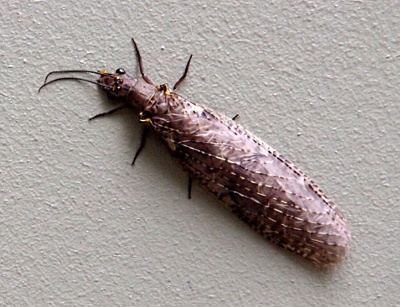 A closer view of the fishfly with its toothed antenna.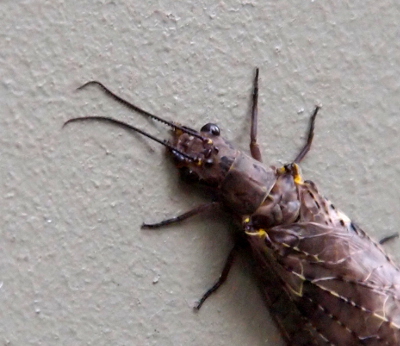 The underside of what I believe to be a male spring fishfly. Its antennas are comb-like.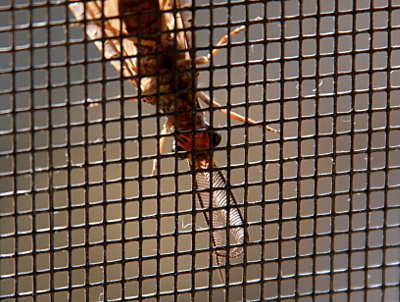 This cicada flew to my window screen. Those black bulges at the top are its eyes.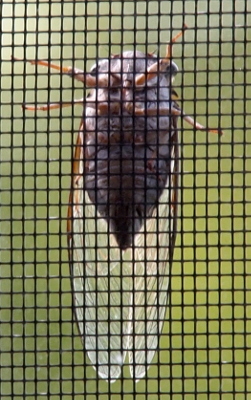 Cicada on a chain-link fence.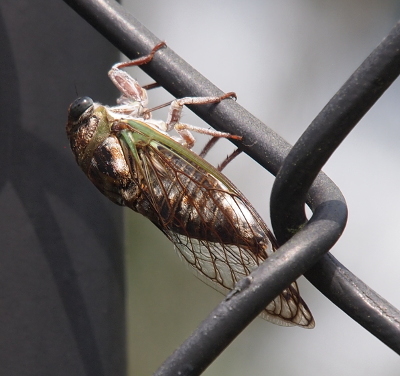 A cicada nymph (the stage before it becomes a flyer).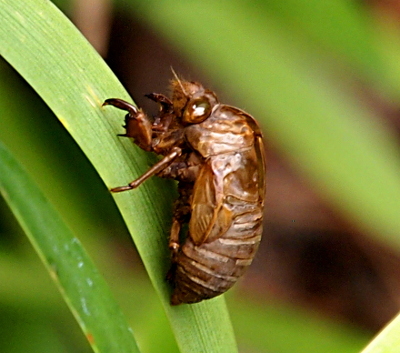 Coastal lyric cicada. Differs from the prior cicada in that it has a black section between the head and the body.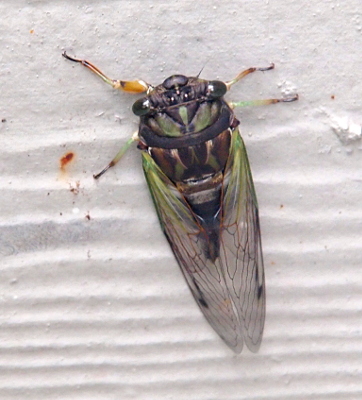 The cicada had recently emerged from the nymph shell. There is a slit in the middle of the back of the shell through which the cicada emerged. It then unfolded its wings and body and solidified all parts before moving on and leaving the shell.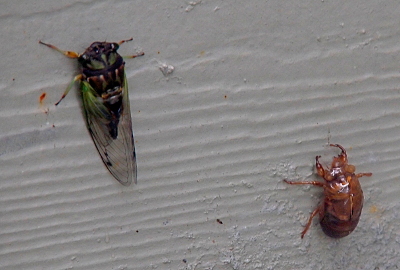 This blow fly is quite colorful.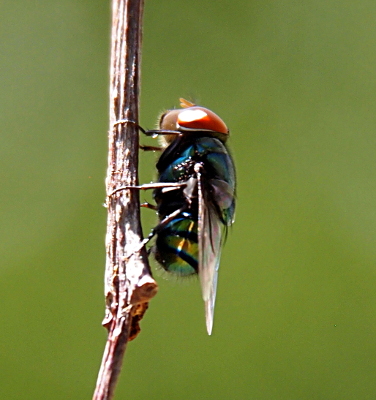 Blue bottlefly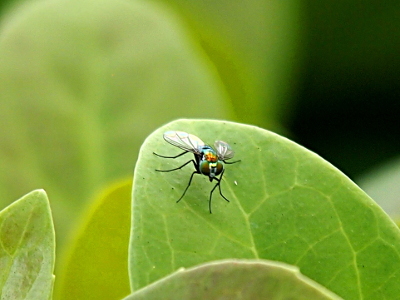 Flesh flies have stripes on their bodies.

A flesh fly atop a foxtail.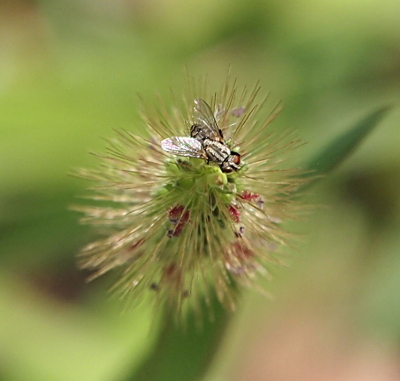 A robber fly eating a flesh fly.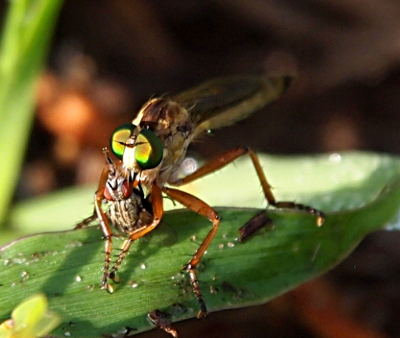 Although the body shaping and color are similar to a wasp, this is a long-legged fly.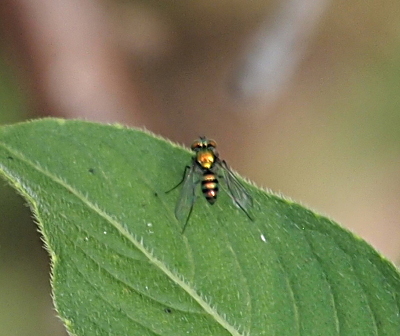 Another type of long-legged fly.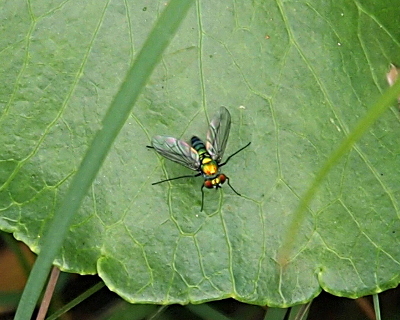 Hoverfly.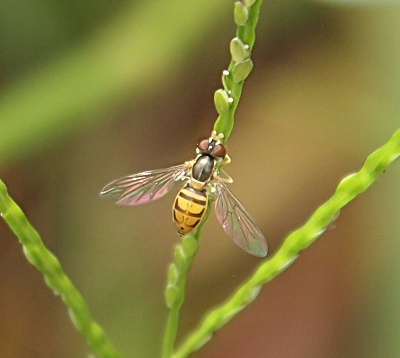 Mating flies.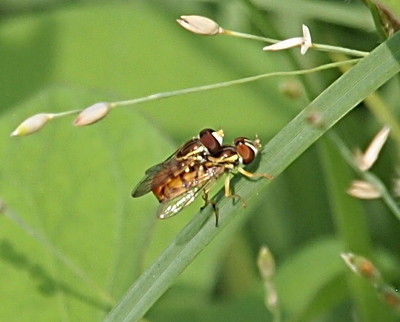 Two different bee flies.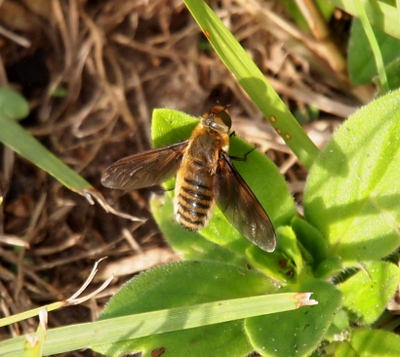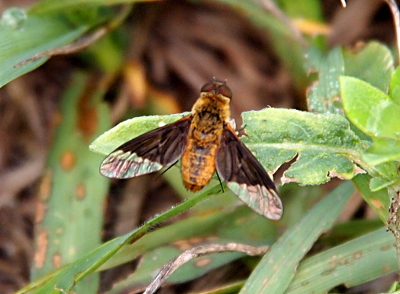 The 'face' of a bee fly.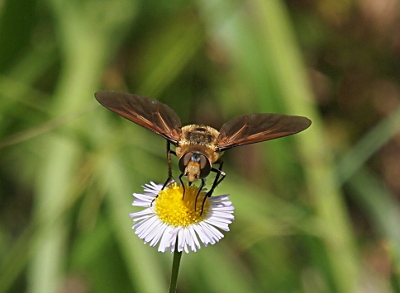 I've not yet identified this flying critter.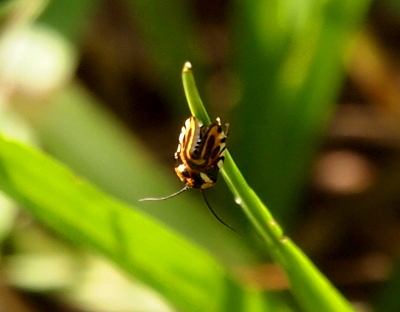 This grasshopper was attached to the outside of a second-floor window pane, so it was alive although it looks a bit mummified.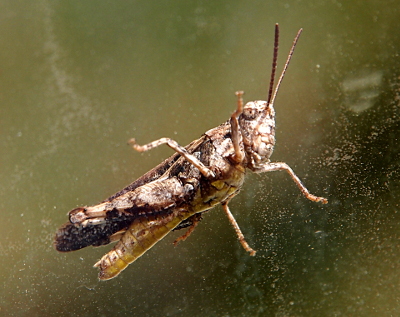 I believe this to be a young grasshopper because of its very short wings.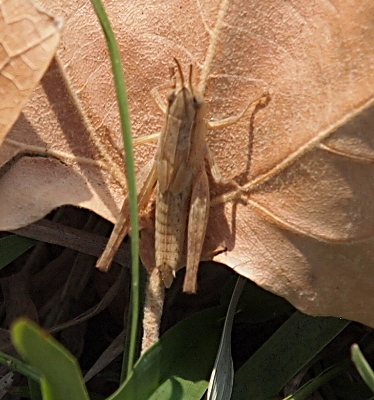 This might be a more mature version of the prior grasshopper.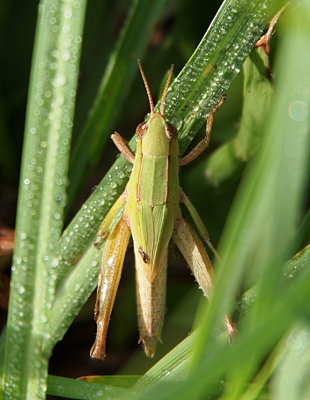 A grasshopper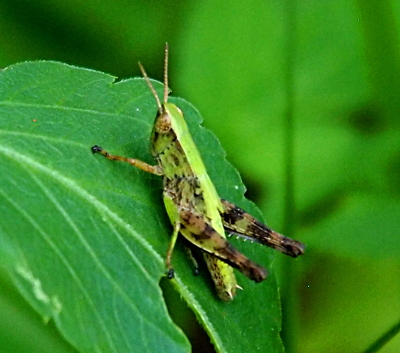 Eastern lubber grasshopper I saw on a railing during one morning exercise jaunt.
(Photo taken with my phone camera.)

Return to page 1 to see the bees, wasps, and beetles.