This page contains cats, frogs, opposums, squirrels, toads, and an unknown shell.
- - - - - - - - - - - - -
The Marine Toad is the largest of the frogs and toads in Florida. It's native to Central and South America.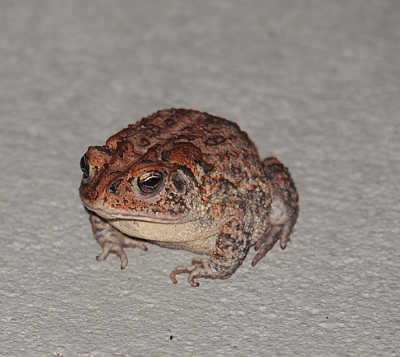 This appears to be a young Southern Toad.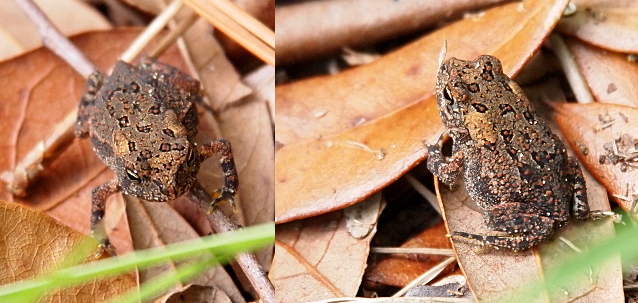 A green tree frog on the move.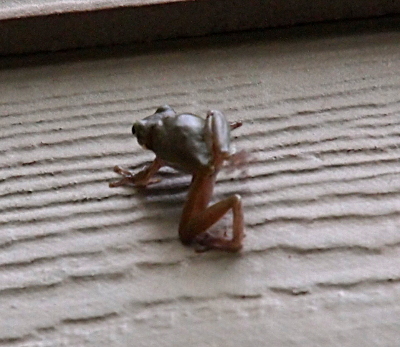 The frog stopped to eye the distance to the tree across the sidewalk.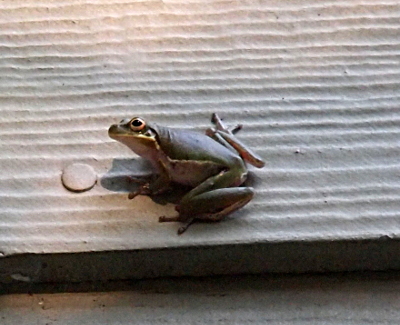 This Cuban treefrog was climbing the window of my room. Its bumpy skin and large toe pads helped me identify it. Its small size leads me to believe its a young frog.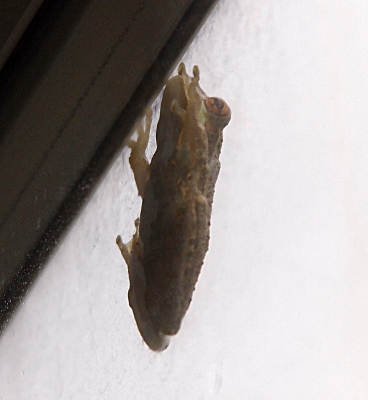 Eastern grey squirrel.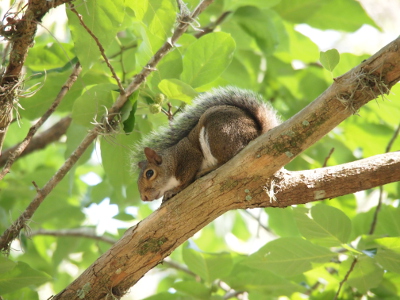 Another Eastern grey squirrel.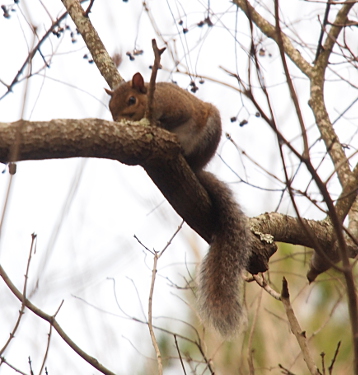 The Virginia Opposum (common opossum) usually came to visit the pond right around dawn and was a quick mover so I had to take this image through the window in poor lighting.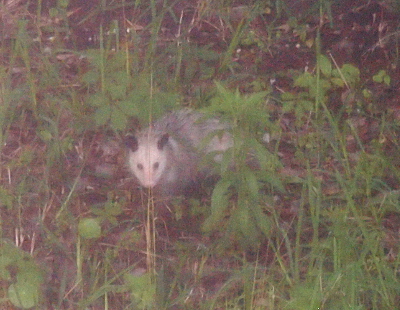 I noticed this shell atop a hillside near one of the stormwater drainage canals. I've not yet been able to identify what creature once lived in it.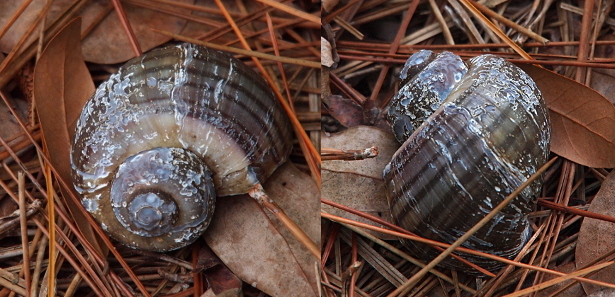 River otter swimming quickly away from me in the stormwater drainage canal.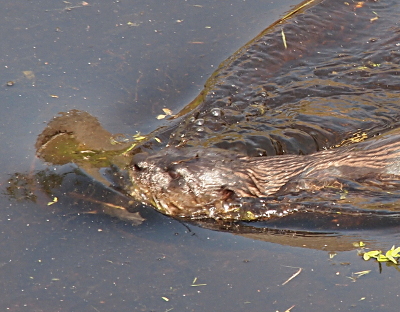 The otter definitely saw me walking along the canal because it changed direction and found an opening in the face to scoot to the other side (image on the right).
Even discounting the length of its tail, it's a big otter.


This otter stopped to munch its fish. After a few bites, it continued swimming the channel with the fish in its mouth.
(Yes, there are fish that big in the stormwater channels.)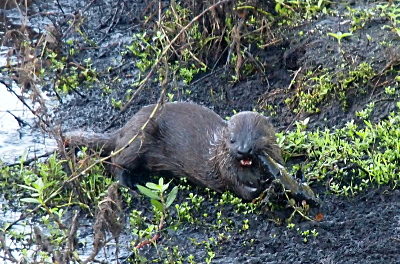 Quite a few feral cats in the area although some may have been pets let loose.
This feral cat seemed to be thrilled I was taking its photo.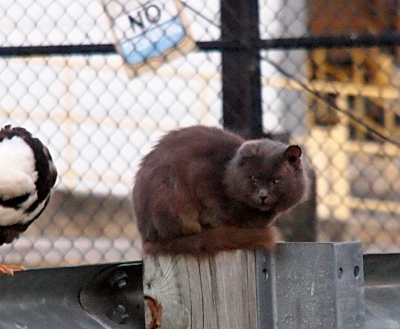 I often saw this tiger-striped cat near the pond into which this pipe drains.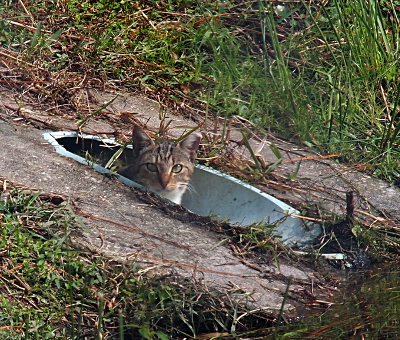 This white cat visited quite a few times for several months.
Here he is sneaking away after backing out of the hole in the ground in the next photo.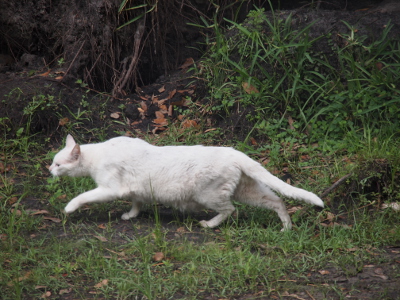 This is the hole from which I saw the cat emerge tail first.
It's possible there were baby nutria somewhere in the caverns to which this leads. Normal water levels would have this area completed submerged.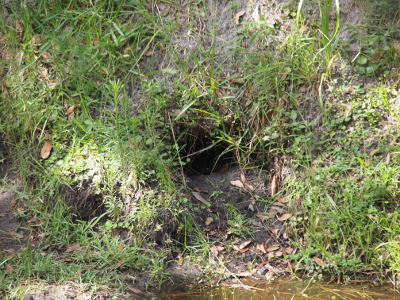 I was surprised the Florida softshell who'd come out of the water to lay eggs didn't seem fazed by the presence of the cat.
The cat stayed there for a while then wandered away from the turtle.