On this page are cardinals, tanagers, and house finches.

- - - - - - - - - - - - -
A male northern cardinal in North Florida.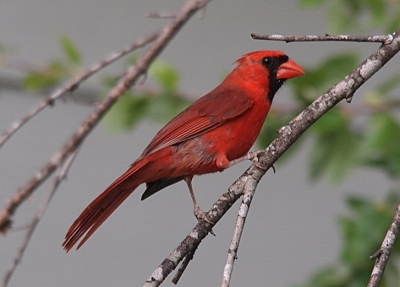 A male letting his voice be heard.
Male cardinals have more black feathers than I realized.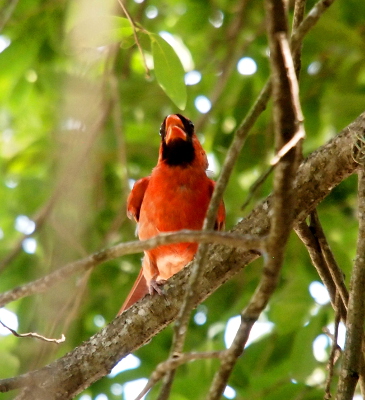 This male had rather unique coloring on its back.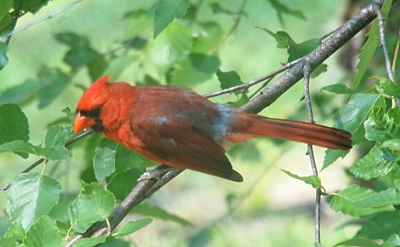 A colorful female cardinal in the tree outside my window.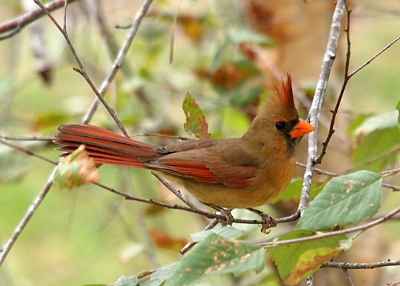 This feathery female liked to frequent the tree outside my second story window.
She was there so often I learned to recognize her cardinal chirps.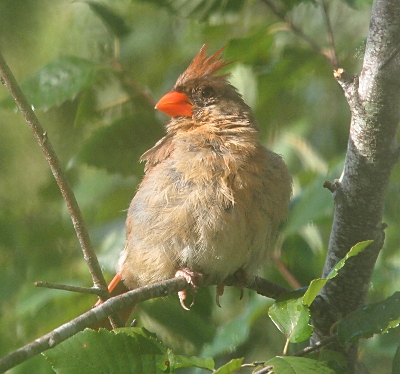 A full view of the tail in this image.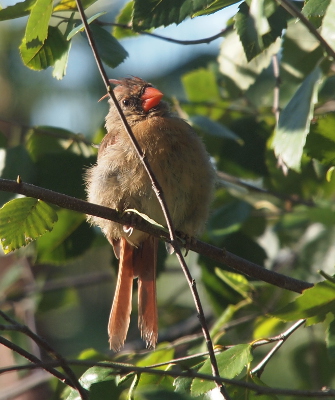 This young cardinal is only a few months old.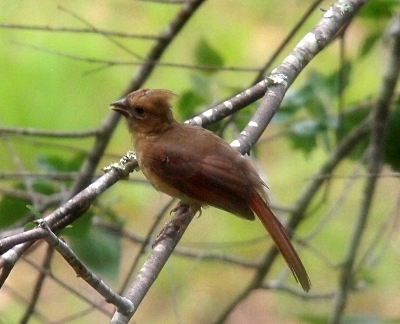 A summer tanager.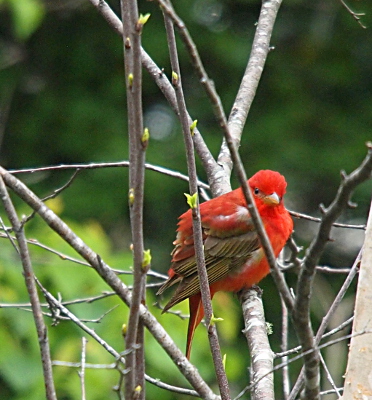 A summer tanager from afar.

A male house finch. Its coloring makes it seem like it is growing out of the tree.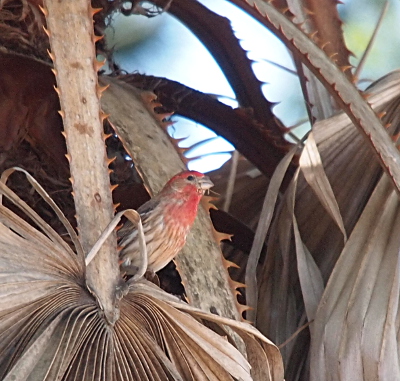 A house finch couple.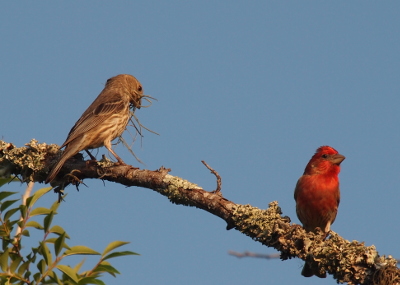 The male from the pair above.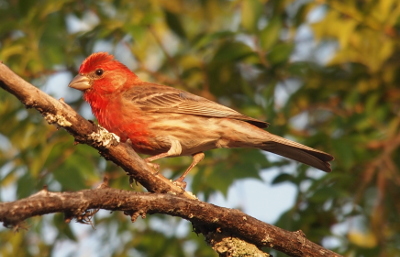 The female from the pair above.