While watching the wood storks I learned fish, larger than I expected, swam in the stormwater drainage system.
page 2 of 2
- - - - - - - - - - - - -
These wood storks are searching for breakfast.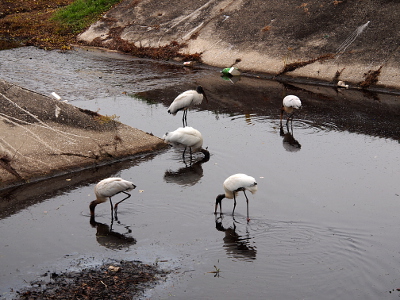 These wood storks walk through the water with their beaks open and when a fish swims in the opening the beaks snap shut.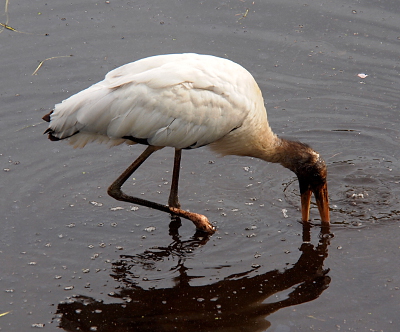 This wood stork stands in the drainage system. I think it's using its wings for balance as it fishes in this deep water.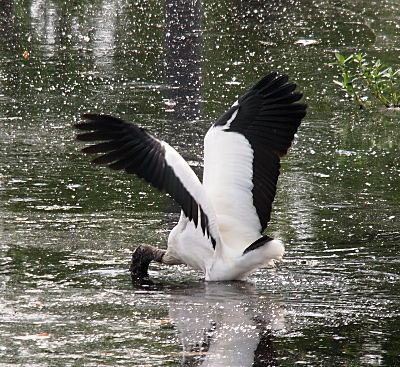 Both wood storks sensed the fish and go for it.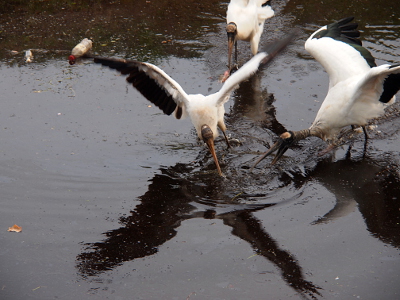 The successful bird from the prior photo.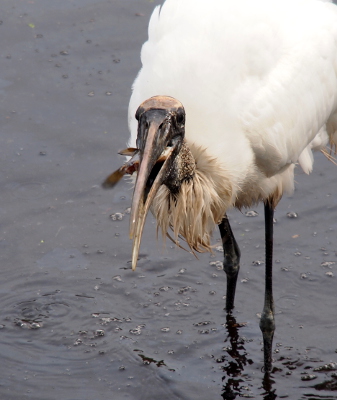 Had I not photographed this myself, I'm not sure I would have believed there were fish this large swimming in the stormwater runoff channels.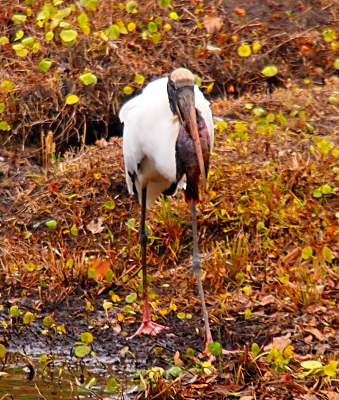 Same bird from the prior photo swallowing its catch.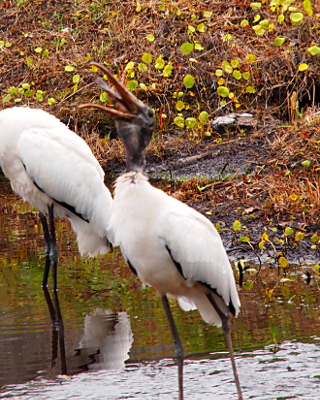 No chewing before swallowing for this bird.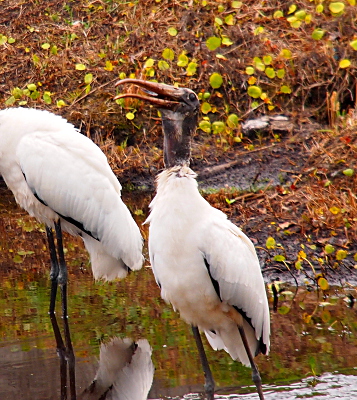 This is a different section of the stormwater drainage system and it appears wood storks were here scouting for food.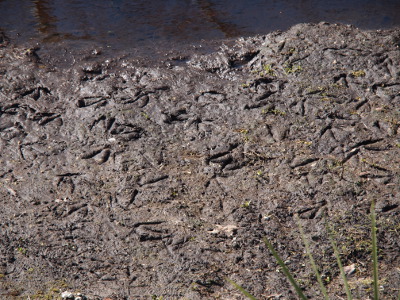 Return to page 1 to see the young storks.