Wood Storks are the only storks which breed in North America. They are considered a threatened species in the United States. This page has images of immature and adult wood storks. The subsequent page shows the birds in action as they fish.
page 1 of 2
- - - - - - - - - - - - -
The wood stork appears to be an all-white bird when on the ground, but it has black flight feathers.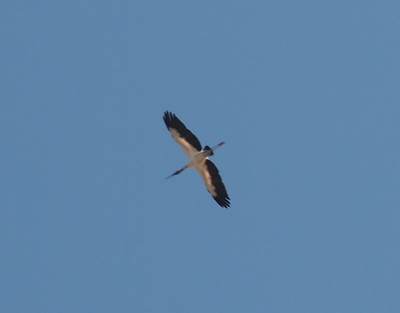 A closer view of the black flight feathers.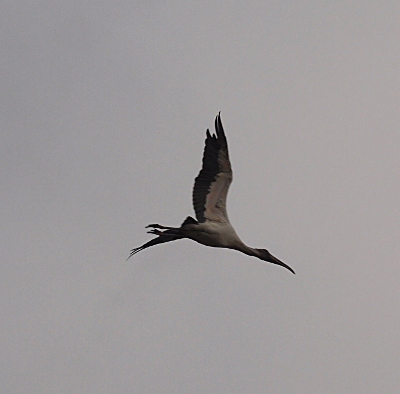 This wood stork has brought down the landing gear as it approaches the ground.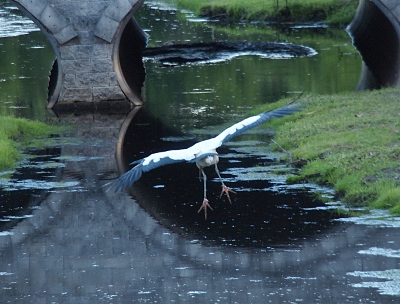 Feet up in preparation for landing.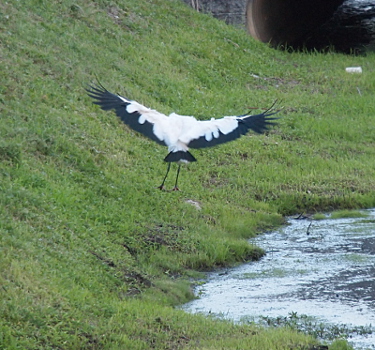 Lone adult wood stork I saw in early February.

These are juvenile wood storks. The area on their head and necks is still feathery and is beige.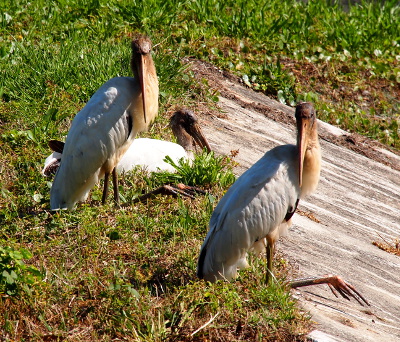 The juvenile necks are more visible in this image. These are the same two birds as in the prior photo.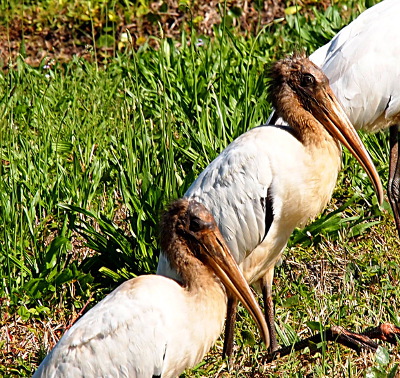 Even birds get itches which need scratched.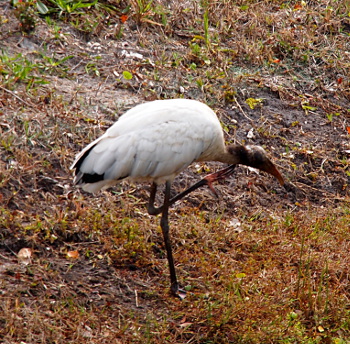 The feet of a wood stork are partially webbed.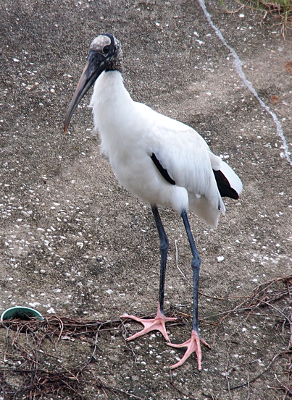 Wood storks are nearly three foot tall, but they still land in trees.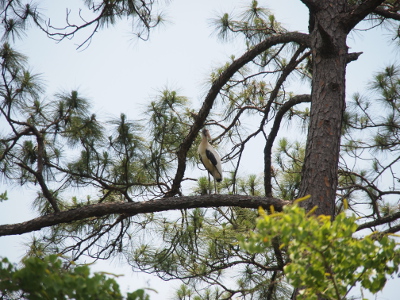 This zoomed out view of the prior photo gives an idea of just how high in the tree the wood stork is. The grey line in the lower right corner is the top rail of the chain link fence.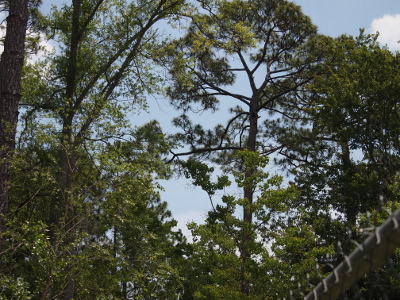 Continue to page 2 of 2 to see the wood storks fishing.