This page contains a pied-billed grebe, an American coot and several hooded mergansers.
- - - - - - - - - - - - -
An adult pied-billed grebe.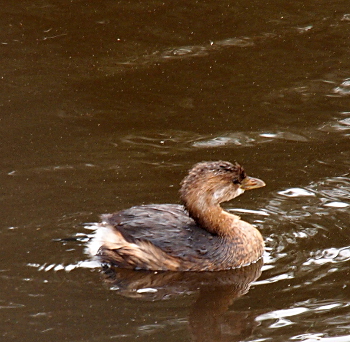 A view of the grebe's face.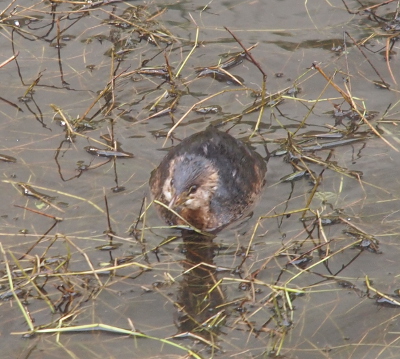 This bird spends much of its time bobbing its head into the water which produces concentric circles seen here.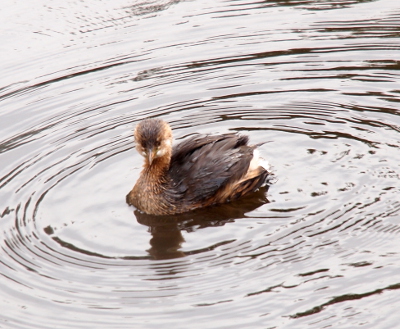 This American coot appeard here in early December foraging the water for plant life to eat.
This bird is not part of the duck family and actually has lobed scales on their feet rather than webbing.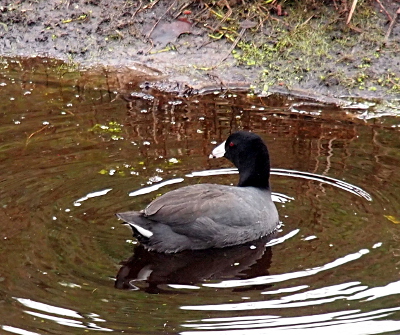 The American coot profile. It was too far inside the pipe to get any more detail than this.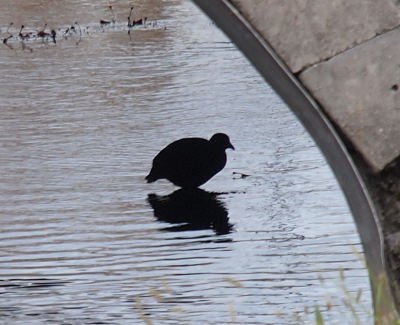 Several hooded merganser pairs visited the pond in February.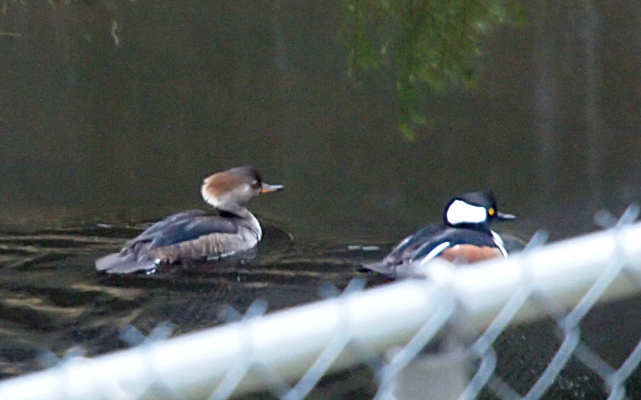 This hooded merganser pair is making tracks across the pond.


The white pattern on this male's head is clearly different from the one on the first merganser photo. This female's coloring nearly blends into the reflections in the pond water.