Carolina anoles are a small lizard and plentiful in Florida.
- - - - - - - - - - - - -
Male anoles often have a skin ridge along their backs.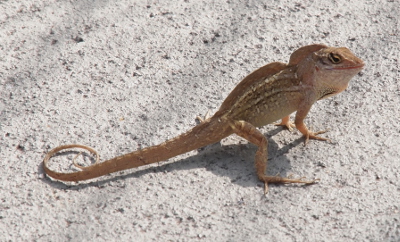 The pattern on the back indicatess this is probably a female.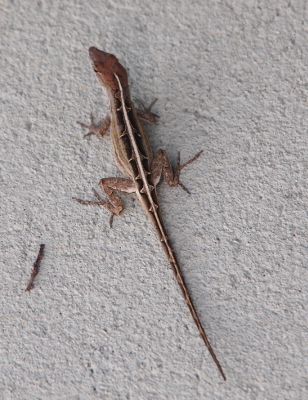 The red dewlap is prominently displayed by the anole on the right.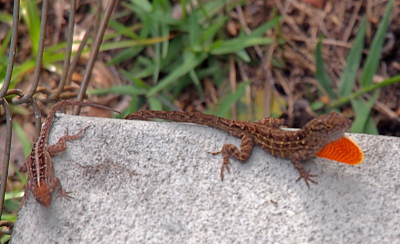 Two anoles mating while a second male at the top is out of luck.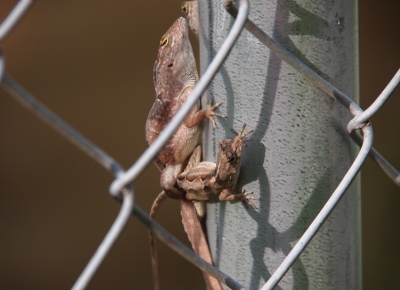 This anole just snagged a fly in its mouth and was watching me as I stopped to photograph it.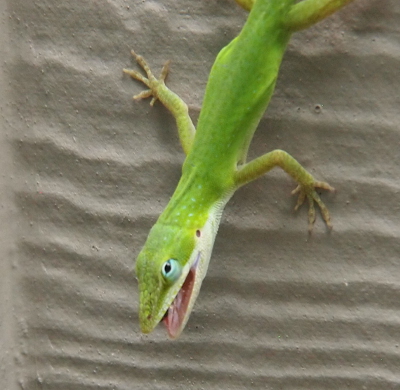 Apparently they also eat dragonflies.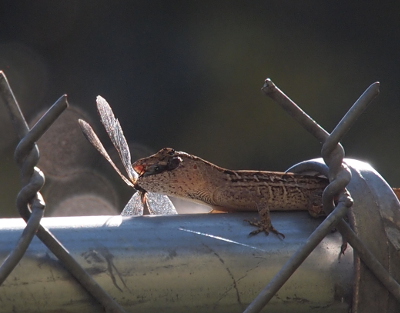 I didn't stay to see if it also ate the wings.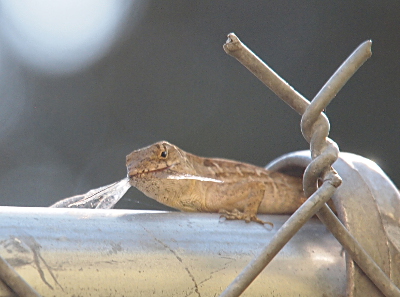 Striking a balancing pose at the end of a stick.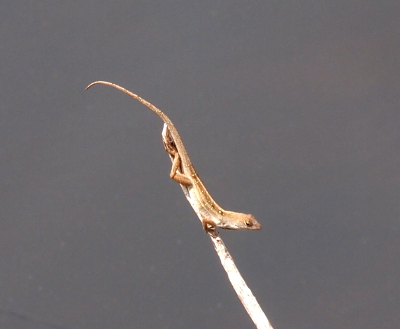 The chain link fence is a jungle-gym to this anole.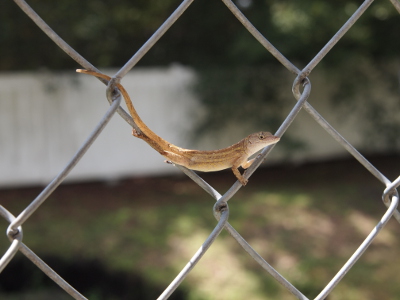 An unusual pose for an anole.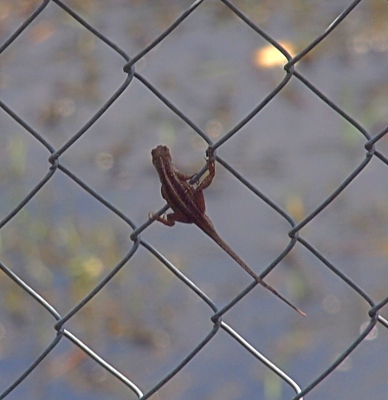 This is a very young and very, very tiny anole. It is perched on the same chain-link face as the anole in the prior photo.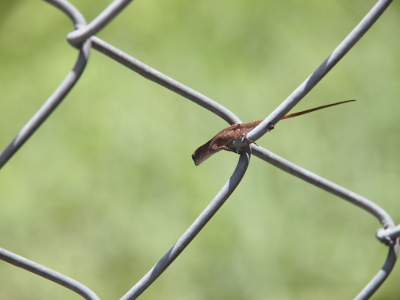 This anole is attached to a car half-way up the door.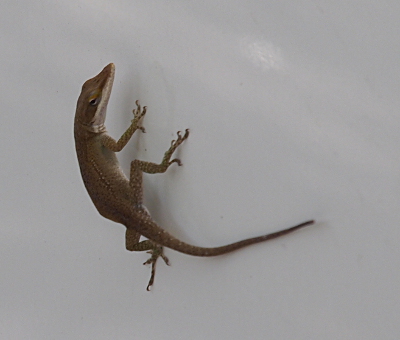 This anole climbed to the second floor to visit me.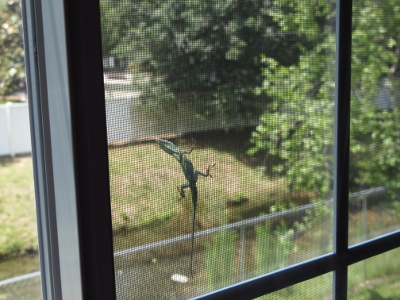 A leaf-peeping anole.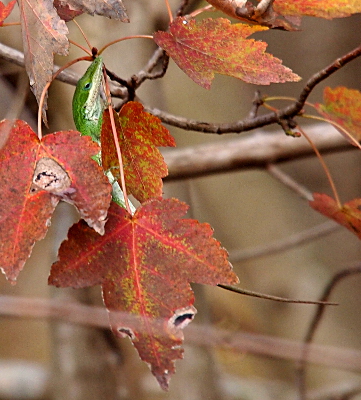 An anole who is wondering what I am doing.