This page has yellow, white, striped, and spotted butterflies.
Page 4 of 5
- - - - - - - - - - - - -
Look closely for yellow and brown to see the female Cloudless Sulfur butterfly.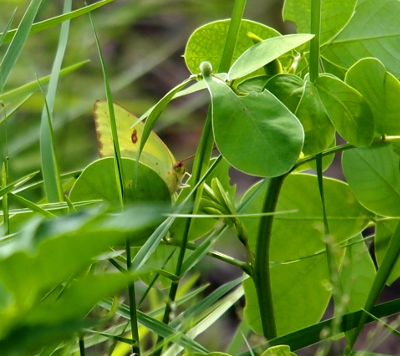 This one is much easier to see.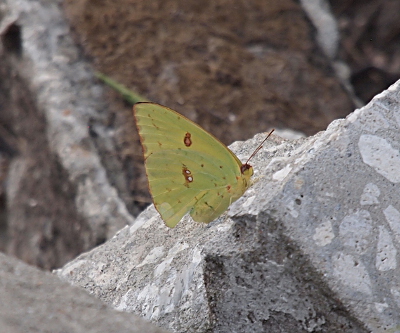 If not for the brown antenna and head, you might think this Cloudless Sulfur is just another leaf.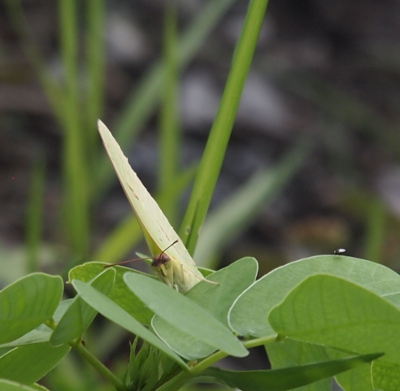 Little sulphur pyrisitia lisa butterfly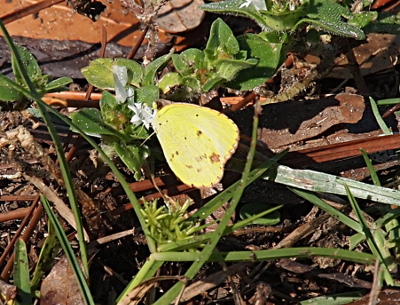 Barred yellow butterfly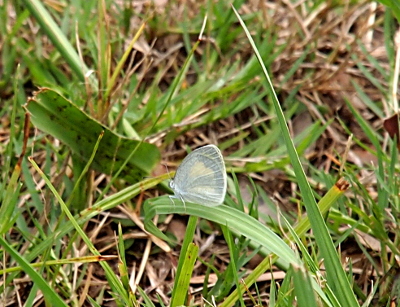 White peacock butterfly from the outside.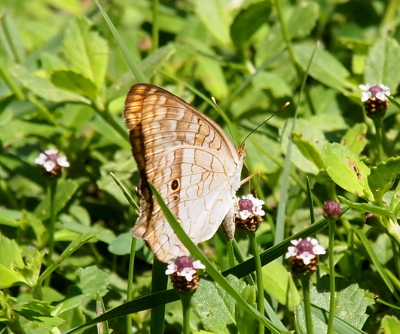 White peacock butterfly from the inside.

Inside and outside of white peacock butterfly.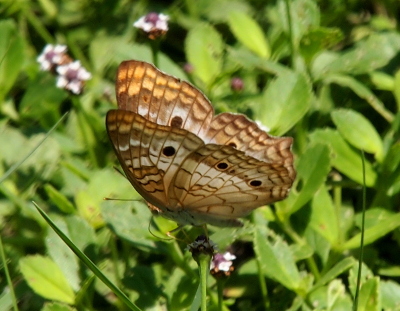 This is a Zebra Longwing butterfly.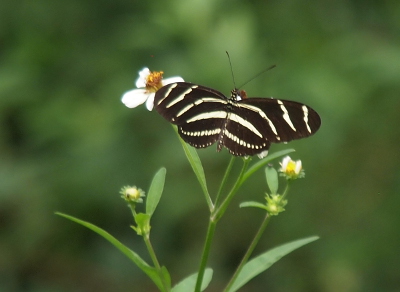 The striped face and body are visible on this front view of the Zebra Longwing butterfly.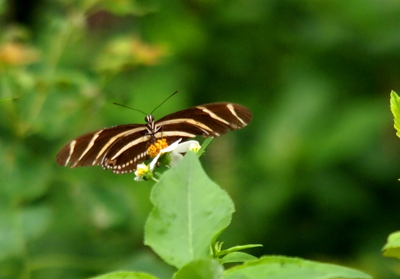 A Zebra Longwing butterfly with hunks of wing missing in two places on the bottom left.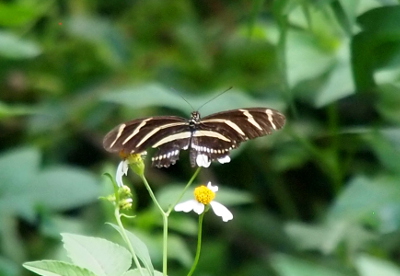 From the side one must look closely to discern this Common Buckeye butterfly from the ground around it.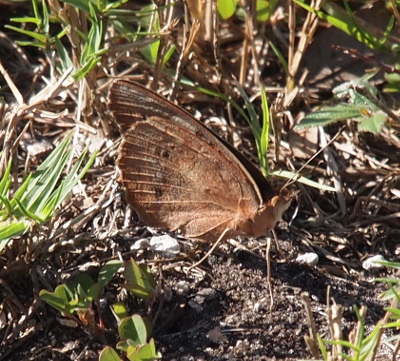 The light passing through the wings starts to give a hint of the colorful nature of this butterfly.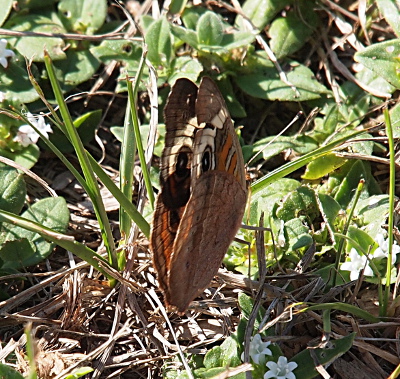 The Common Buckeye is the only butterfly with these colorful spots on its wings.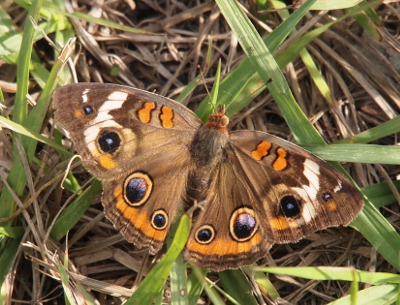 Continue to page 5 of 5 to see moths.