Ten pages of dragonfly and damselfly photos including pink (roseate skimmers), yellow (goldenwings), blue (blue dashers), orange (amberwings), green (pondhawks), brown (saddlebags), striped (Halloween pennants), and dotted fliers. They are grouped according to coloring or feature except for the damselflies which are all on the last page.
This first page includes a sampling of many colors and include larger dragonflies eating smaller ones.
- - - - - - - - - - - - -
Two males hanging out at the edge of the stormwater retention pond.
Upper left is a Blue Dasher and the lower right is an Eastern Amberwing.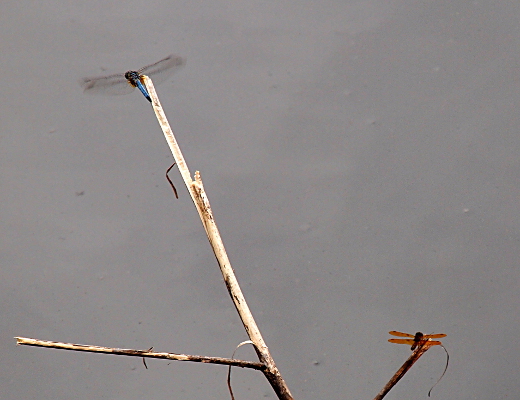 This lady is moving quickly as she deposits eggs into the water creating a series of circular depressions as she touches down.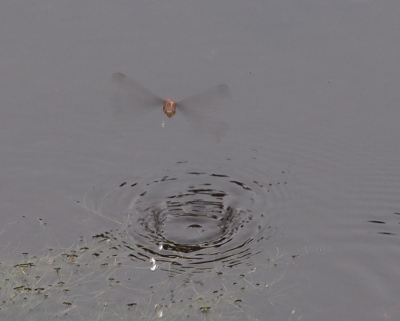 A Ruby Meadowhawk dragonfly.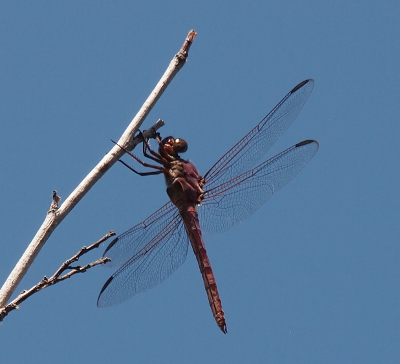 A female Little Blue Dragonlet dragonfly. Her body is approximately 1.25 inches long.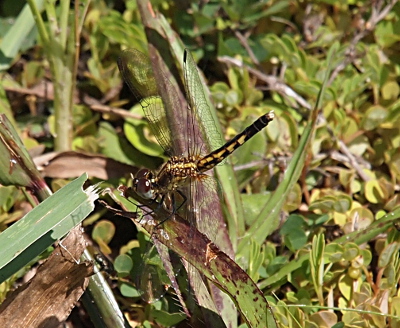 Back view of the same female little blue dragonlet.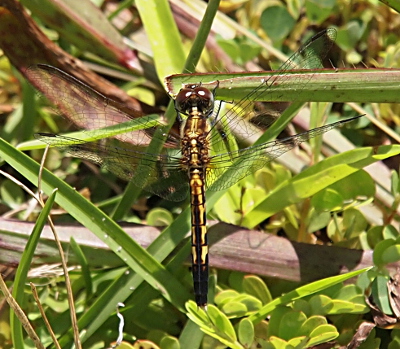 A Common Green Darner (a blue and green dragonfly) caught a Blue Dasher to eat it. I saw them in a tree branch over my head.
The Blue Dasher's body is perpendicular to the branch while the significantly larger Common Green Darner is parallel to it.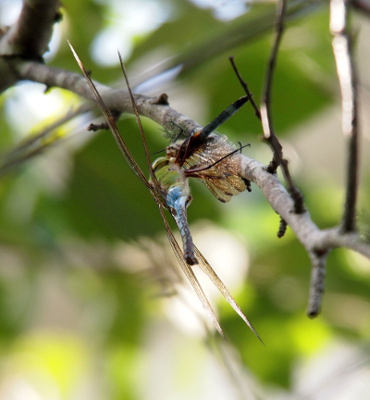 The Common Green Darner is one of the largest dragonflies with a body approximately 3 inches long and an end-to-end wingspan of 6-7 inches.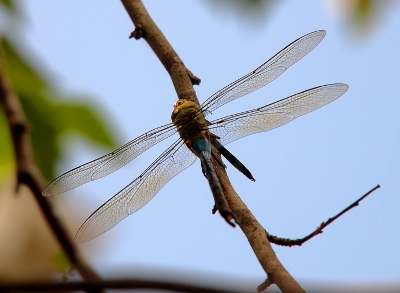 While the wings of the Blue Dasher are visible in the first photo, I thought this image more clearly illustrates the size difference of the two dragonflies.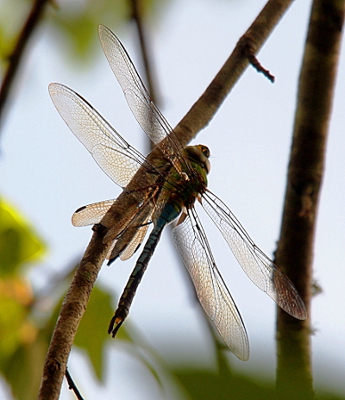 A male Eastern Pondhawk dragonfly eating a male Eastern Amberwing.
Amberwings are one of the smallest dragonflies with a body at just about an inch long.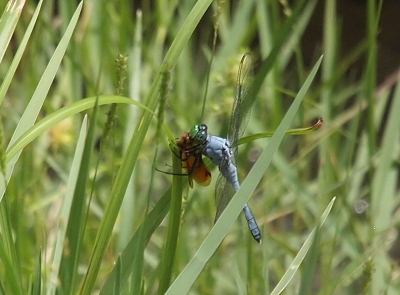 A different male Eastern Pondhawk dragonfly eating a female Eastern Amberwing.
She is definitely fighting for her life as she holds her head as far away as possible.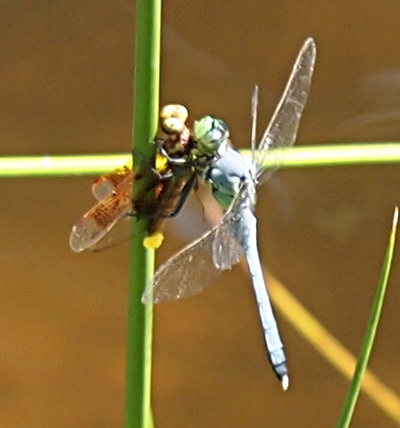 Continue to page 2 of 10 to see male and female Blue Dasher dragonflies.