Male and female Eastern Amberwing dragonflies are among the smallest of the dragonflies with a body just under an inch long.
page 3 of 10
- - - - - - - - - - - - -
The male Eastern Amberwings have brown and tan striped bodies and solid amber-colored wings.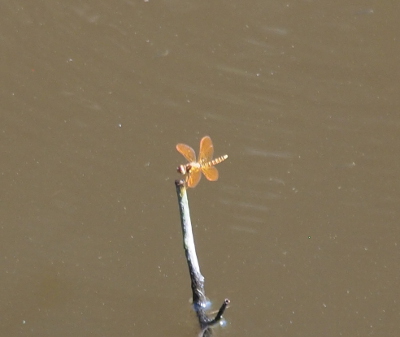 Here's a closer view of a male Eastern Amberwing.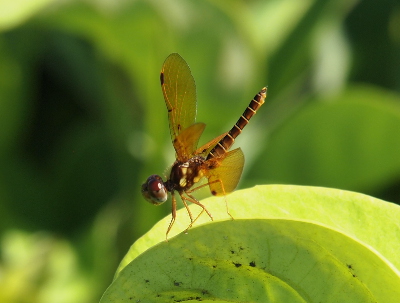 Another male Eastern Amberwing. Even though the wings are colored, one can still see through them.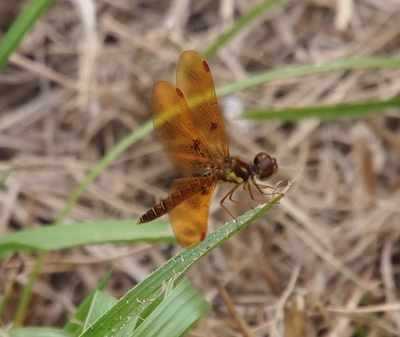 Another male Eastern Amberwing perched on a blade of grass (which gives you an idea of just how tiny they are!). Its appendages are light-colored matching the stripes on its body and the darker spots on the wings (pterostigma) are red.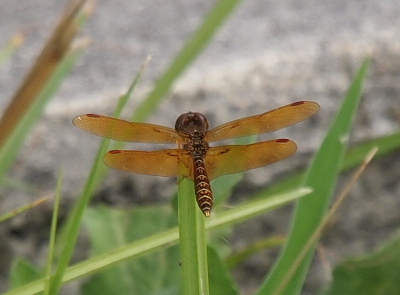 The pterostigma on this female Eastern Amberwing are very red.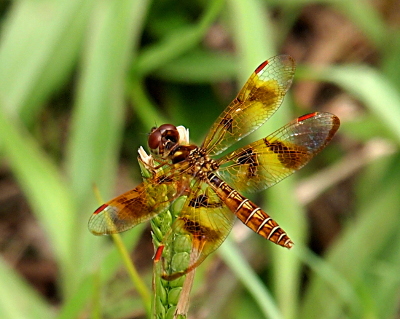 This is a young female. At first I thought it was a wasp until I was brave enough to get closer and saw it was an Eastern Amberwing.
(The Eastern Amberwings do mimic wasps in flight to divert the attention of predators.)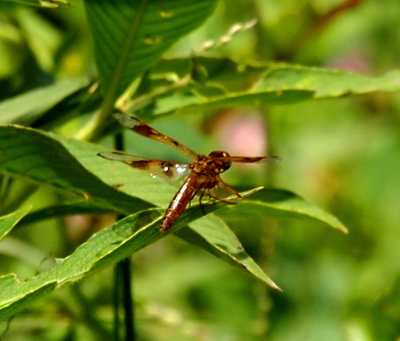 This is a more mature female. The wings of the female are partially clear and have dark patches in addition to the amber sections.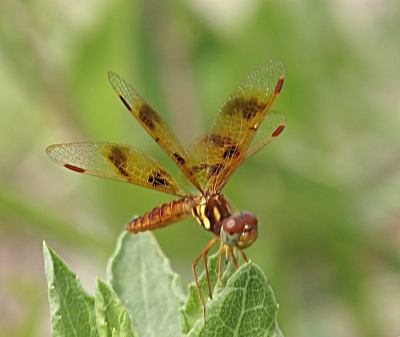 One can see her body through her wings as she perches on a tiny fogfruit flower.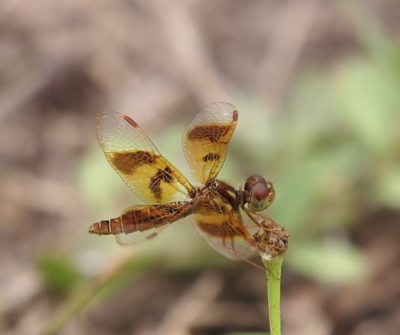 The back edges of the back wings of this female are very dark in comparison to the others on this page.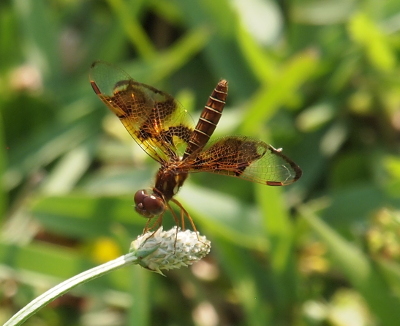 Continue to page 4 of 10 to see male and female Roseate Skimmer (pink) dragonflies.