I commonly found Male and female Halloween Pennant dragonflies perching in tall grass and could easily spot them due to their distinctive coloring.
page 5 of 10
- - - - - - - - - - - - -
Female Halloween Pennant. The light colored parts at the tips of the wings are the pterostigma. They are heavier than the rest of the wing and help with flight.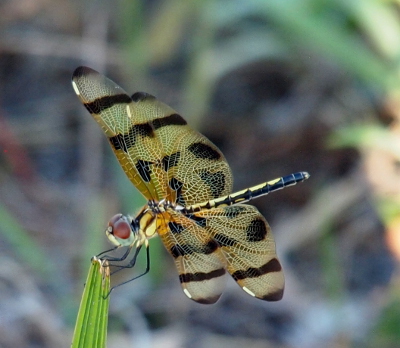 Another female Halloween Pennant.
She must have been moving her wings when I clicked the shutter because I'm sure she only had four wings.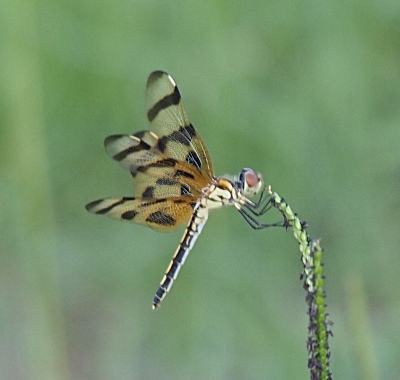 Another fluttering female.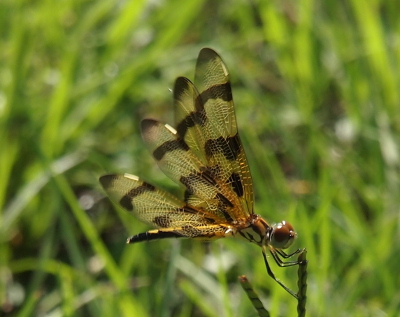 I liked how the sunlight reflected off her wings.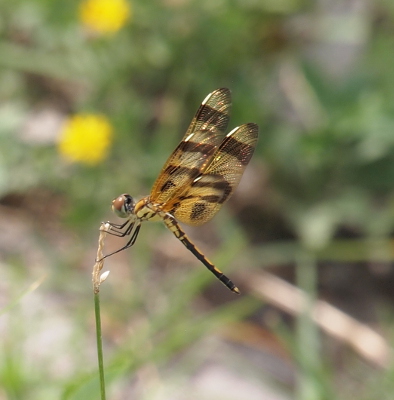 An interesting shape to her wings.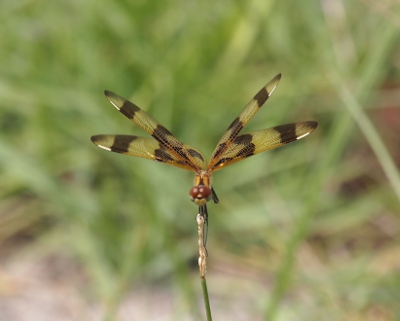 She almost looks like a pinwheel here.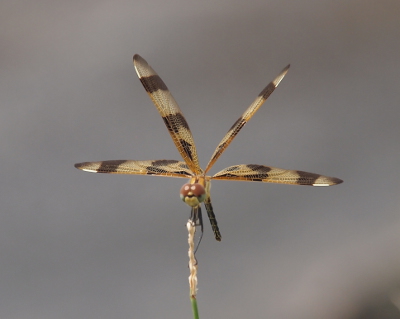 The feathered edges of her wings indicate this girl has lived for a while and completely full wings aren't necessary for survival.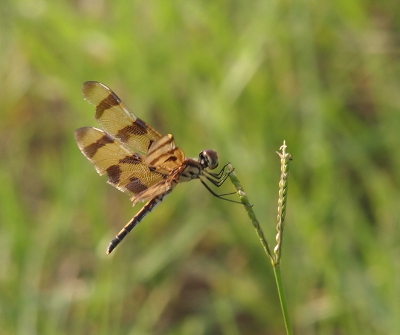 A male Halloween pennant dragonfly. His colors are darker with more of a reddish tinge than the female.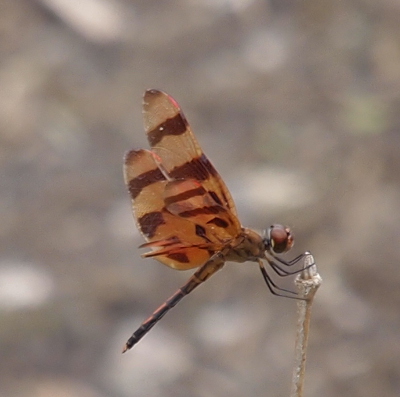 A different male Halloween pennant dragonfly.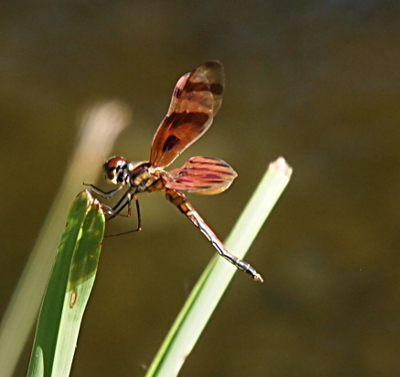 Front view of a male Halloween pennant dragonfly. Light-colored sections of his wings are definitely redder than those sections on a female.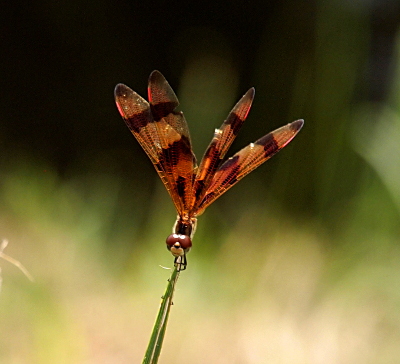 Continue to page 6 of 10 to see male and female Eastern Pondhawk dragonflies.