Eastern Pondhawk dragonflies are a common, medium-sized dragonfly.
page 6 of 10
- - - - - - - - - - - - -
The male Eastern Pondhawk dragonfly has clear wings, a green face, blue eyes, a blue body with black section, and white appendages.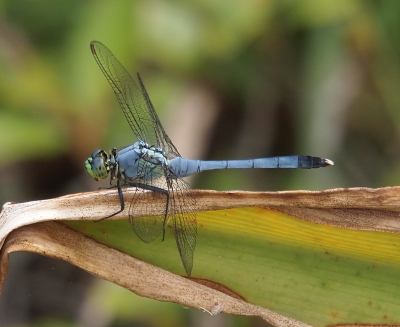 I loved the head-tilt on this male.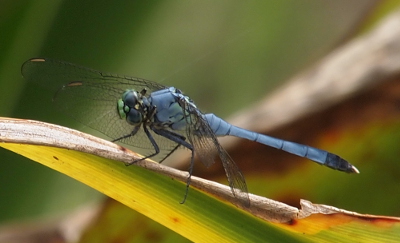 The clear wings are barely visible on this male.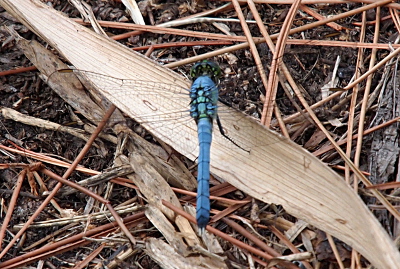 While the face of this dragonfly appeared to be an Eastern Pondhawk, I was puzzled by the apparent green and blue colors of the body.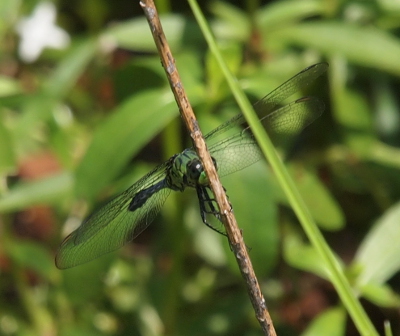 This side view definitely indicates a two-colored body but the black end with the white appendages and the striped coloring seemed to mimic a female Eastern Pondhawk.

This view indicates this is a young male transitioning from its "camoflauge" colors similar to a female to its mature male colors.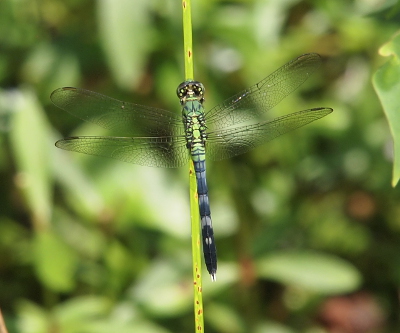 A female Eastern Pondhawk who seems to be smiling for the camera.
Dragonflies do not have teeth although it looks like they do in this image.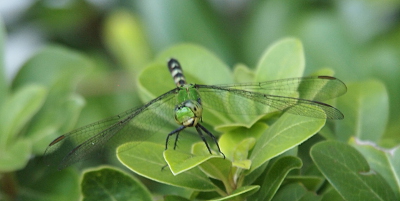 More of her back end is visible including the white appendages at the end of her body.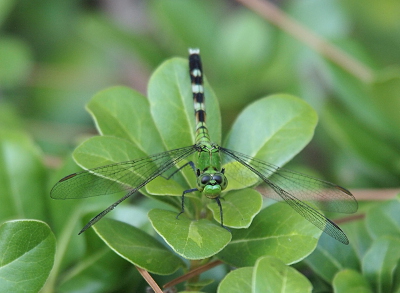 The female's wings are nearly invisible in this image.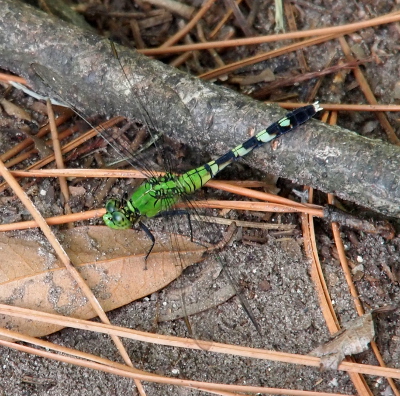 The female's wings and body are hardly visible at all in this image.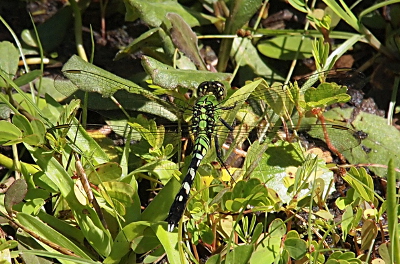 Continue to page 7 of 10 to see Saddlebag dragonflies.