Golden-winged Skimmers and Needham's skimmers are very similar in coloring and quite the treat to see, especially in sunshine.
page 8 of 10
- - - - - - - - - - - - -
A male golden-winged skimmer.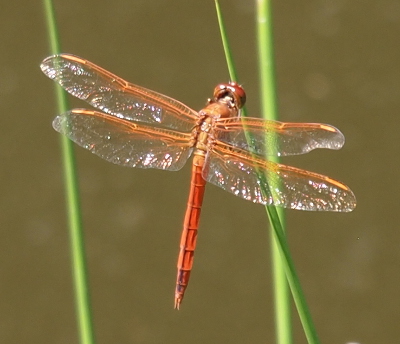 This golden-winged was a flyer even though more than half a wing is missing.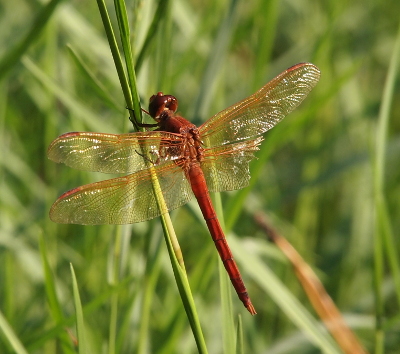 A female golden-winged skimmer.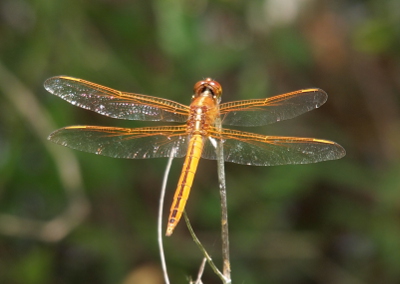 I believe this is also a female golden-winged Skimmer.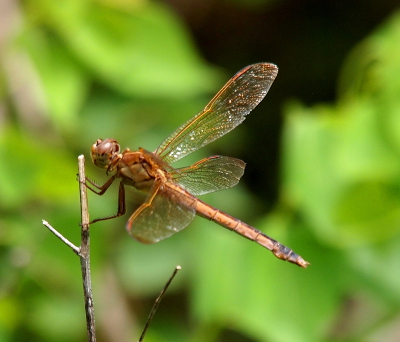 Probably a female Needham's skimmer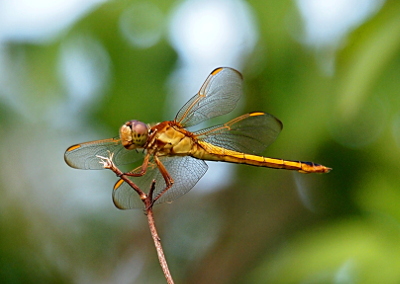 A male Needham's Skimmer.
Its body and face are more brown than a Golden-winged Skimmer.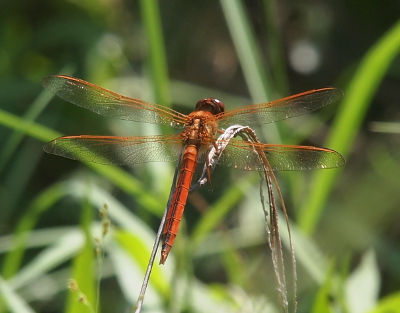 The light caught this Needham's Skimmer's body in just the right way to as make it appear its body was glowing.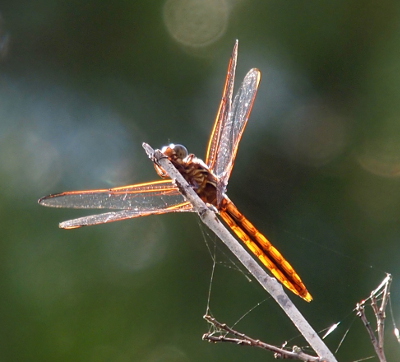 This female Needham's Skimmer has dark tips on the wings.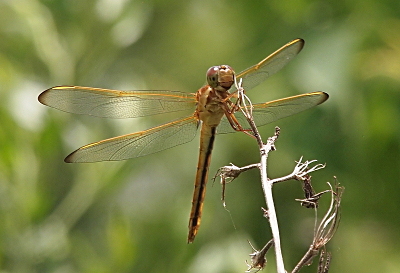 In this view, it appears the pterostigma on the upper edges of the wing are dark, but it's probably just the lighting.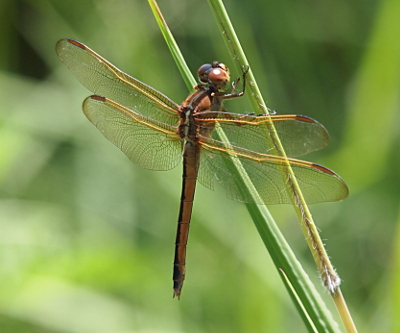 Continue to page 9 of 10 to see dragonflies with spotted wings.