Snowy egrets grace this page while great egrets are on the second page.
page 1 of 2
- - - - - - - - - - - - -
The juvenile snowy egret has yellow legs with dark coloring on the front side of them.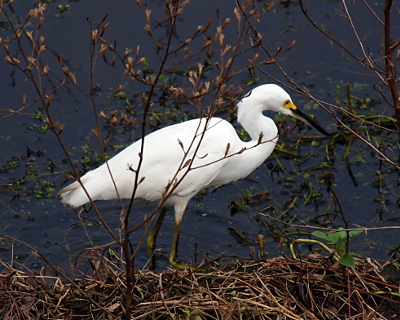 The adult snowy egret has black legs.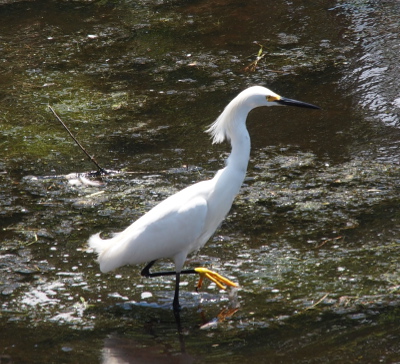 This snowy egret has one of its backward-facing toes bent under its forward-facing toes. It was eating items in the water and stood like this for a while. Not sure if the toes are just that flexible or it was hurt and healed that way.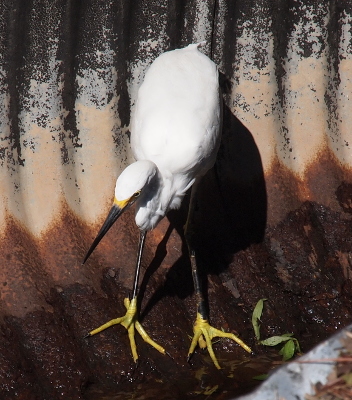 A snowy egret surveys the scene.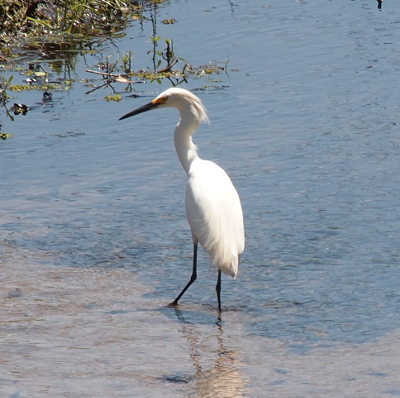 They have tongues.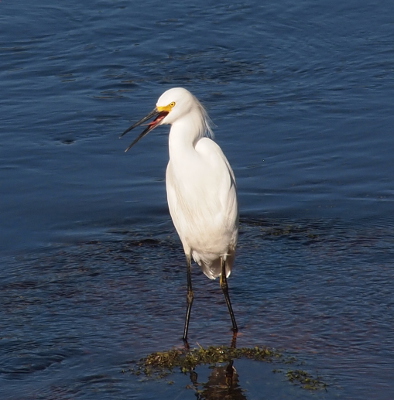 I liked the water reflection on this snowy egret.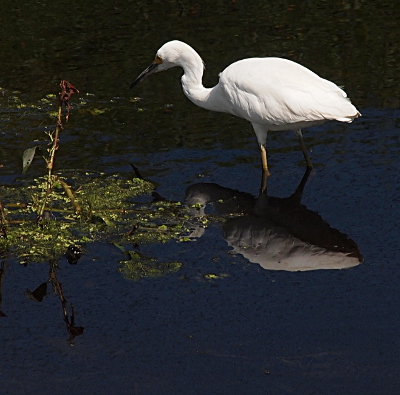 One snowy egret on the ground as another one comes in for a landing.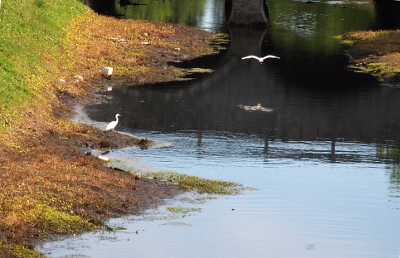 Another action shot as this juvenile empties its intestines.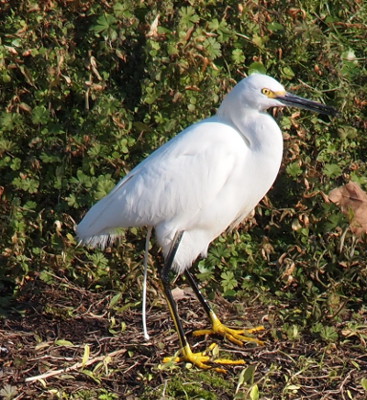 Continue to page 2 of 2 to see great egrets.