More adult great blue herons.
page 2 of 2
- - - - - - - - - - - - -
A heron on the prowl.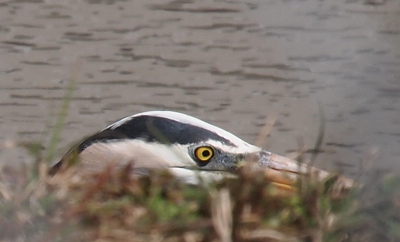 The heron is focused on its prey.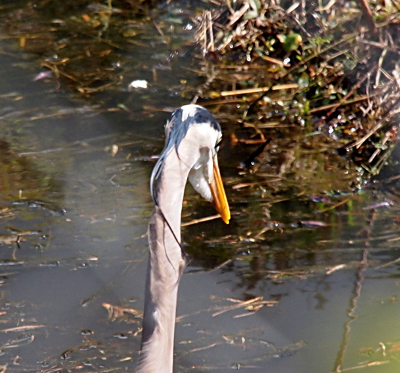 This heron has very recently swallowed something rather large.
Its tongue is visible in this shot as is the widened neck.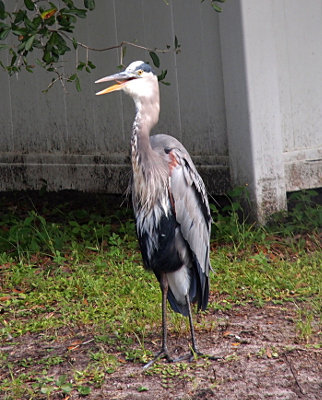 The same bird a few moments later. Whatever it ate must be going down the hatch properly.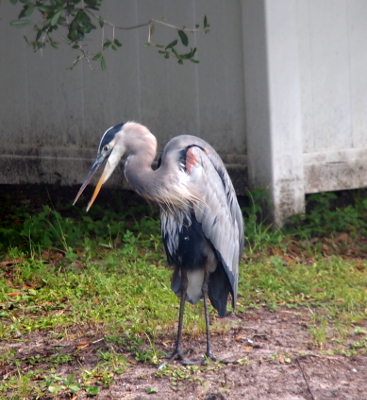 This bird seems to be announcing its presence.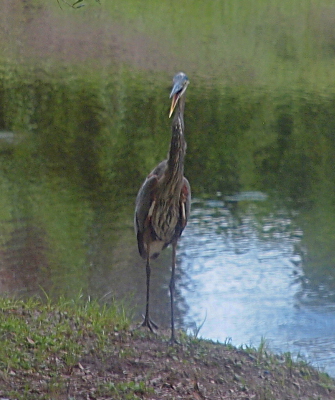 It seems all creatures get itches.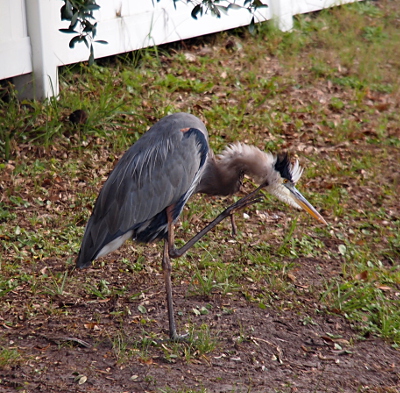 A female anhinga and a great blue heron.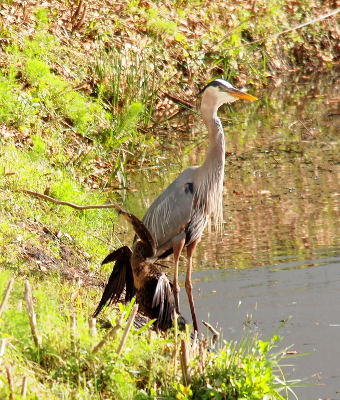 An ibis, a roseate spoonbill, and a great blue heron hunting for breakfast.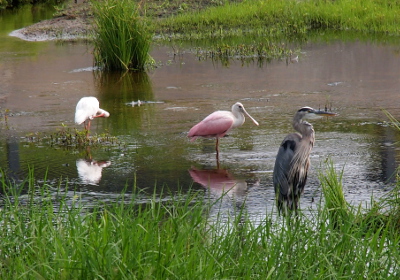 Resting in a tree about 15 feet above the water.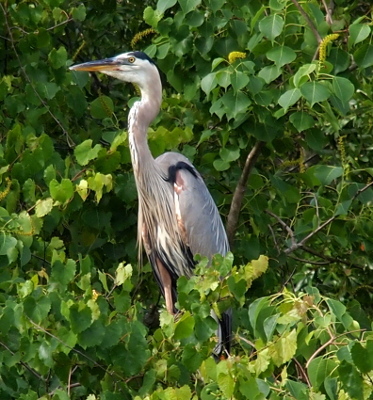 Return to page 1 of 2 to see the juvenile heron.