The green herons mainly fed from the swamp so they disappeared then reappeared during this time frame as did the swamp.
- - - - - - - - - - - - -
The green heron is colorful bird.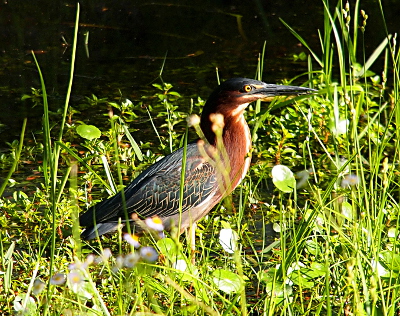 A green heron on the prowl several weeks earlier than the prior photo. I love the bulging eye.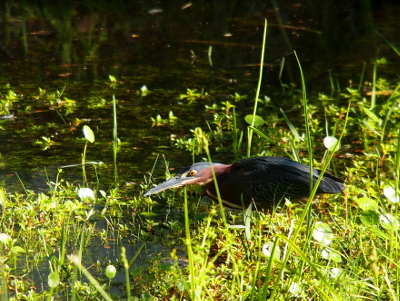 Green herons have tongues.

This green herons is prowling near the water's edge.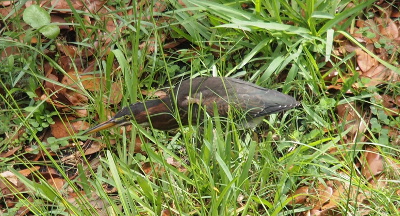 The heron decided it was time to fish.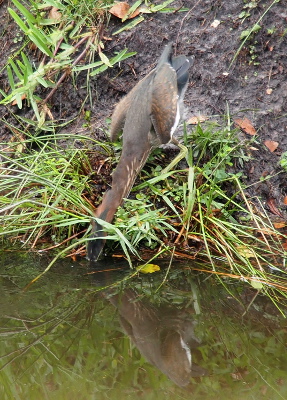 It nabbed a fish, the grey blur perpendicular to its bill.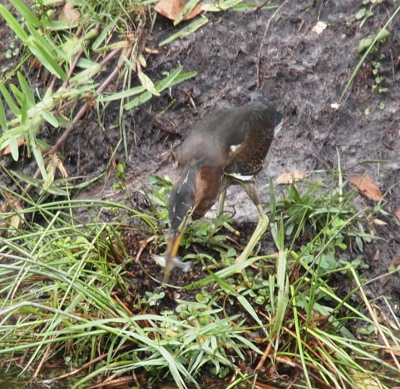 I saw this juvenile heron in late August.
(Herons have impressive claws.)

The same juvenile heron from the prior photo as it progressed upstream.
The crest is more visible in this image.