The Swallow-tailed Kite is a bird of prey with a long forked tail and is a pleasure to watch soaring in the sky.
- - - - - - - - - - - - -
This isn't even all of the kites which were overhead the afternoon of July 4, 2015.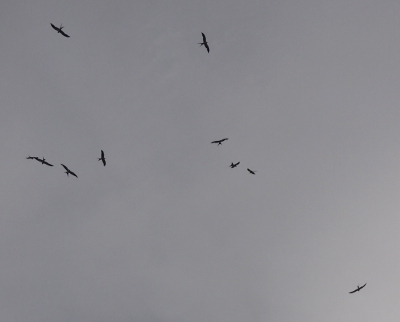 They will soar close to each other.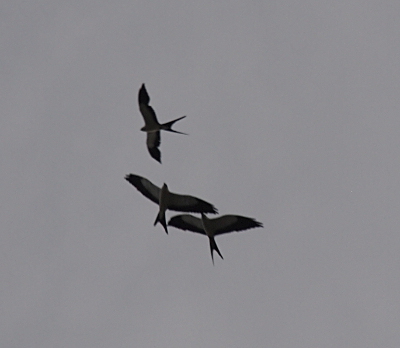 This was a low as I saw one go and the tops of those trees rise nearly four stories tall.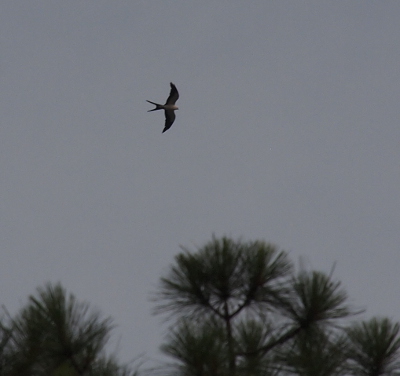 Most of the kites I saw had longer tails than this one, but perhaps this one is still growing.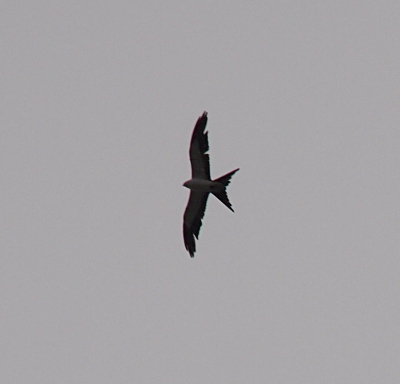 Swallow-tailed kites have white undersides.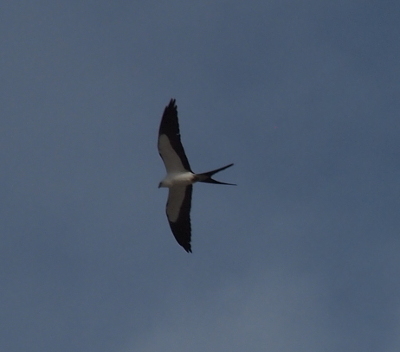 These kites are heading to wherever the kites must spend most of their time since I only saw them for a few days.