Muscovy ducks are large tropical ducks and considered an invasive species in most of the United States. This page contains adult ducks showing the color variations of this bird. The subsequent pages show nesting female muscovy ducks, then muscovy ducklings, and then juvenile muscovy ducks. Photos were taken between May 2014 and January 2016.
page 1 of 4
- - - - - - - - - - - - -
The 'original' muscovy ducks were all black birds. This male duck had the least amount of white feathers of all the ones I saw. (He had been resting which is why only one leg is visible. Ducks and geese often snooze while standing on one leg.)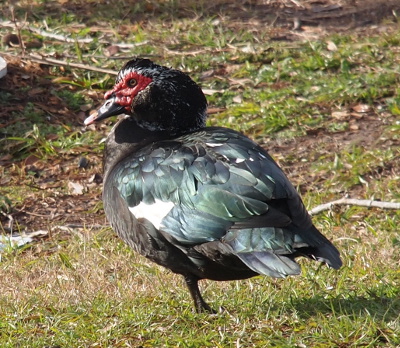 The male muscovy duck is a big duck.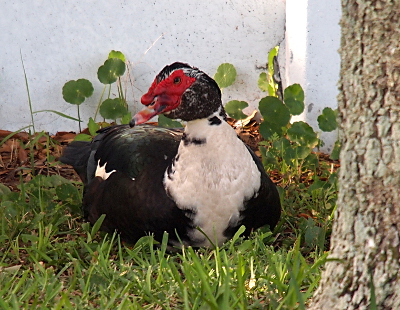 Notice the thick legs on the male. One sees a lot of wing flapping when this hunk of duck goes airborne.
(The ladies are lighter so they are a bit more graceful in the air.)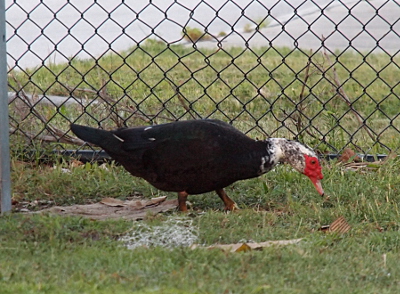 This female almost looks as if she's wearing a black cape.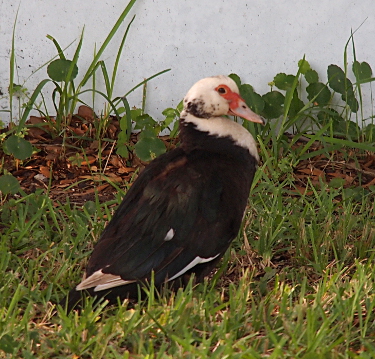 Most females I saw in this area had a mostly white head. This one has more black than white.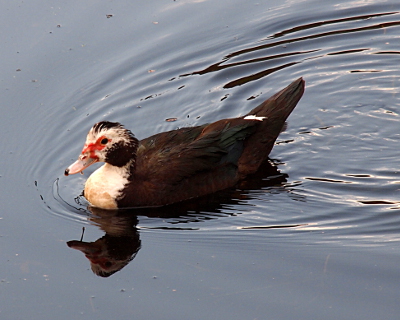 Female preening her feathers.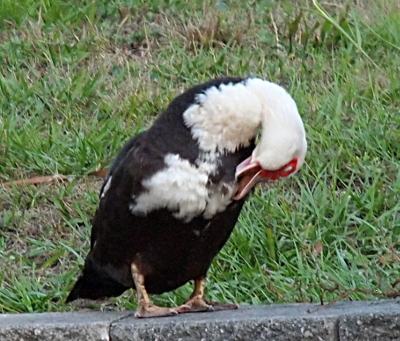 These two were keeping an eye on me while they rested. Interesting that the one has nearly an all black head.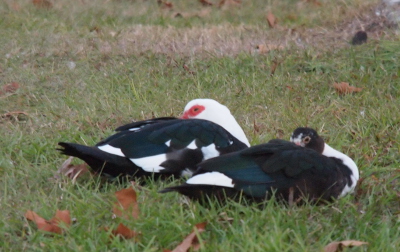 I came across this odd scene one evening. The black and white coloring of the muscovy ducks is clear from a distance, but the creature on the left is definitely not a bird.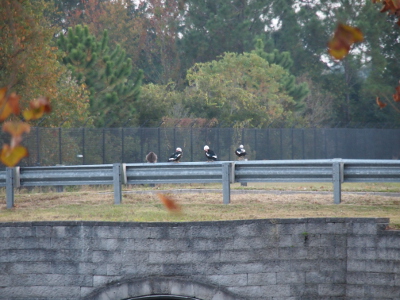 The duck seems to be curious about the cat too.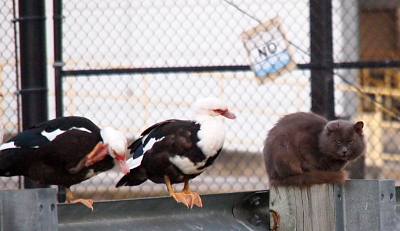 The ducks and the duck-want-to-be are all in a row. Muscovy ducks are perching ducks which is probably why they are lined up for the evening here.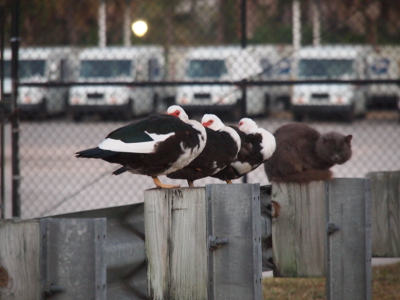 A male muscovy duck and a wood stork keep an eye on me as I photograph them from the overpass.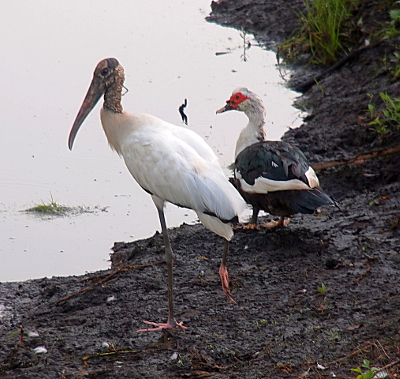 The feathers have a green tint to them.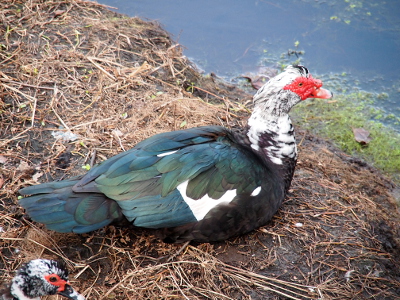 Continue to page 2 to see ducks eggs in unusual places.