Many birds live in or fly through the North Florida area. These three pages are an assortment of small birds which neither swim nor wade. This first page includes bluebirds, catbirds, doves, loggerhead shrikes, kingfishers and wrens. Subsequent pages include bluejays and mockingbirds, waxwings and gulls, and flycatchers and warblers.
page 1 of 4
- - - - - - - - - - - - -
Loggerhead shrike.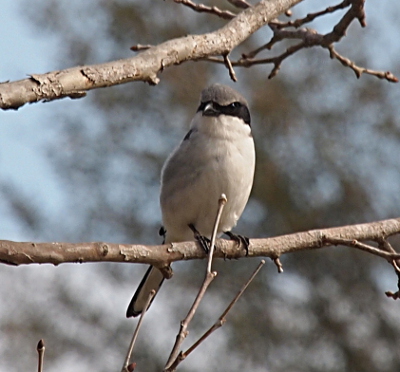 The Loggerhead shrike's bill helps it with its raptor-like habits.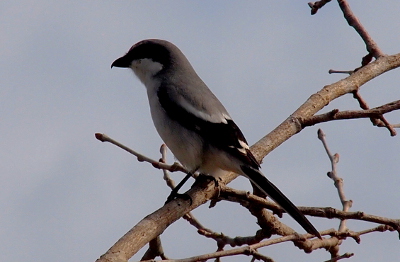 While it has a bill like a raptor, the loggerhead shrike does not have talons. It sometimes uses the spikes on barbed wire to pierce and help kill its prey.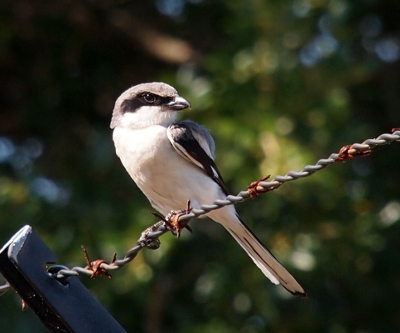 Male eastern bluebird.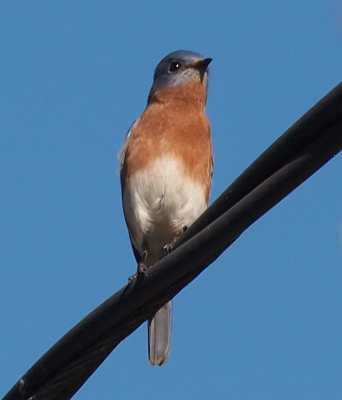 Male and female bluebird I saw a few days before Valentine's Day.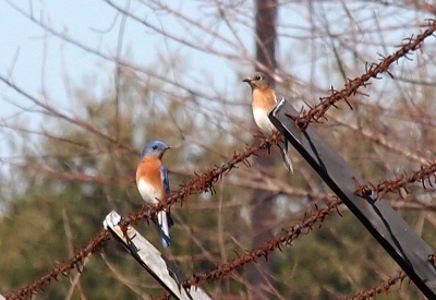 Carolina wren.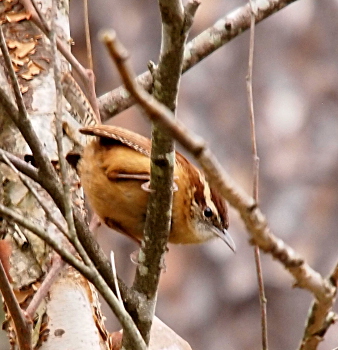 Female belted kingfisher.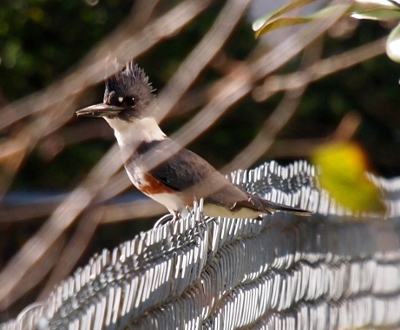 A catbird, supposedly named because of the sound it makes although I didn't notice any cat voices.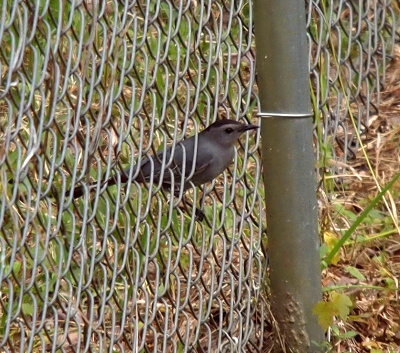 A male house sparrow.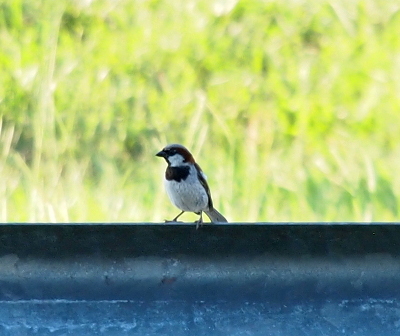 This mourning dove is quite colorful.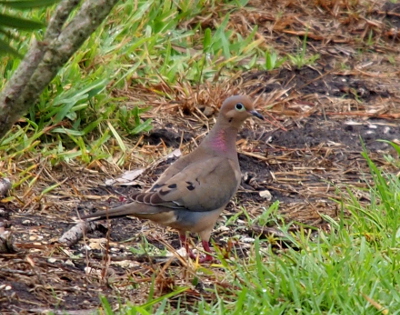 The blue eyelid of a mourning dove.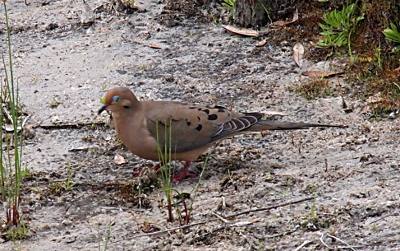 Juvenile mourning doves.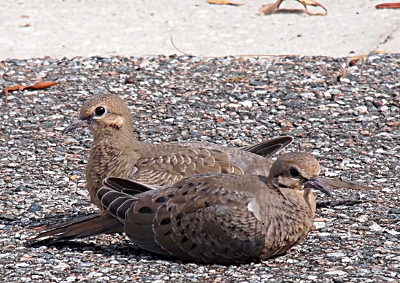 Continue to page 2 to see bluejays and mockingbirds.