On this page are a bluejay and mockingbirds.
page 2 of 4
- - - - - - - - - - - - -
The head and blue tail of this bluejay are clearly visible through the leaves.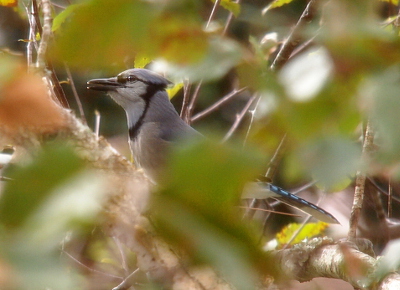 Bluejay in the stormwater runoff channel.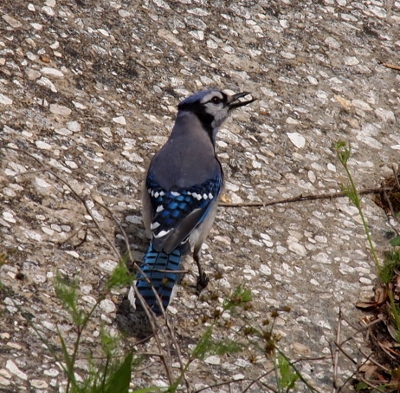 I heard this mockingbird before I saw its head pop out of the bush.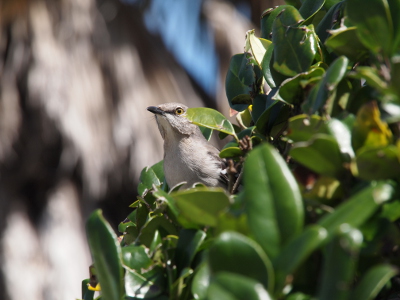 I found this mockingbird in a different bush.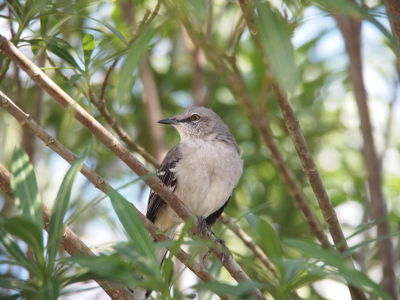 These birds have long tail feathers compared to their body size.
This one was high in a tree.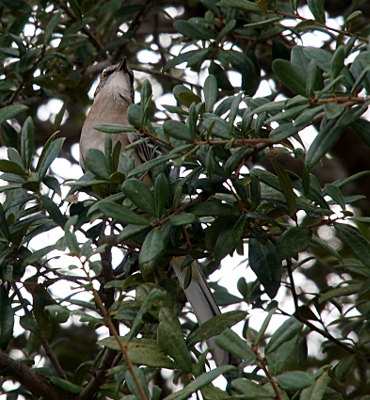 A very wet mockingbird.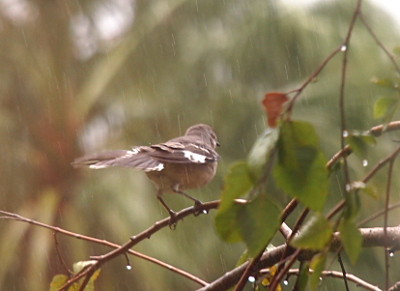 Close view of a brown mockingbird.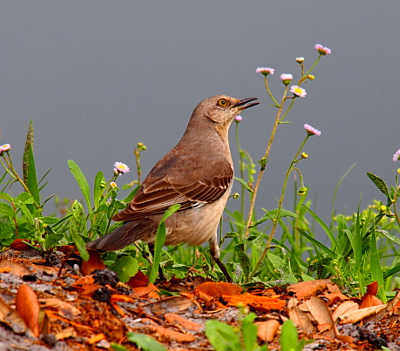 This mockingbird I saw atop a light post appears to be molting.
Photo taken in early June.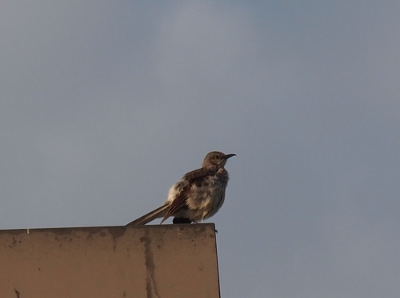 Another one which appears to be molting.
This photo was taken in mid-May.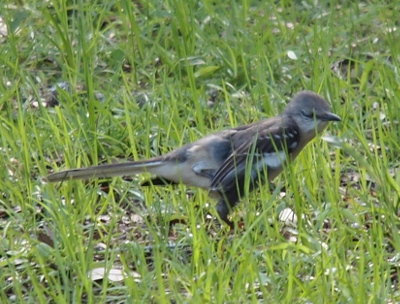 I presume this late-August bird is a juvenile who has yet to gain full adult colors.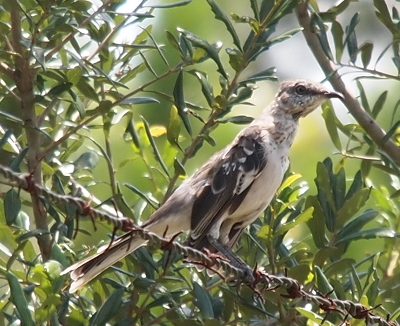 Continue to page 3 to see waxwings, a robin, and gulls.