On this page are a cedar waxwings, a robin, laughing gulls, and a ring-billed gull.
page 3 of 4
- - - - - - - - - - - - -
Cedar waxwings fly in large groups.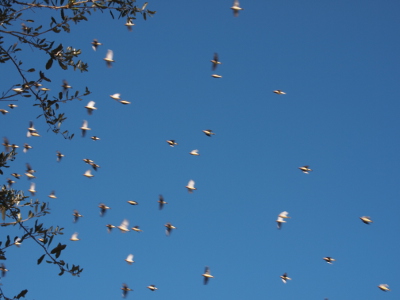 They also perch in groups. (Easier to notice in winter when the leaves are gone.)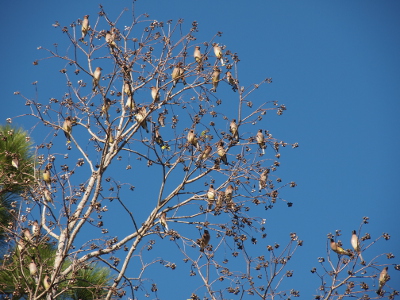 The cedar waxwing is a colorful bird.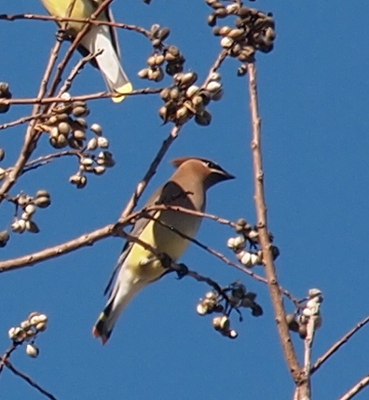 This cedar waxwing is surrounded by robins.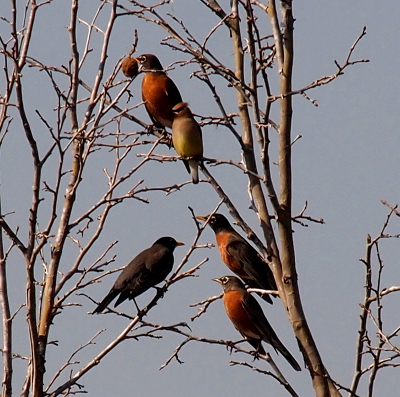 The American robin has white around its eyes.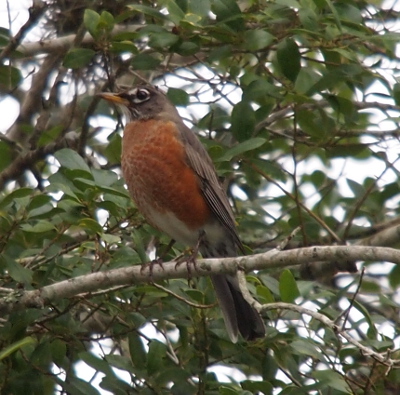 The robin also has white undersides. From this view its legs look like a couple of sticks pushed into some white foam.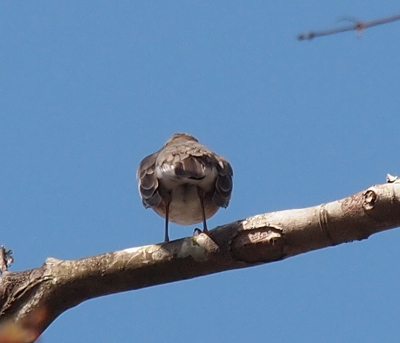 The laughing gull has rather long wings for its body size.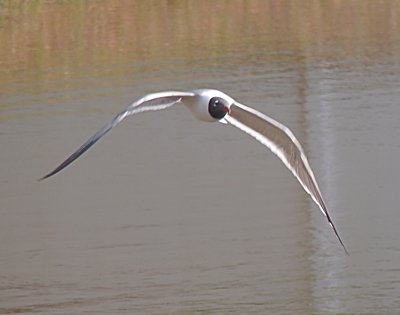 A laughing gull hoping I would toss some rice cakes its way.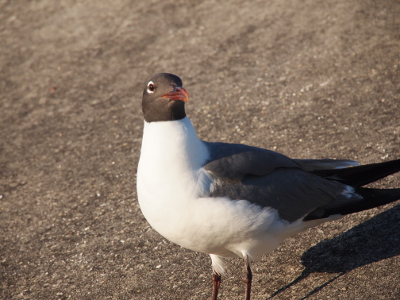 During winter the laughing gull's head becomes white. It returns to dark colors (breeding plumage) in the spring.
This one is still sporting a few white feathers near its beak.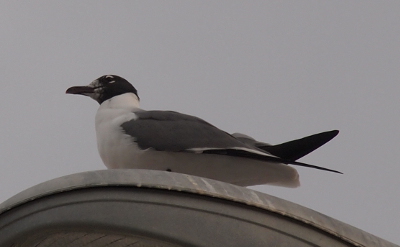 I believe this is an immature herring gull.
It was the only one of its kind in with a flock of laughing gulls.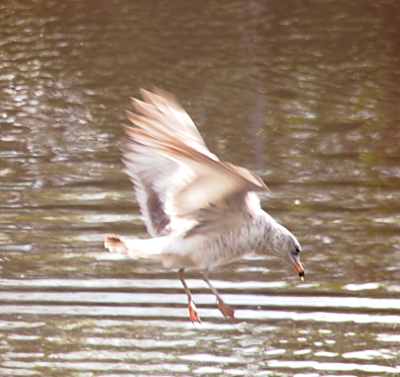 Ring-billed gull. (Not sure if this is juvenile plumage or just winter plumage.)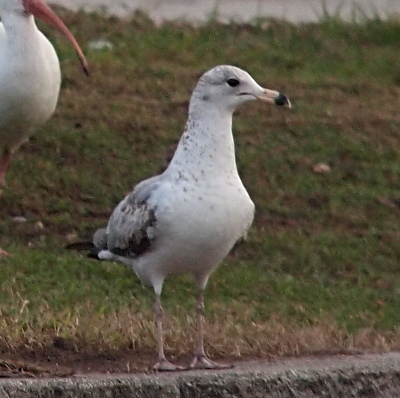 Continue to page 4 to see flycatchers and warblers.