This page has black and yellow garden spiders, a spiny orbweaver, and an orchard orbweaver. The next page has golden silk orbweavers.
page 1 of 2
- - - - - - - - - - - - -
Black and Yellow Garden spider.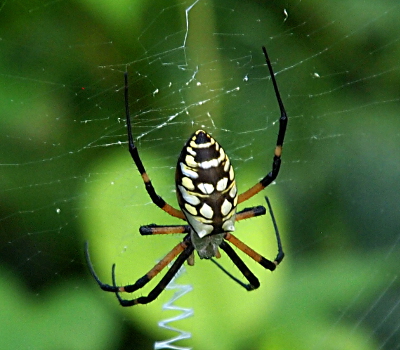 This spider makes a 'zipper-looking' zig-zag on its web.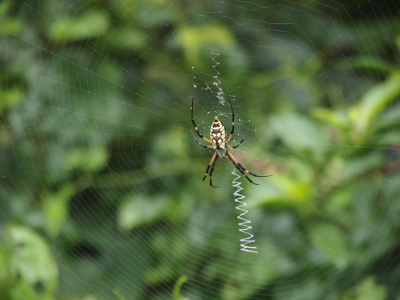 Zoomed out view of the spider, the zipper, and the rest of the web.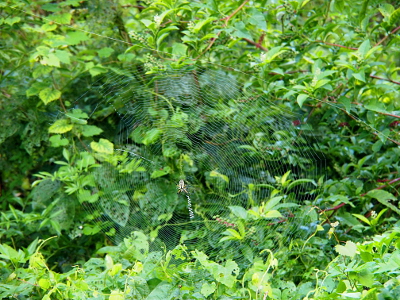 I never saw the spider which made this web, but it's an impressive size as this series of images captures.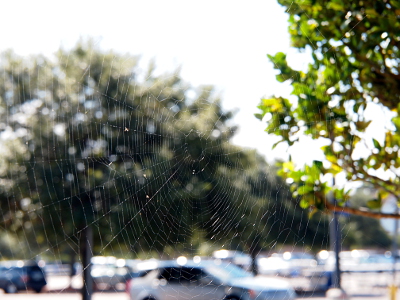 This image is a slight zoom out of the prior one. The sunlight makes the web nearly invisible, but it is anchored on one side to the tree on the right of the image.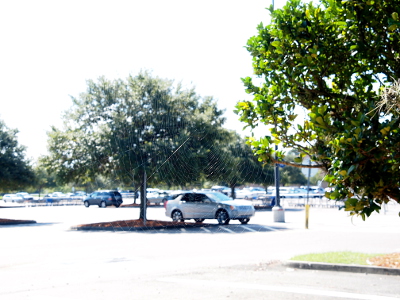 Continuing to zoom out the web is no longer visible, but the tree on the left to which the rest of the web is anchored is now visible.
Yes, the spider made a web which spanned this huge gap. Glad I didn't walk throught it!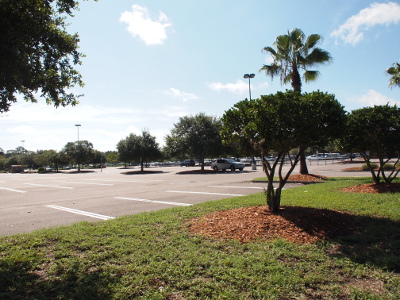 I thought this spider web had a very interesting bug in the middle of it. When I researched the 'bug' I learned it was the underside of a spiny orbweaver spider. It's tiny.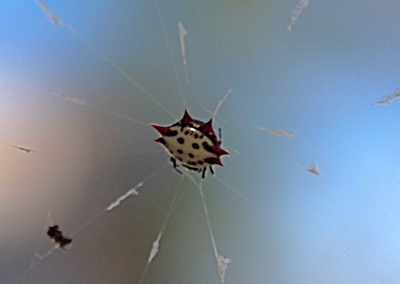 The reverse side of spiny orbweaver spider isn't as colorful.
(This is a different spider than the prior photo.)

Yet another spiny orbweaver spider sits at the center of its web. The anchoring threads are quite a distance from the center.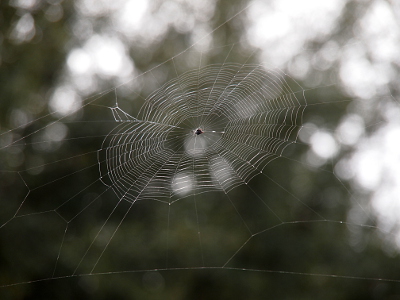 The colorful legs and body of an orchard orbweaver spider.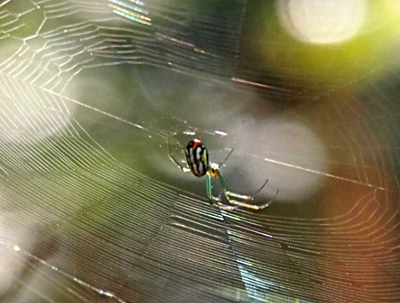 Continue to page 2 to see the golden silk orbweavers.