For several days in mid-August 2015 I noticed a juvenile Roseate Spoonbill in the area. First time I ever saw one outside of a zoo or the Everglades. It was solo as was a pinker version I saw three weeks later in September.
- - - - - - - - - - - - -
This bird definitely has a spoon-shaped bill!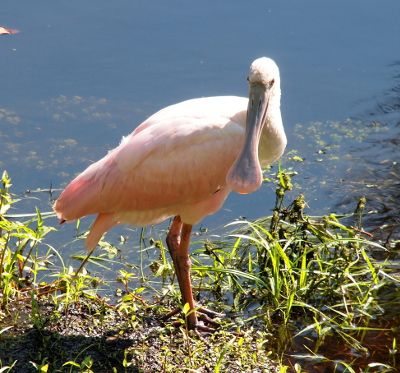 Impressive clappers!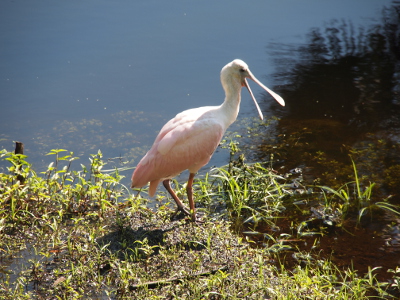 Must be a challenge to scratch an itch with that round bill.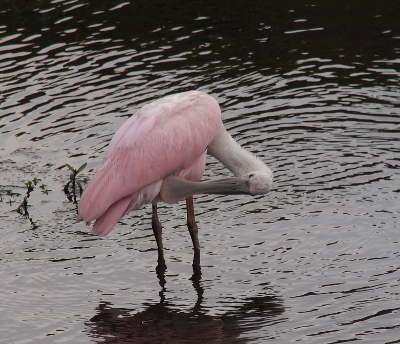 Can really see the pink wing feathers in this image.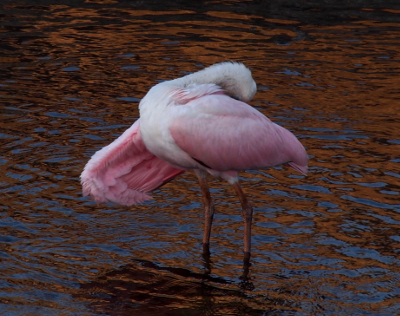 The bill works well as a scooper.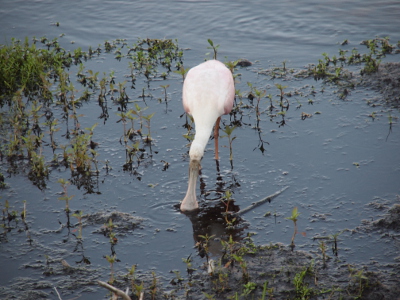 The roseate spoonbill was more focused on obtaining food than on what was in front of it.
The mallard kept moving out of the spoonbill's way.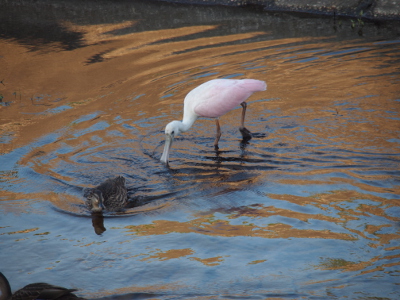 This is the napping or resting position.
I've seen many bird species tuck their bill into their feathers and or stand on one leg while snoozing.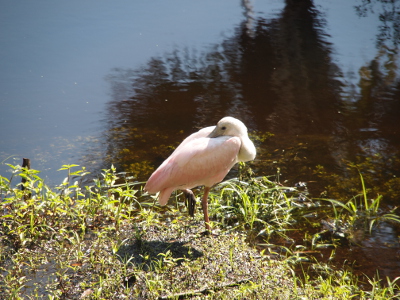 A Sunday morning get-together in September. From left to right are a mallard, a spoonbill and a wood stork.