Jacksonville Zoo and Gardens - Jacksonville, Florida
This is the third of nine pages of creatures and plants I viewed at the Jacksonville Zoo and Gardens in Jacksonville, Florida, on visits taken between July 2015 and September 2017. Subsequent pages include primates and big cats, reptiles and amphibians, River Valley Aviary birds, Emerald Forest Aviary birds, other bird exhibits, and plants, butterflies and insects.
- - - - - - -
Page 3 of 9
This is the first page of creatures which are part of the permanent zoo population. The animals on this page are native to Africa and Australia.
These southern white rhinos sit in the shade doing their best to ignore the black vultures who are native to North Florida. Behind the rhinos is a Marabou stork which is native to southern Africa.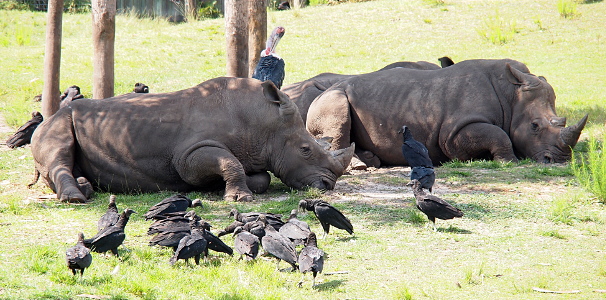 This is an okapi. Although it looks like it's part zebra, its closest relative is the giraffe.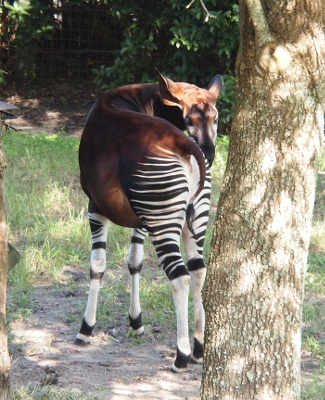 This is a reticulated giraffe, one of the nine sub-species of giraffes.
The giraffe is waiting to be fed.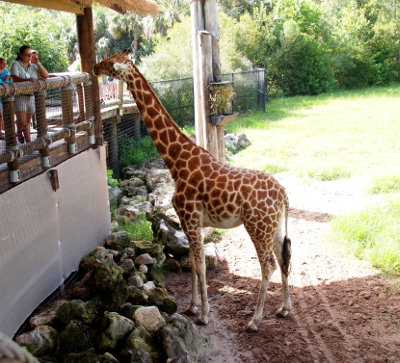 Giraffe resting in the shade on a hot day.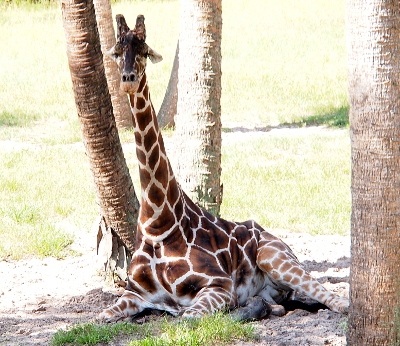 A youngster on the move.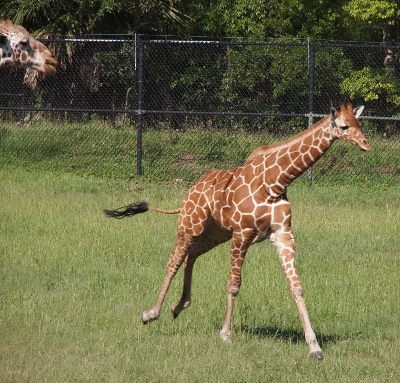 These two youngsters nearly appear to be mirror images as they face opposite directions.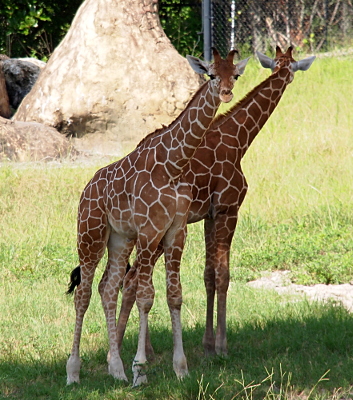 Bento, a yellow-backed duiker, had been in this exhibit for less than two weeks when I got this image. Apparently he was curious about his neighbors.

Eastern bongo (a forest-dwelling antelope)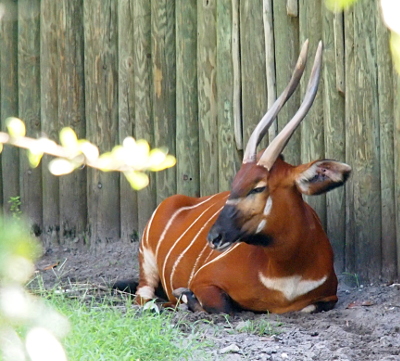 Greater kudu (second largest antelope in the world)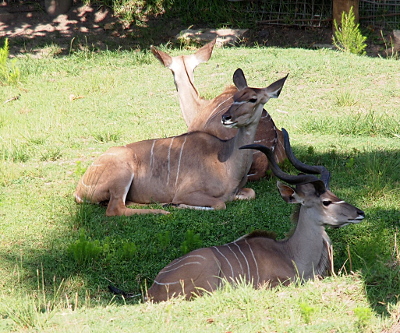 A Masai ostrich
(There are two sub-species of ostriches.)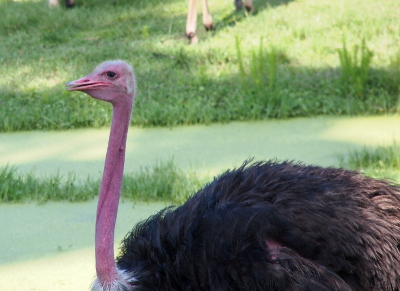 Ostriches have only two toes, but considering the size of them, it's no wonder they can run so fast. Their feet look like hooves!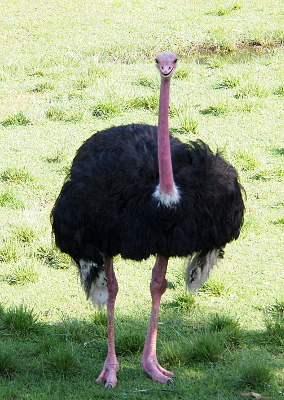 The emu is the second-largest bird on earth and has quite an interesting ear and red eyes. (Ostrich is the largest bird.)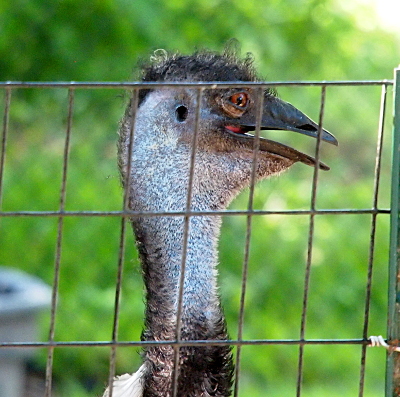 The emu has beautiful feathers.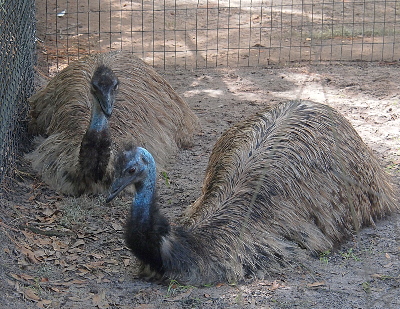 The third-largest bird is the southern cassowary which is native to Australia.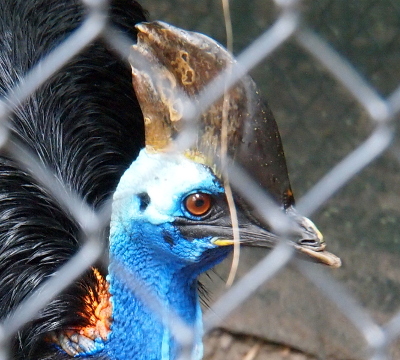 A red kangaroo. Its tail is really thick!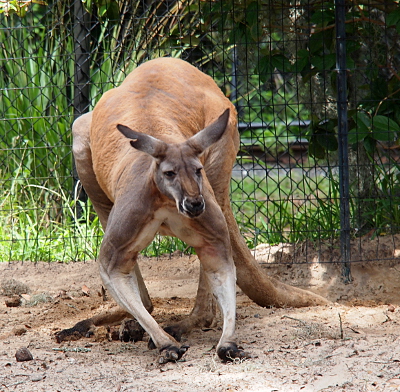 A Tammar wallaby.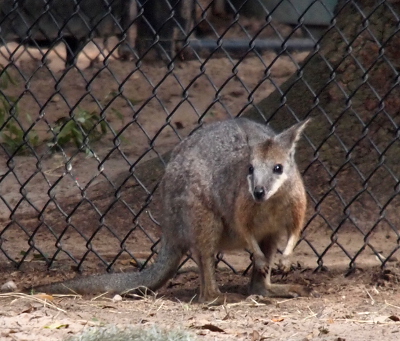 Warthog.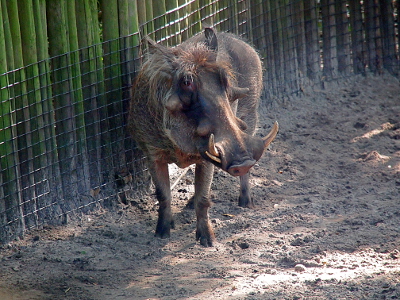 On May 11, 2017, mama warthog gave birth to two male and two female warthogs. The youngsters are just over four months old in this image.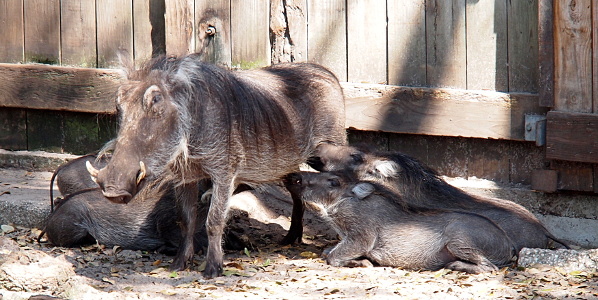 I believe this is one of the female younsters.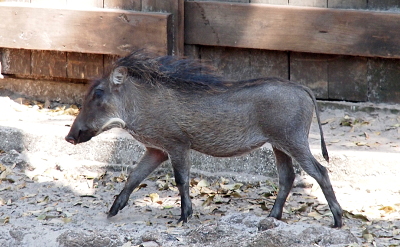 Asian small-clawed otter.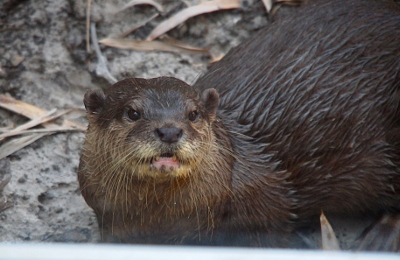 Continue to Jacksonville Zoo page 4 of 9 to see the big cats and primates.