Jacksonville Zoo and Gardens - Jacksonville, Florida
This is the sixth of nine pages containing creatures and plants I viewed at the Jacksonville Zoo and Gardens in Jacksonville, Florida, on visits taken between July 2015 and September 2017. Subsequent pages include Emerald Forest Aviary birds, other bird exhibits, and plants, butterflies and insects.
- - - - - - -
Page 6 of 9
The birds on this page were loose together in the River Valley Aviary. Zoo visitors access the aviary by means of a double set of doors. After walking through the first set of doors you are to let them close before opening the inner set of doors so as to keep the birds inside. The birds are free to roam, fly, and swim inside.
Abdim's stork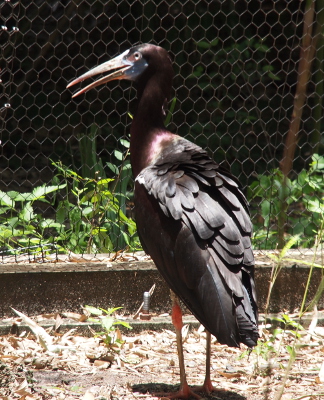 These two Abdim's storks were having a nice chit-chat as they appeared to be people-watching from atop the structure which housed the doors to the exhibit.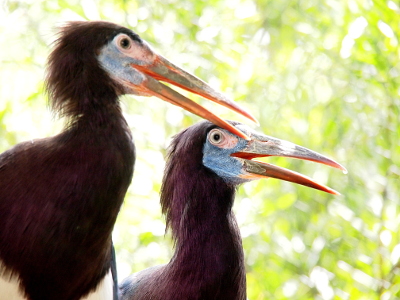 Yellow-billed stork
This legs-bent-forward position is normal resting position for storks.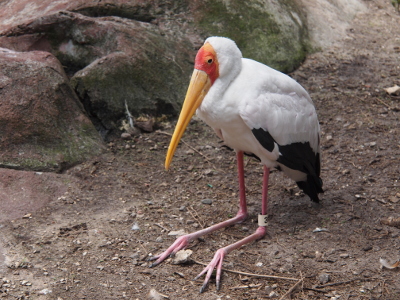 Two yellow-billed storks doing their synchronized wing-stretching routine.

Yellow-billed stork has pink undersections.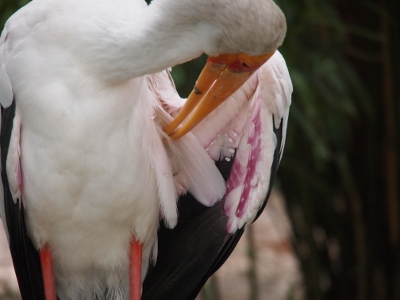 A closer view of the crested screamer which was standing behind the storks in the prior image.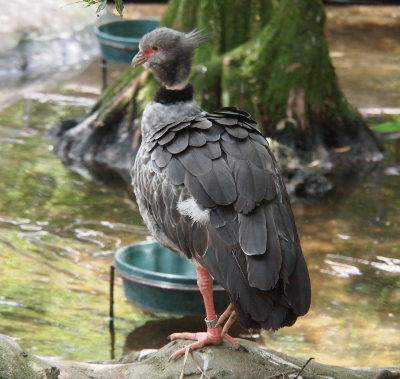 A few months later the crested screamers were incubating the next generation.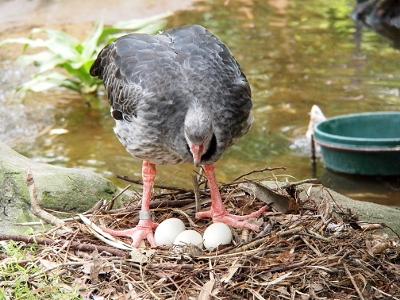 African spoonbills
The only way to reach that spot is to get the help of a friend.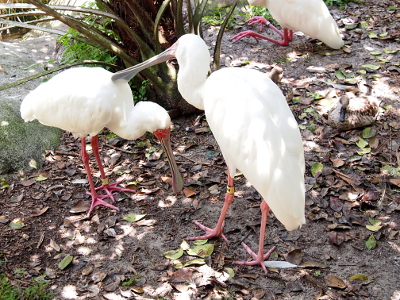 More African spoonbills helping each other.

The resting pose hides the large bill.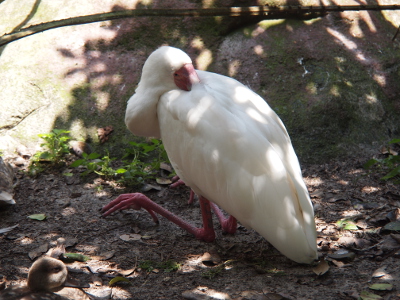 Hadada ibis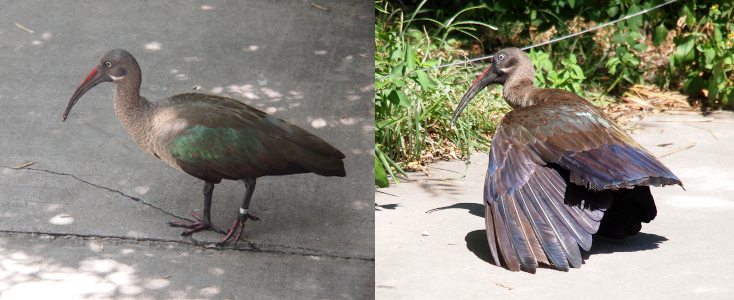 Northern bald ibis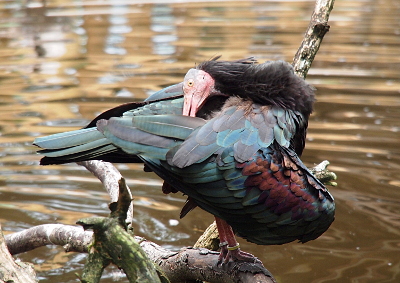 Another northern bald ibis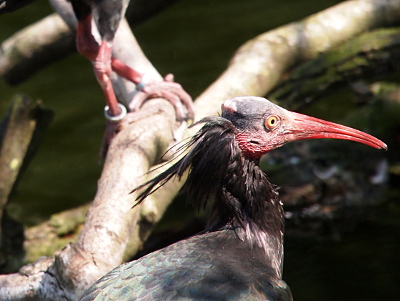 White-faced whistling duck
(I didn't hear it whistling; it appears to be snoozing.)

Mandarin duck

A male North American ruddy duck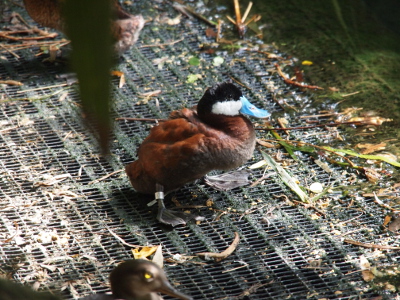 The tail-feathers on this duck stick in the air.

The tail-feathers on this female ruddy duck are even more vertical.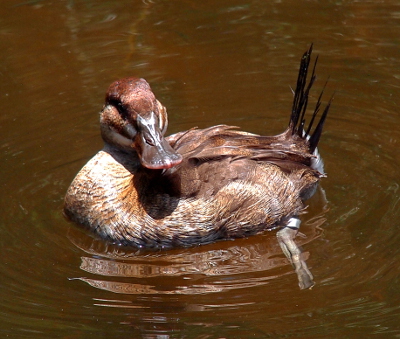 Marbled teals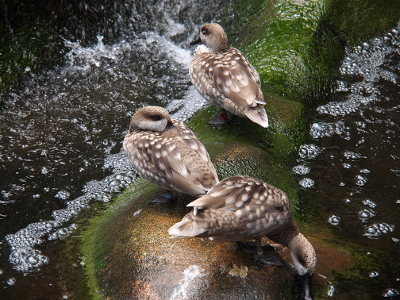 White-winged wood duck
The speckles all over its head and beak are the natural coloring of this duck.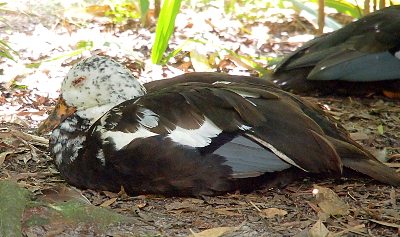 Kenya crested guineafowl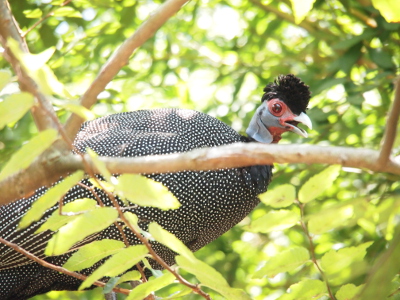 Eagle owl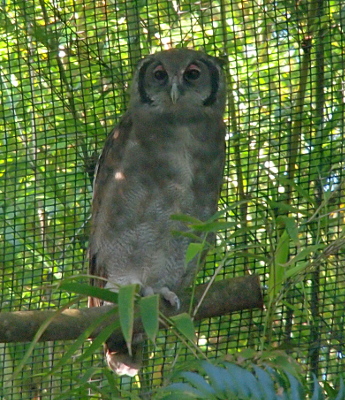 Continue to Jacksonville Zoo page 7 of 9 to see more birds.