Jacksonville Zoo and Gardens - Jacksonville, Florida
This is the seventh of nine pages containing creatures and plants I viewed at the Jacksonville Zoo and Gardens in Jacksonville, Florida, on visits taken between July 2015 and September 2017. Subsequent pages include other bird exhibits and plants, butterflies and insects.
- - - - - - -
Page 7 of 9
The birds on this page were loose together in the Emerald Forest Aviary in a similar setup as the River Valley Aviary described on the prior page.
A juvenile boat-billed heron

An adult boat-billed heron (and possibly the same bird as the prior photo as this one was taken two years after that one).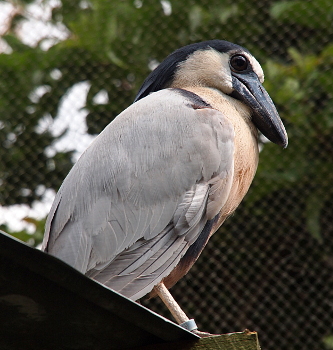 A double-striped thick-knee, also known as a spotted dikkop.
It's native to the grassland savannas of Africa and blends in very well.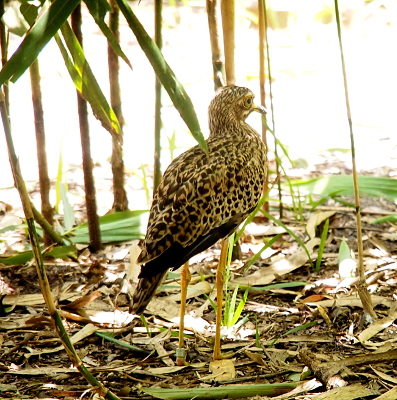 This is also a spotted dikkop. And seems to be glaring at me.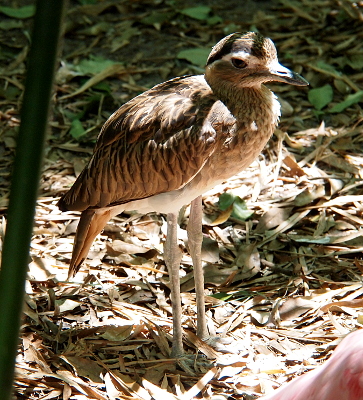 Sunbittern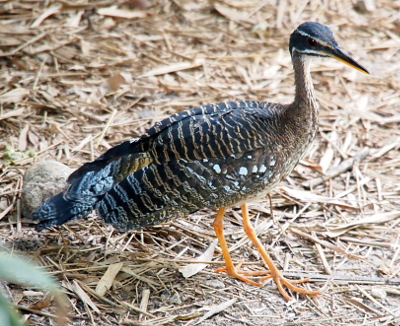 Black-faced ibis

Scarlet ibis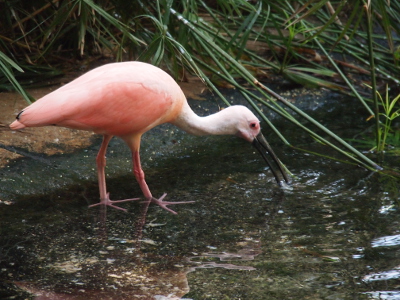 Roseate spoonbill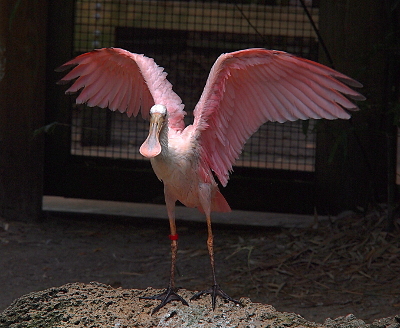 A different roseate spoonbill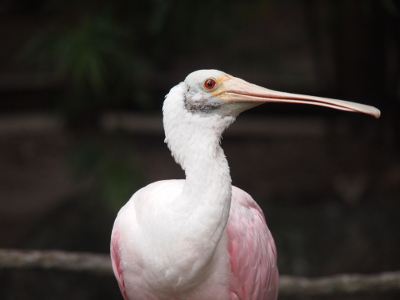 Double-crested cormorant

Black-bellied whistling duck.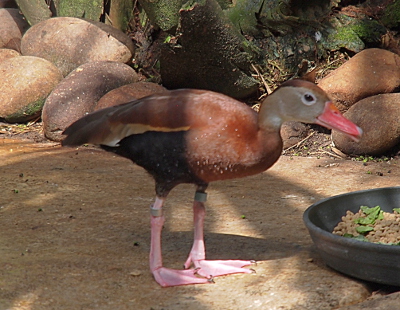 American oystercatcher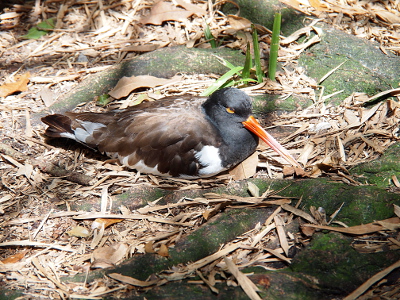 Inca terns

The Inca tern appears to have a white mustache.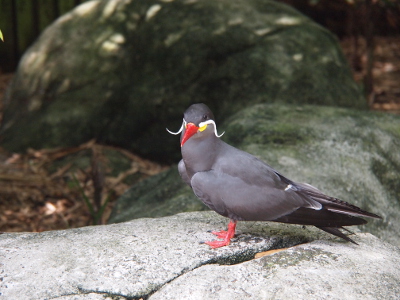 Scarlet macaw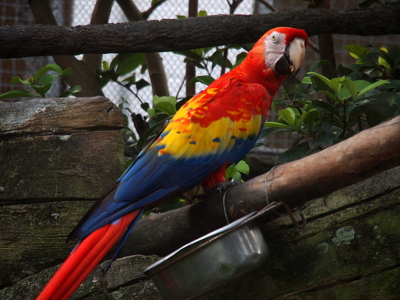 Blue and gold macaw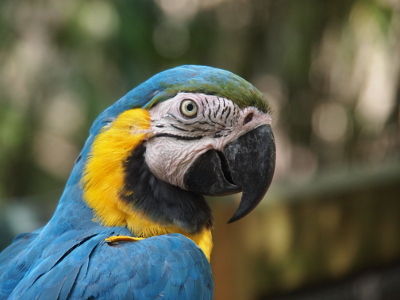 A zookeeper gave the blue and gold macaw a grape which it holds in its claw.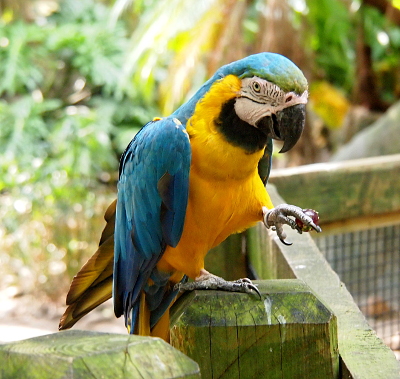 Continue to Jacksonville Zoo page 8 of 9 to the last page of birds.