Jacksonville Zoo and Gardens - Jacksonville, Florida
This is the eighth of nine pages containing creatures and plants I viewed at the Jacksonville Zoo and Gardens in Jacksonville, Florida, on visits taken between July 2015 and September 2017. The last page will have plants, butterflies and insects.
- - - - - - -
Page 8 of 9
The birds on this page were in various enclosures throughout the zoo.
Racket-tailed roller

Violet curaco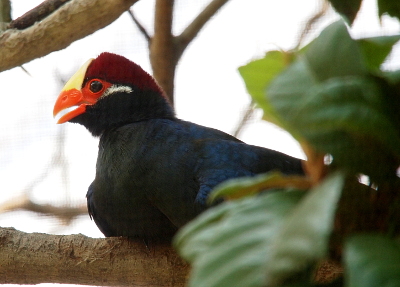 Golden-breasted starling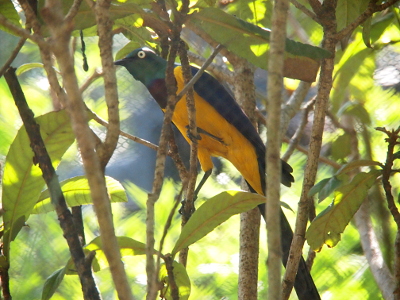 Rainbow lorikeet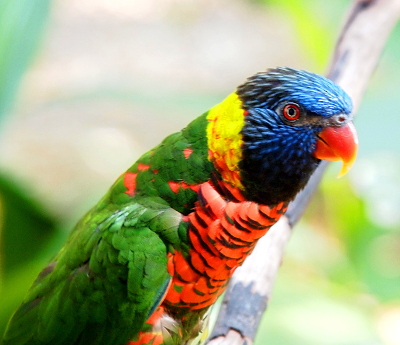 Egyptian goose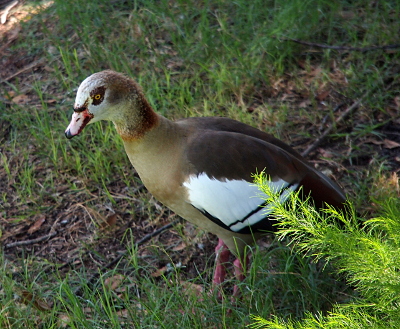 Cape Barren goose (native to Australia)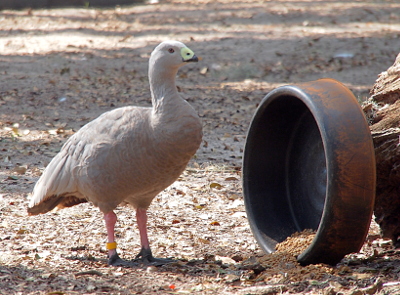 White-bellied bustards. The one on the right is sitting.
(The grid-marks on the image are the fence through which this photo was taken.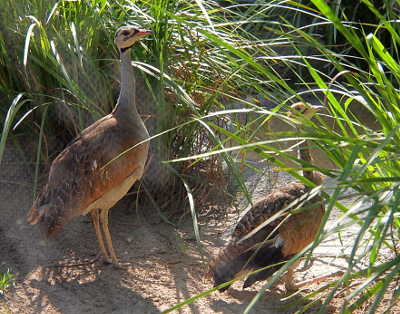 Lappet-faced vulture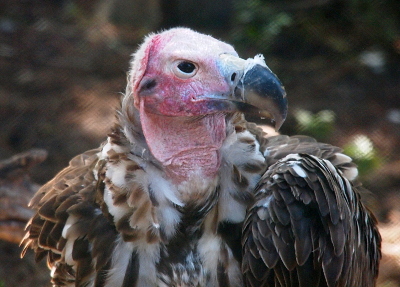 American flamingos squabbling with each other.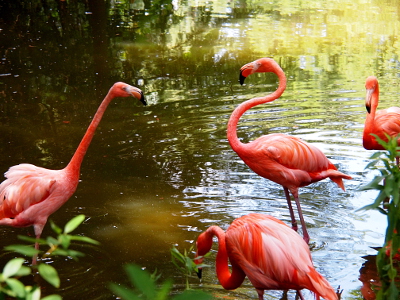 Lot of neck-folding to be done for a American flamingo to tuck its bill under a wing.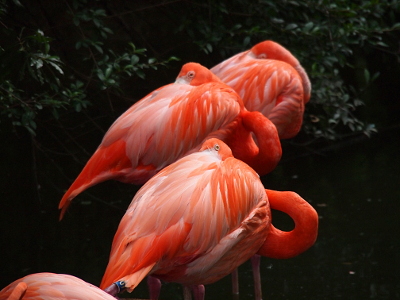 Greater flamingos
(a different breed which is why the coloring is different).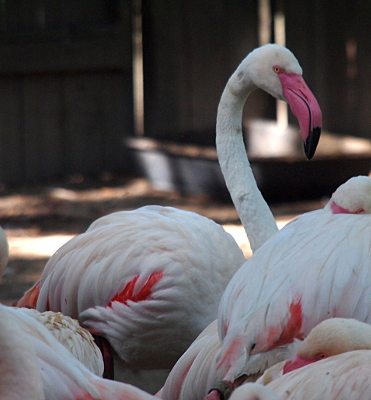 The legs on a greater flamingo really fold flat.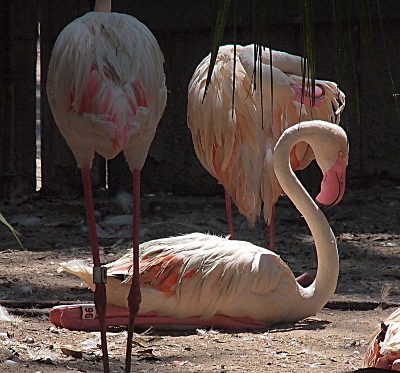 Wrinkled hornbill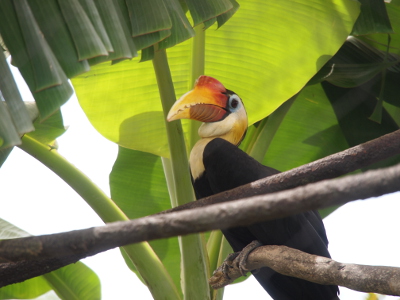 Female wreathed hornbill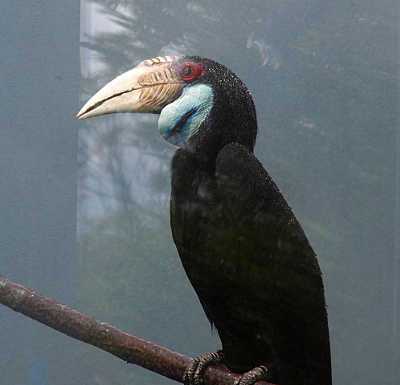 Male wreathed hornbill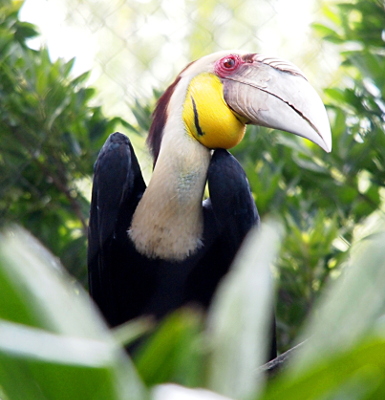 Sandhill crane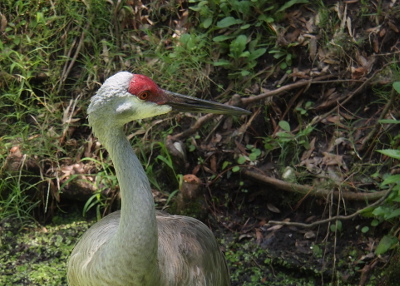 Whooping crane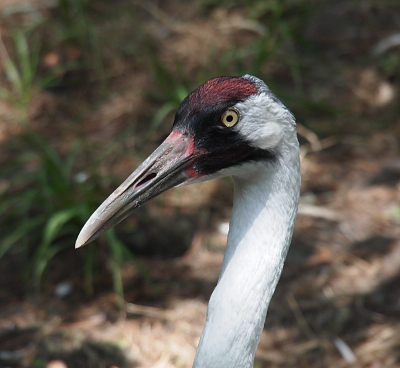 Wattled crane

Ten-month-old Magellanic penguin CJ (standing beside the fish bucket).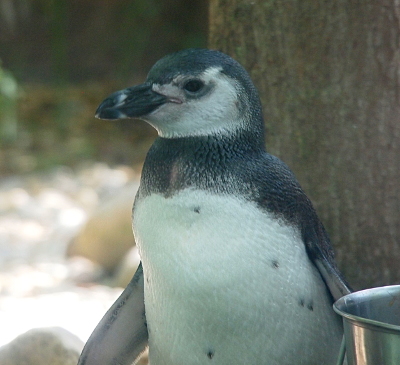 Mature Magellanic penguin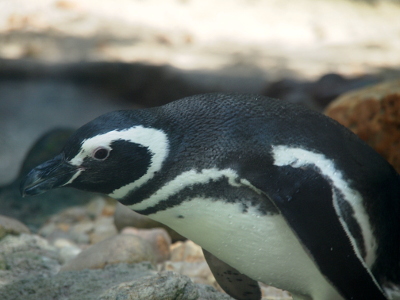 The zoo has two bald eagles which they acquired after the birds had been injured.

This is the same eagle as in the prior image.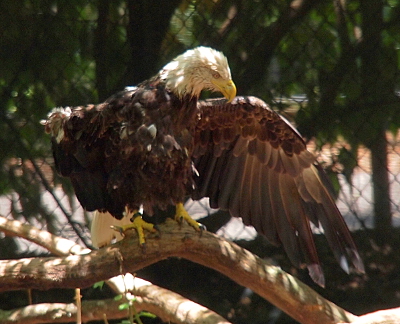 Marabou stork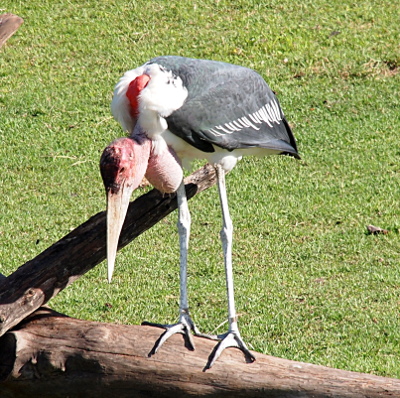 Continue to last page of Jacksonville Zoo photos.