Jacksonville Zoo and Gardens - Jacksonville, Florida
This is the last page of creatures and plants I viewed at the Jacksonville Zoo and Gardens in Jacksonville, Florida, on visits taken between July 2015 and September 2017.
- - - - - - -
Page 9 of 9

The many plant sections scattered throughout the zoo exhibit areas attract butterflies, dragonflies, and other creatures.
There are many species of bamboo growing in the 'Asian' section of the zoo.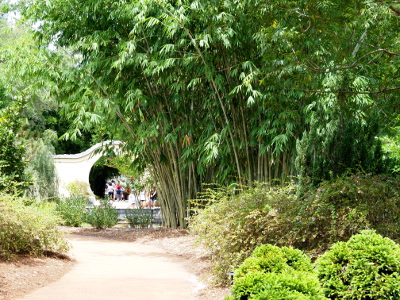 Lots of colorful koi in the pond in the Asian section. This is a black koi.
Koi is the Japanese word for carp. Specialized breeding of carp produces colorful koi fish.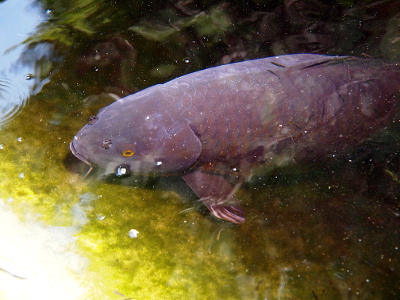 Water lily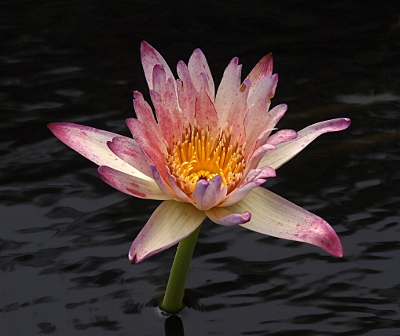 Water lilies in a different pond in the Asian section.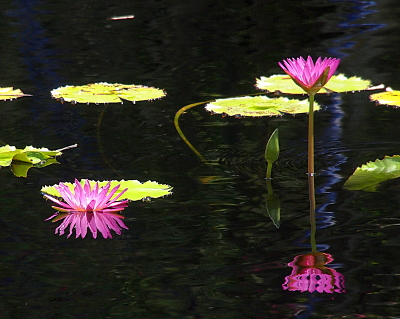 There is a tiny Eastern amberwing dragonfly on the tip of the closed lily bloom.
This water feature was in the Savanna Blooms Garden.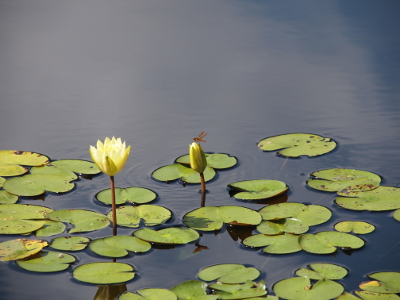 A water lily with mating damselflies.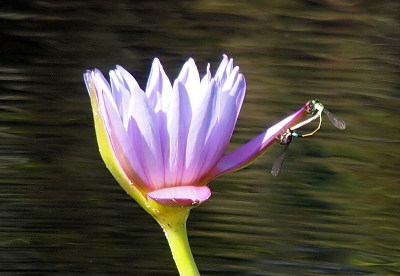 I zoomed in for a close shot of the water lily and a frog jumped into the image.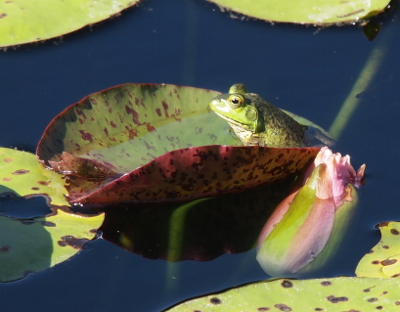 American lotus. The center of the flower, which holds the seeds, is a very interesting structure (looks like a shower head).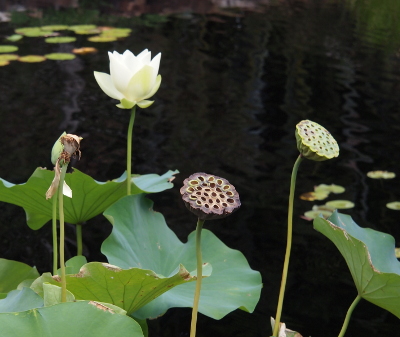 Pagoda flower.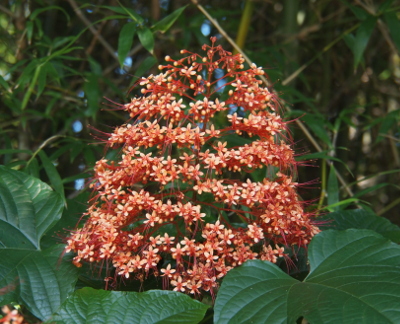 An interesting bloom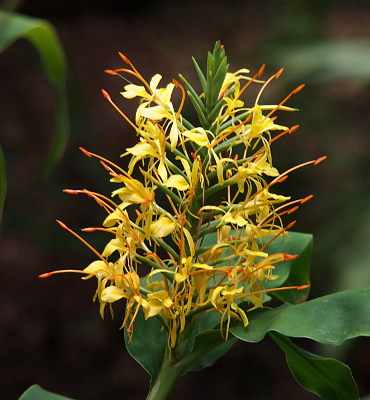 Passion flower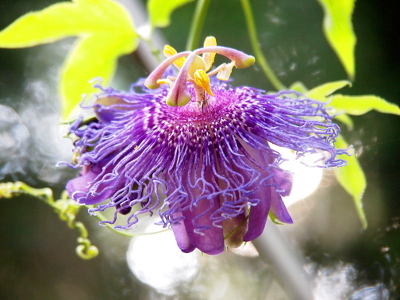 Bird of paradise

A rose.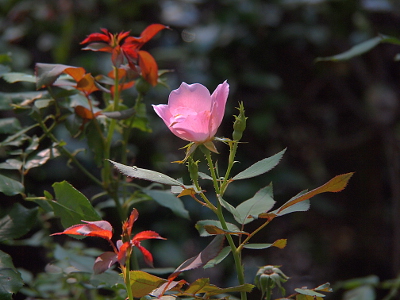 Plummeria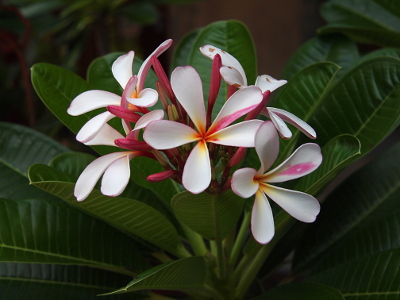 A gulf fritillary butterfly sampling the blooms.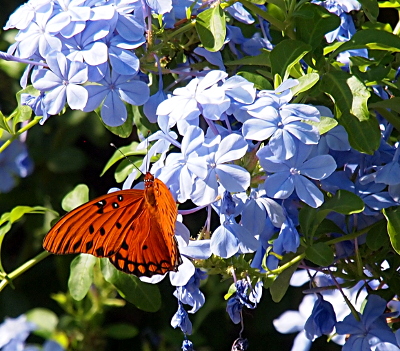 A cloudless sulphur butterfly with its long tongue extended.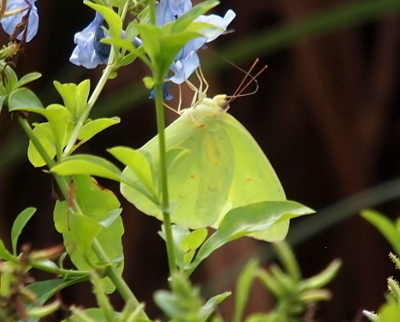 Giant swallowtail butterfly (It was noticeably larger than the other butterflies I saw.)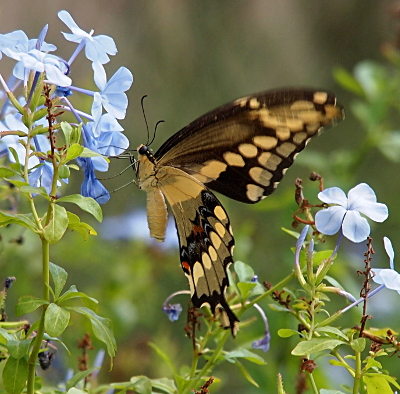 Atala butterfly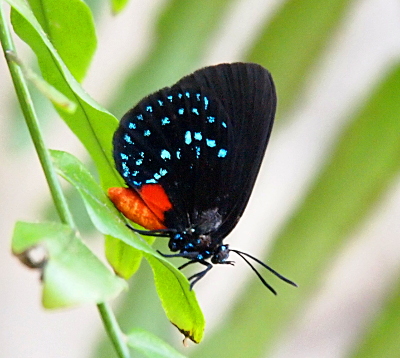 A carpenter bee enjoying a flower.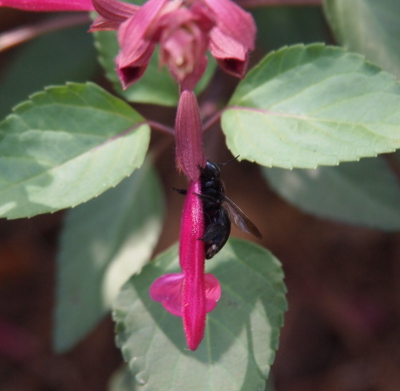 The underside of this orchard orbweaver spider has a 'happy face'.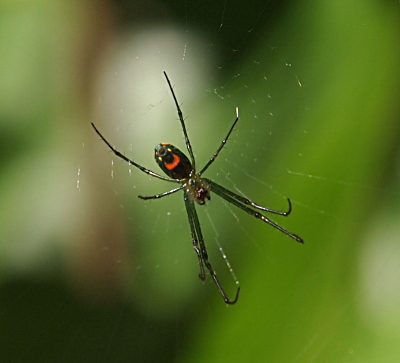 Great blue skimmer dragonfly.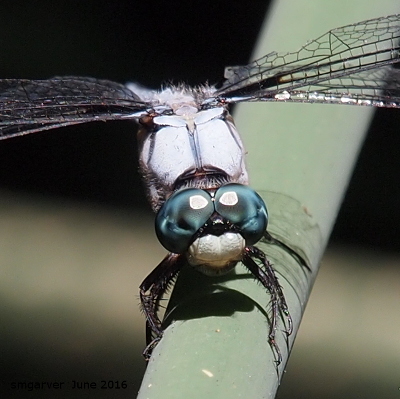 Return to the first page of Jacksonville Zoo photos.