The Mississippi River originates in Minnesota and after wiggling through the state it becomes the state border for numerous states as it travels to the Gulf of Mexico. Along the northern portions of the river are bluffs rising 500-600 feet above the water's surface. The photos on these pages were taken in Minnesota and Wisconsin.
Page 1 of 4
July 9-16, 2013
Close to the river looking back at the bluffs near Pepin, Wisconsin.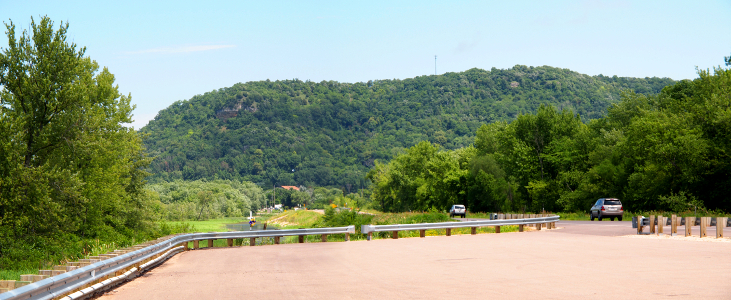 Part of the many channels of the river in Western Wisconsin near Pepin.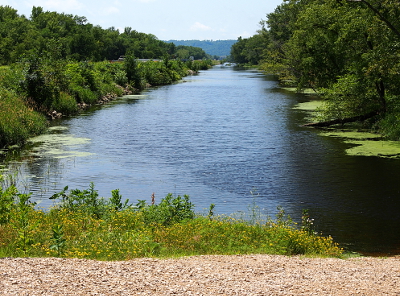 Scenic vista view above Wabasha, MN looking toward Wisconsin.

Closer view of the center of the above image. The water in the far distance in the Mississippi River.The near water is one of the numerous lakes and channels of the river in this region.


A fast-moving rain storm passing up the river valley just south of Winona, Minnesota. The body of water in the foreground is Lake Winona. Rain clouds are moving from the right to the left in these two photos.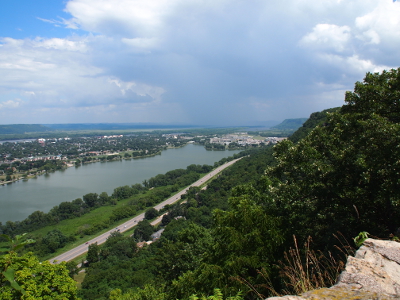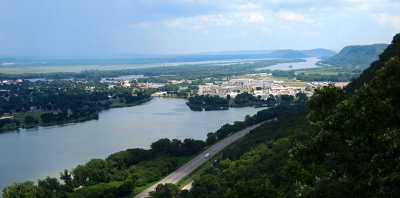 Closer view of Lake Winona and the city of Winona.


Bridge crossing the Mississippi from Winona, MN to Wisconsin.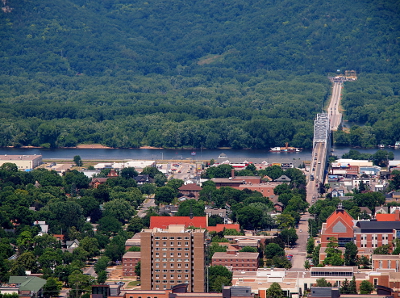 continue to Mississippi River Bluffs photos page 2 of 4