Further downstream is Grandad Bluff in La Crosse, Wisconsin, one of the highest bluffs along the river. It's nearly 700 feet (1,202 feet above sea level) above the river.
Page 2 of 4
July 17, 2013
View from a parking lot in town looking up at the bluff with the flagpole and flag atop it.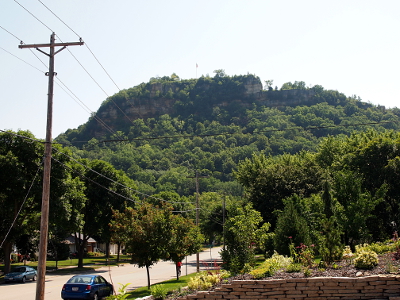 The park atop the bluff has a stone shelter with a fireplace on each side.
The stone was quarried from the south side of the bluff in 1938.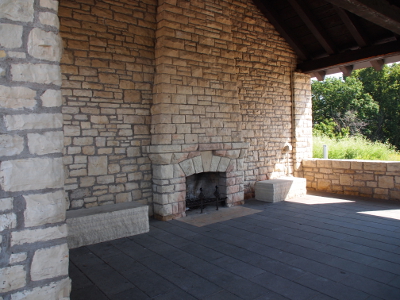 Looking south at nearby bluffs on the Wisconsin side of the river.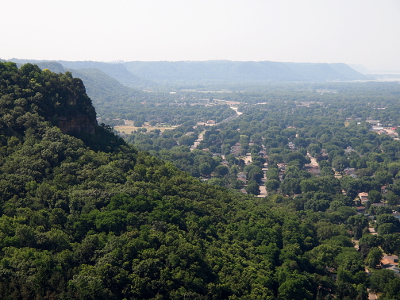 Zoomed out view of the prior image with the town of LaCrosse on the right.


View looking northward from the bluff.
Lakes in the foreground and the Mississippi River in the distance.


Closer view of city of La Crosse and the homes.
Plenty of mature trees.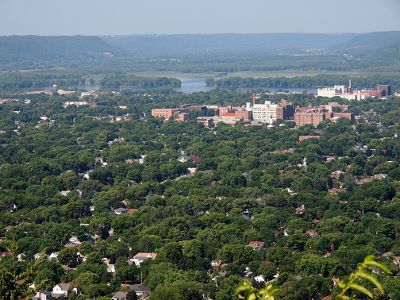 continue to Mississippi River Bluffs photos page 3 of 4