Midland, Texas - page 2 of 5
Purposely planted vegetation in Midland.
Mid-August yucca blooms.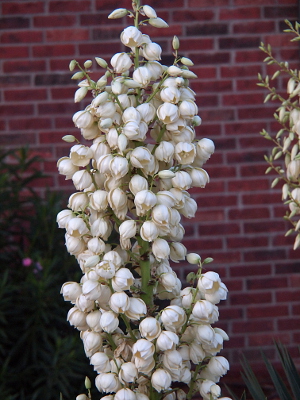 Pink oleander in late July.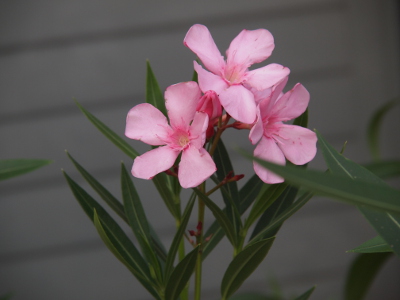 A freshly watered rose bush.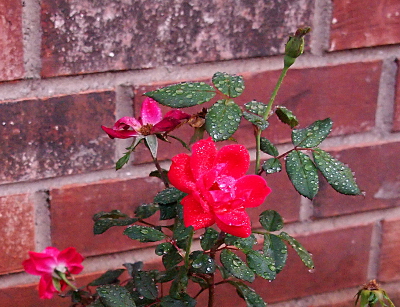 Blooms in the back yard in late July.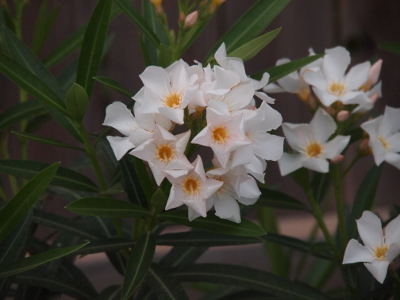 Blooms of the red yucca in late August.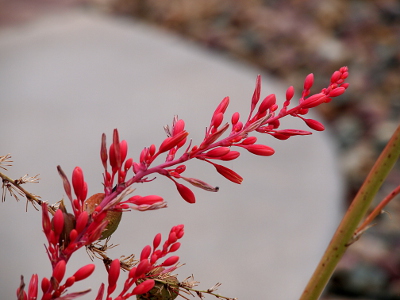 Ornamental grass in late August.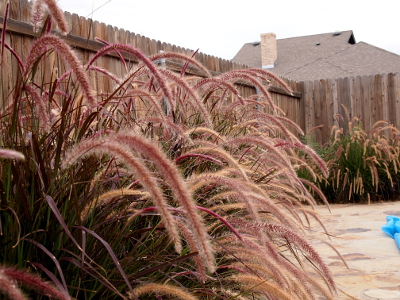 Plumeria in late September.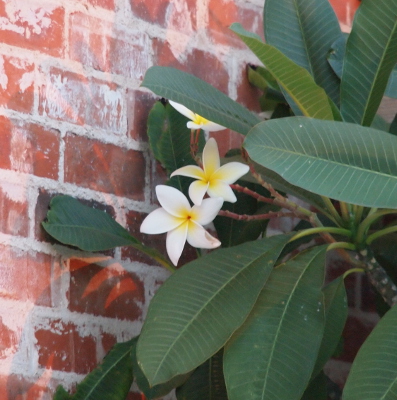 In certain sections of the housing development are open areas for drainage. All the back yards are fenced, but I noticed this "garden" along one section of fence with a gate in it.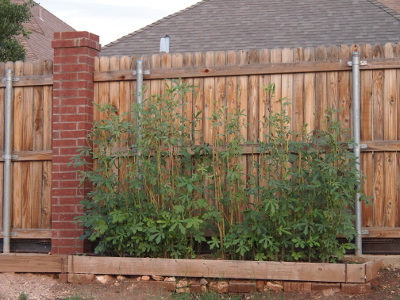 About two weeks later I saw the blooms on these okra plants.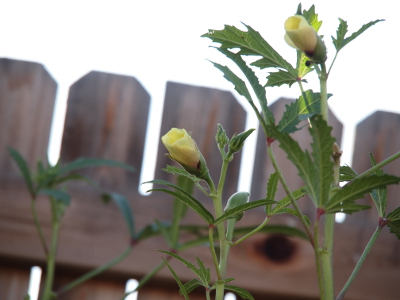 And the okra themselves.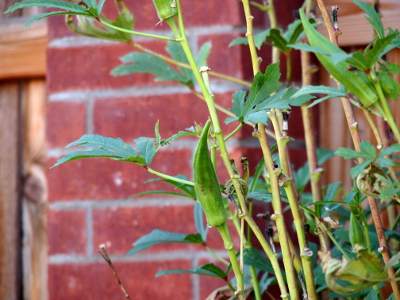 continue to page 3 of 5 to view birds in Midland