I saw these views of the moon in the area around the extended stay hotel I frequented in Jacksonville, Florida.

- - - - - - - - - - - - -
At 7:15a.m., which was not long after sunrise on November 1, 2015, the moon was well-lit.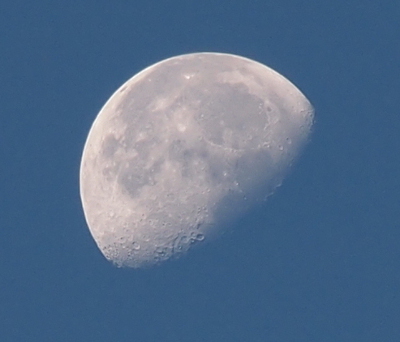 The moon rises and sets at different times during different times of the year. On July 25, 2016 the setting moon was still high in the sky at 10:30a.m.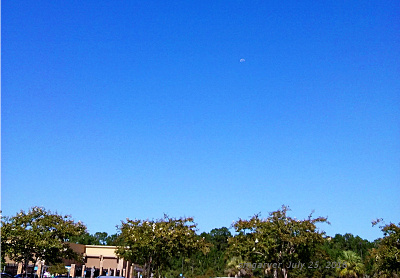 On January 20, 2016 the rising moon had just cleared the trees by 3:48p.m.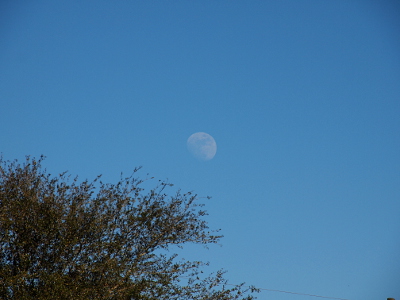 The moon in the lilac sky the evening of June 3, 2014.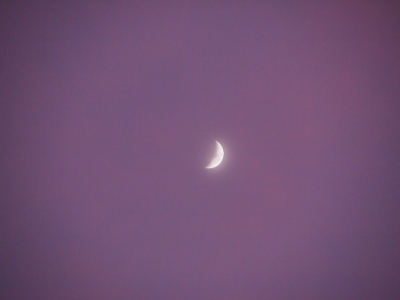 A sliver of the moon on the evening of November 24, 2014.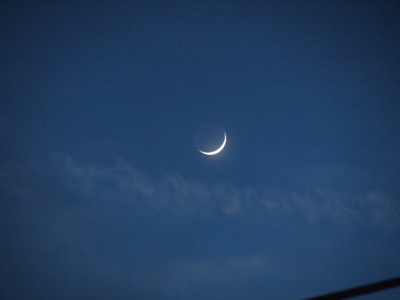 I happened to be outside at 9:20p.m. on January 14, 2016 and noticed the moon in a cup shape.
I thought perhaps the moon crescent appeared in different locations at different times of the year.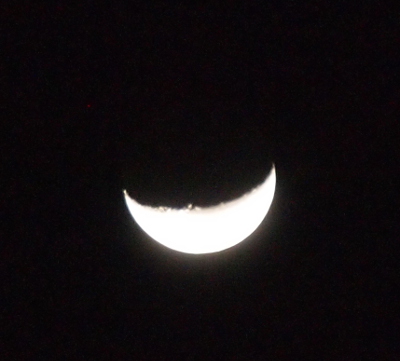 I was out at sunset at 5:42p.m. the next day, January 15, 2016 and noticed the crescent in a different location.
I deduced the crescent changes apparent location as the night progresses.

Two days later at sunset on January 17th I captured this images with many visible craters.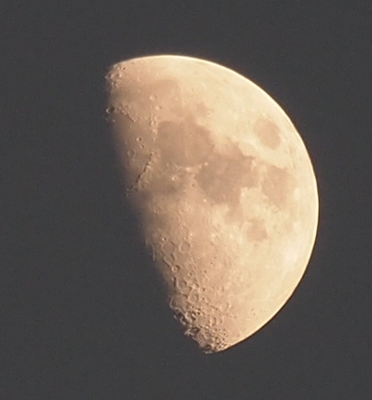 A change of the tilt exposes a few more ridges and craters. (December 7, 2016)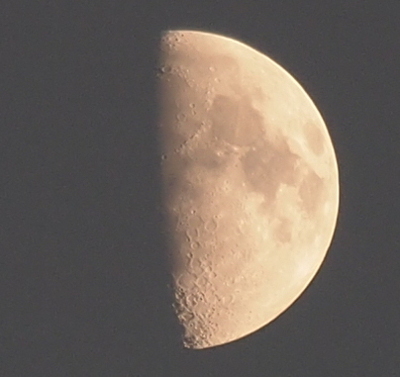 At sunset a few days before the full moon, one can see vallies leading to a circular spot in the lower right of the sphere (reminds me of sections of an orange meeting at the top). (December 30, 2017)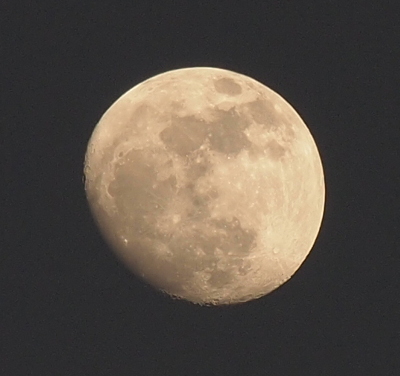 January 21, 2016 was two days before the full moon. I captured these three images at to show the apparent color change of the moon.
The left is a late afternoon image at 5:37p.m. The middle image is right at sunset at 5:51p.m. The right image is after sunset at 6:21p.m.


The evening before the full moon at sunset on November 24, 2015.

Evening of the full moon at sunset with a few clouds in the sky on March 11, 2017.