Hunter "Blood" Moon Full Lunar Eclipse - October 8, 2014
Images taken in Midland, Texas.
- - - - - - - - - - - - -
The partial eclipse started at 4:18 a.m. local time. I woke at 4:20 a.m. so I saw the start of it, but by the time I dressed and figured out the best way to capture the image with my camera more than 15 minutes had elapsed. The camera is not the best for low light situations, but I captured the essence of what happened.
4:37 a.m.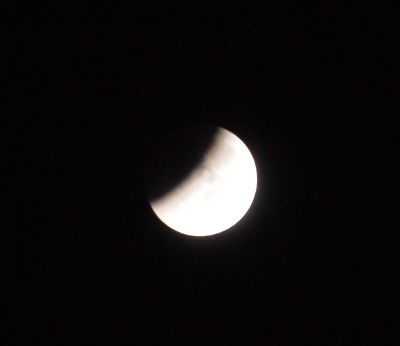 4:47 a.m.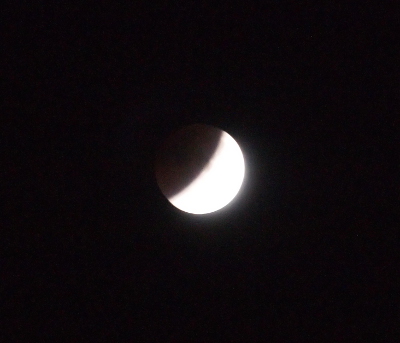 4:52 a.m.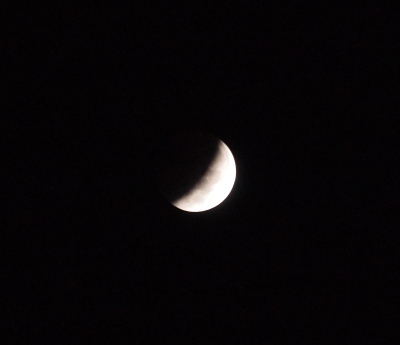 5:01 a.m.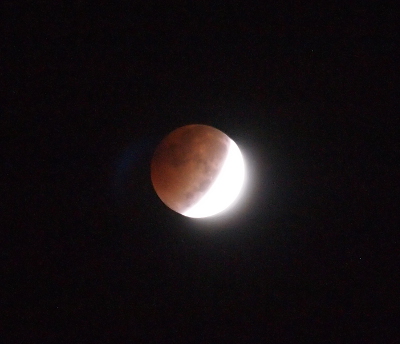 5:11 a.m.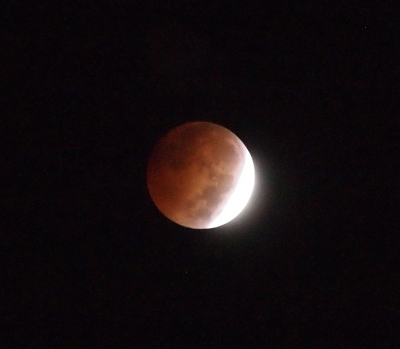 5:21 a.m.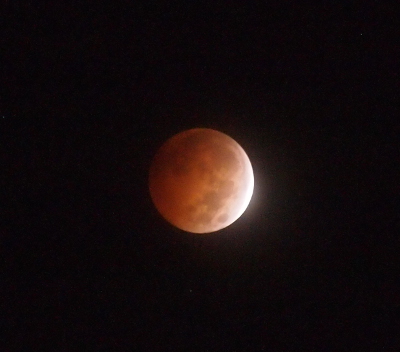 Full eclipse started at 5:27 a.m. This was taken at 5:31 a.m.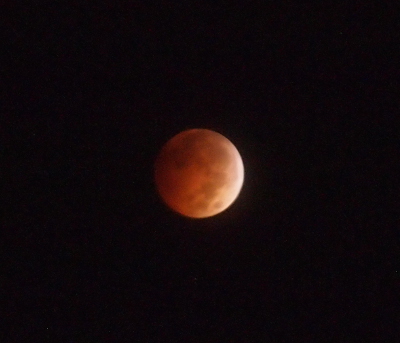 5:32 a.m.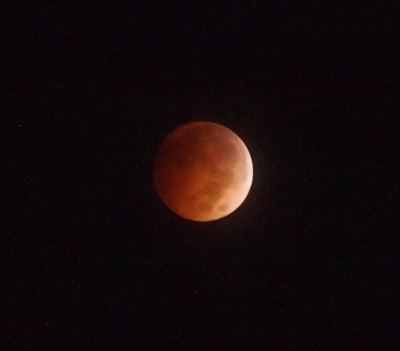 5:36 a.m.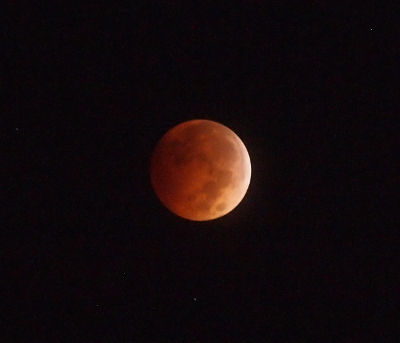 5:38 a.m.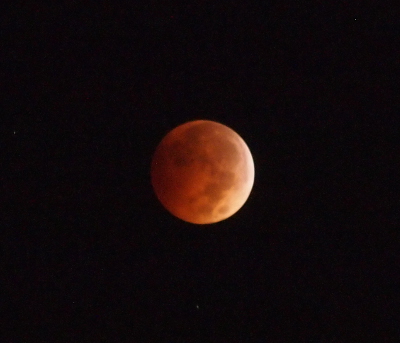 At this point I decided to go back to bed. I missed the maximum eclipse at 5:55 a.m. and the end of the full eclipse at 6:22 a.m. The second partial eclipse was happening when I took the dog for her morning walk, but the moon was also now in the low edge of the horizon with some clouds.
7:07 a.m.

7:14 a.m.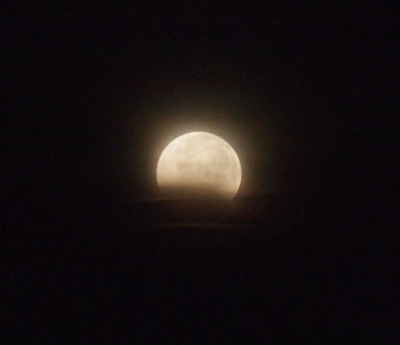 7:21 a.m.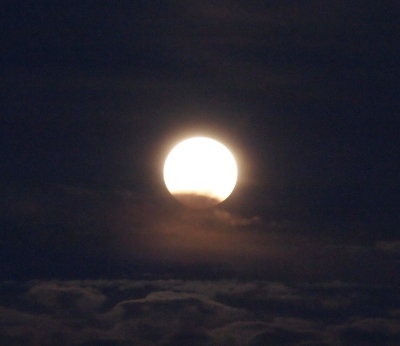 7:25 a.m.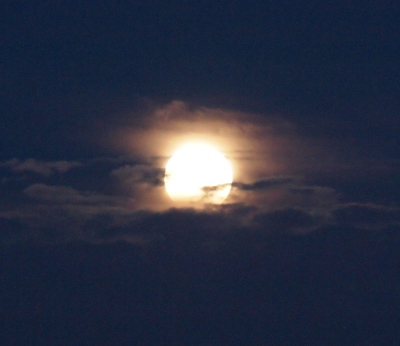 7:31 a.m.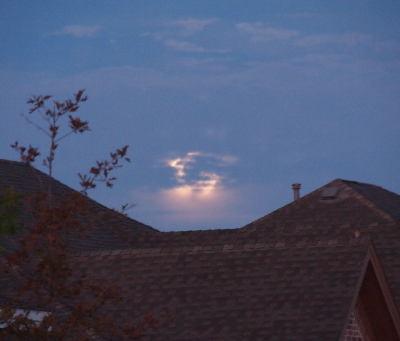 The partial eclipse ended at 7:32 a.m., fifteen minutes before sunrise.