The below photos have been added to their respective sections of the web site in July and August 2017. I assembled them here so you didn't have to hunt for photos scattered on multiple pages.
- - - - - - - - - - - - -
Barred yellow butterfly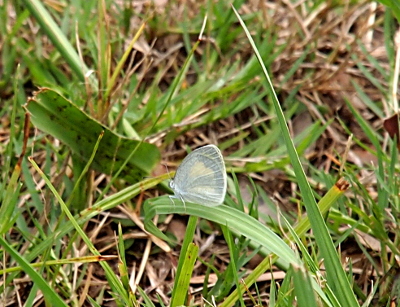 This moth seemed distinctive with its stripes, but I've not yet found the name.
Note the large dark eye.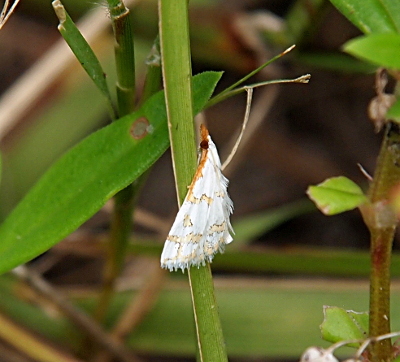 The underside of a probably different moth.
(I didn't get an image of the top of it, so harder to identify it, especially when they are so tiny. Its feet are wrapped around a bla of grass.)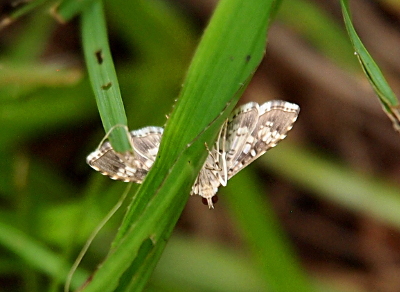 Unidentified moth.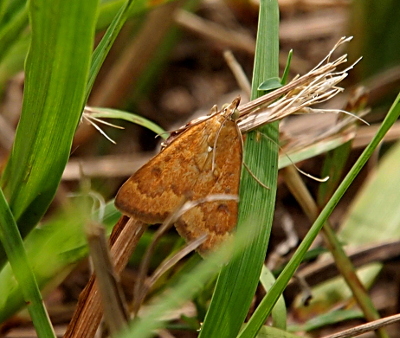 Gray Hairstreak butterfly with its distinctive 'tails' visible in both images.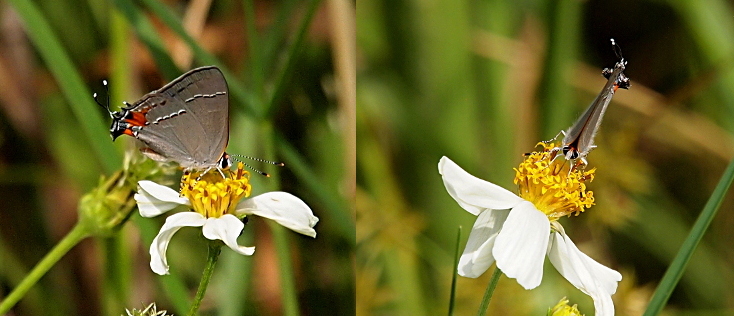 Ornate Bella moth with its yellow-orange tongue extended.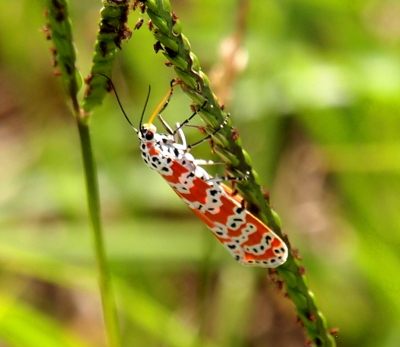 Underside of the Ornate Bella moth.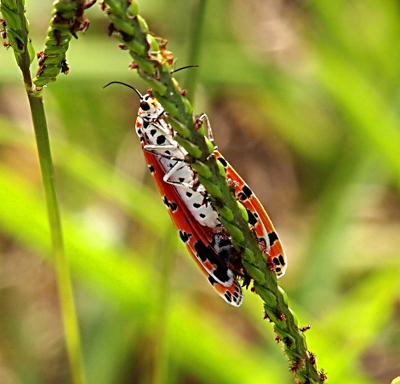 A long-legged fly.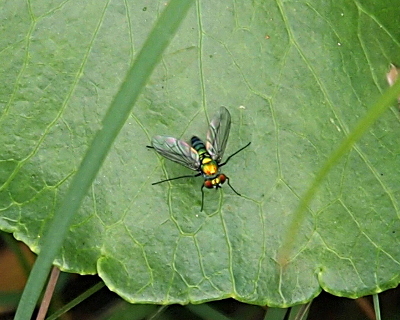 I've not yet identified this flying critter.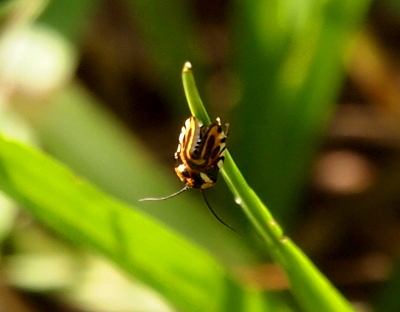 The pterostigma on this female Eastern Amberwing are very red.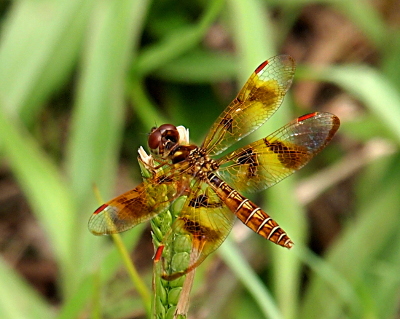 A male Halloween pennant dragonfly. (Male wings are more of a reddish hue rather than orange.)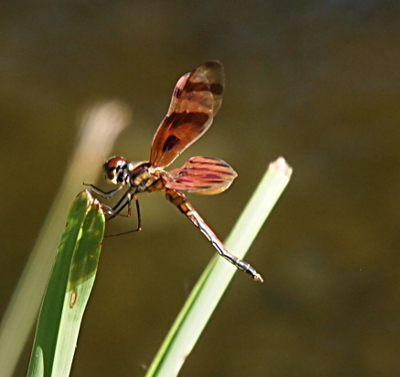 Front view of a different male Halloween pennant dragonfly.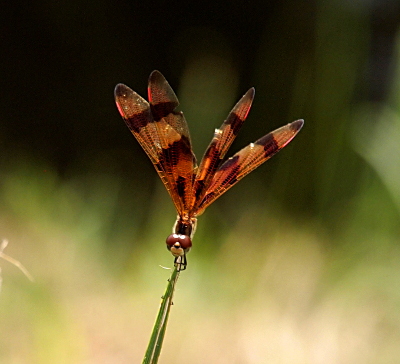 A very wet mockingbird.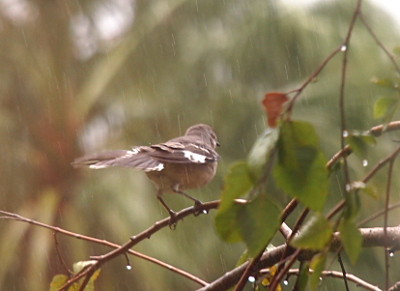 This otter stopped to munch its fish. After a few bites, it continued swimming the channel with the fish in its mouth.
(Yes, there are fish that big in the stormwater channels.)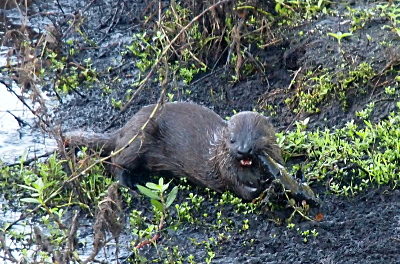 White-top sedge (left photo - July 15, 2017)-(right photo - September 13, 2015)

Blue mistflower (July 15, 2017)