The below photos have been added to their respective sections of the web site in September 2017. I assembled them here so you didn't have to hunt for photos scattered on multiple pages.
- - - - - - - - - - - - -
Mating flies.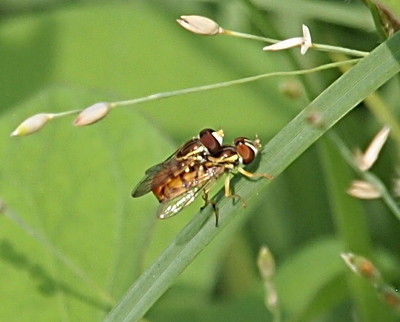 I've not yet been able to determine what this flying insect is.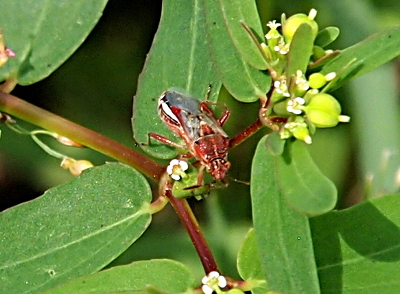 This looks like a small walking brown leaf.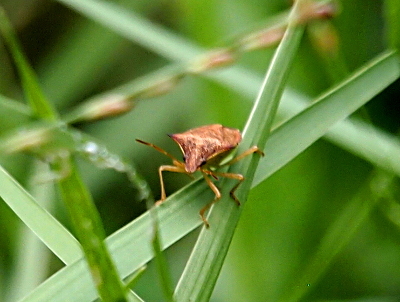 I think this may be a Carolina spreadwing damselfly.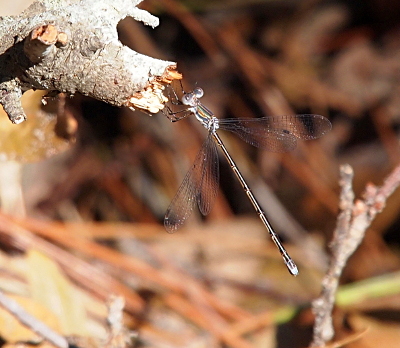 This is a two-toned male Rambur's forktail damselfly.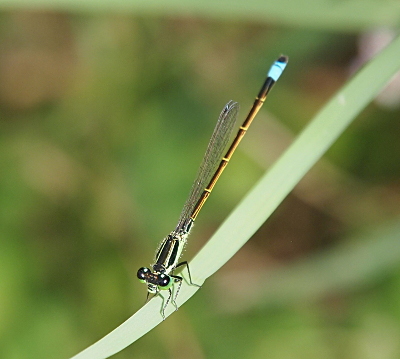 Mating Rambur's forktails. Male is on top with greenish body and blue tail end.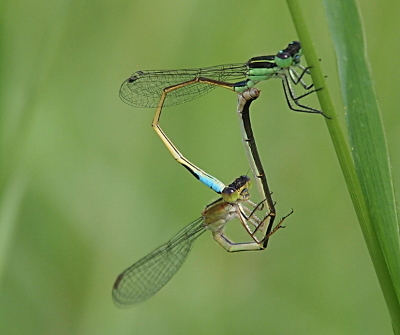 Here's a top-down view of the same pair. These two really bend significantly in order to mate.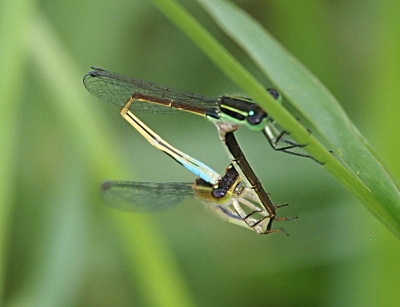 Little sulphur pyrisitia lisa butterfly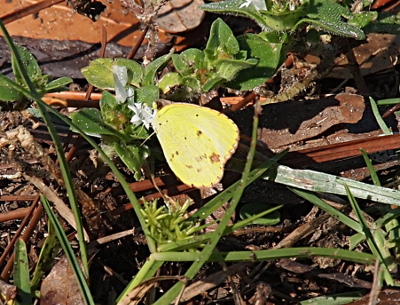 The tips of the antennae of a gulf fritillary butterfly are orange.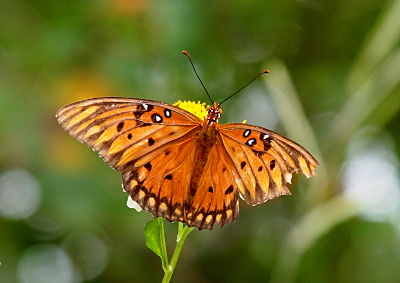 White peacock butterfly from the inside.

Possibly a member of the dandelion or aster family. (September 3, 2017)

Not yet found the name for this, but the long stamen are interesting. (September 26, 2017)

Dotted smartweed (September 3, 2017)

Interesting plant for which I someday hope to find the name. (September 26, 2017)

Small white flower (September 3, 2017)