The below photos from January 25, 2018 have been added to their respective sections of the Jacksonville Zoo portions of the web site on February 1, 2018. I assembled them here so you didn't have to hunt for photos scattered on multiple pages.
- - - - - - - - - - - - -
Colorful January bloom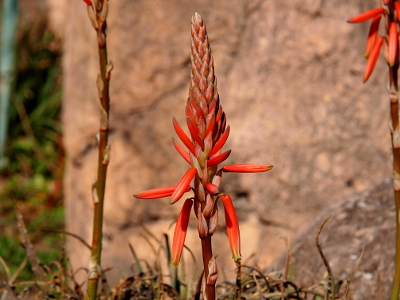 Lappet-faced vulture looks like it's wearing white bloomers.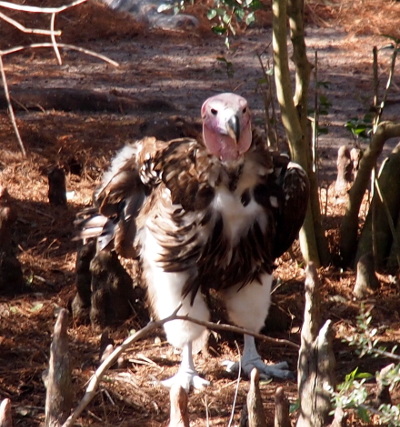 Close view of wattled crane

Interesting color patterns on this white-bellied bustard's feathers.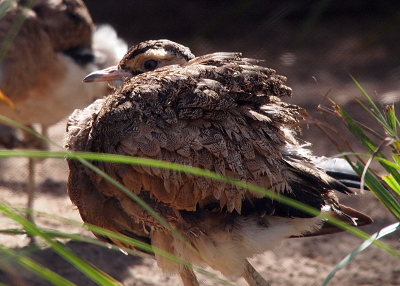 Magellanic penguin beaks are not smooth.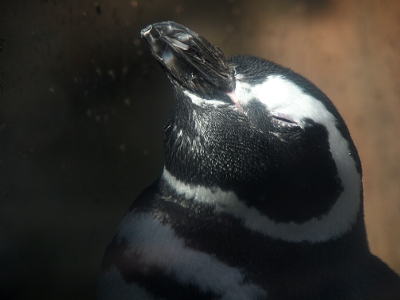 Penguins believe every day is a good day for a pool party.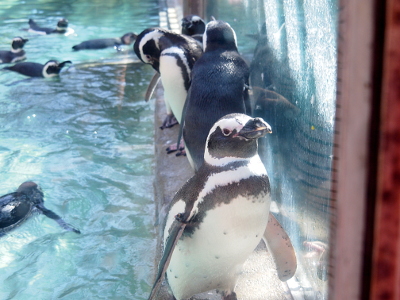 Rhinoceros hornbill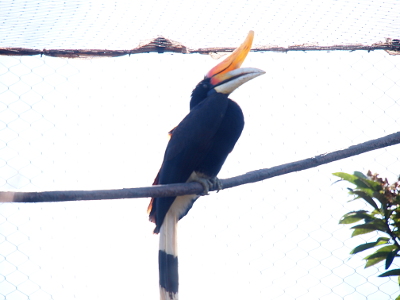 Marabou stork snoozing.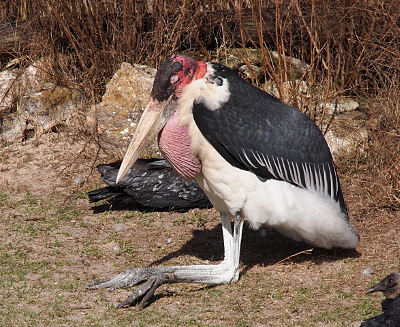 Yellow-billed storks have their nests in trees. (Tree is leafless in January.)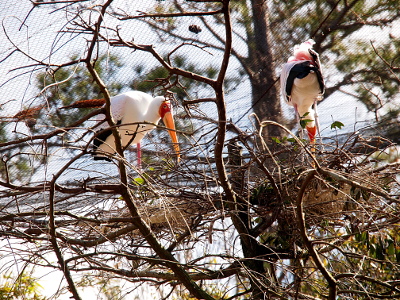 African spoonbills also build their nests in treees. The birds not near the nests are getting small branches to help build the nests.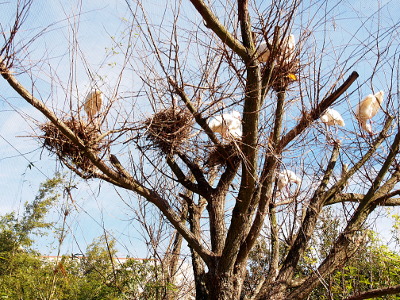 Indian blue peahen (The blurring in the foreground is fencing.)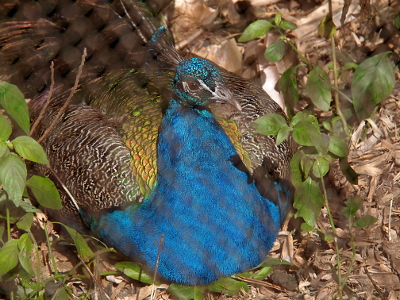 This interloper in the River Valley aviary knew it wasn't supposed to be eating the birds' food. As I neared it, it jumped out of the bowl. It then ran back to the bowl when I moved away from the bowl.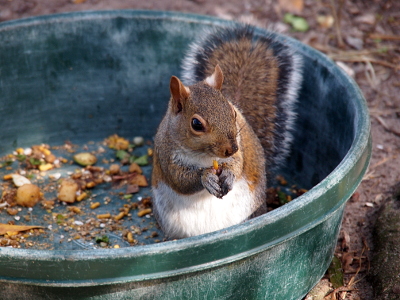 Green-winged teal, visiting for winter, swims in the water in the Plains of Africa exhibit.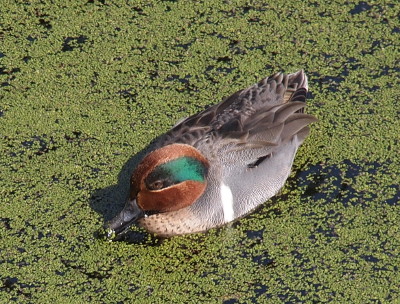 Blue-winged teal, either visiting for winter or migrating, swims in the water in the Plains of Africa exhibit.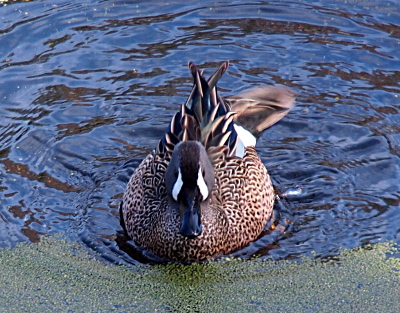 American alligator capturing some January sun.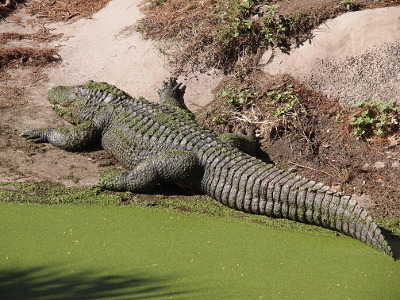 Matamata turtle in the Emerald Forest aviary pond is about 1.5 feet long.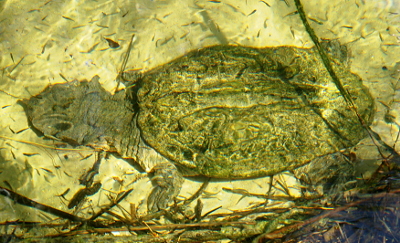 The little nubs on the top of the okapi's head is similar to the nubs a giraffe (its closest relative) has.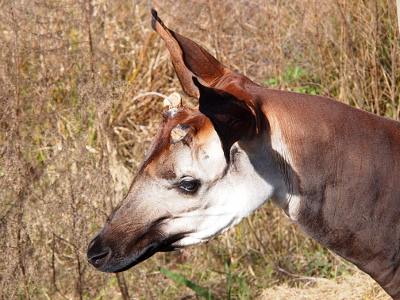 A giraffe prepares to accept the greenery on the right being offered to it.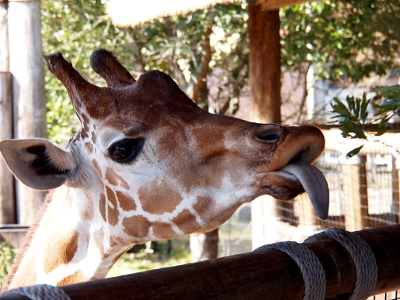 These two gals rest in the sun.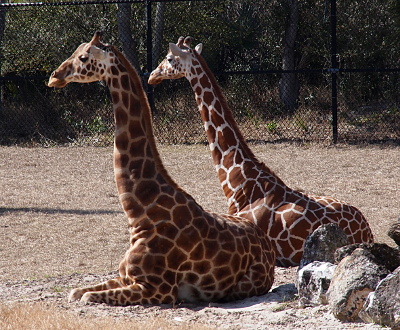 This youngster is two months old.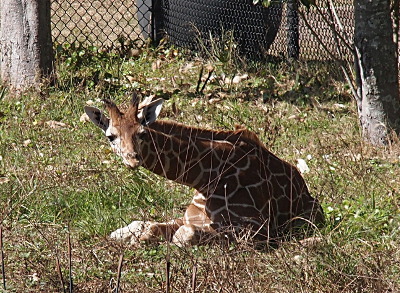 The third-largest bird is the southern cassowary which is native to Australia.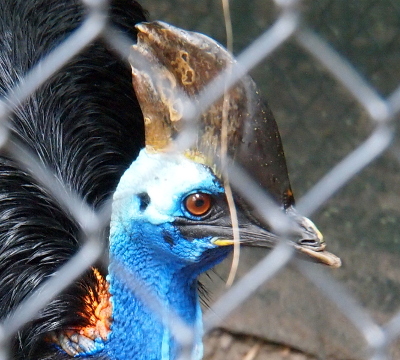 The feet of the southern cassowary.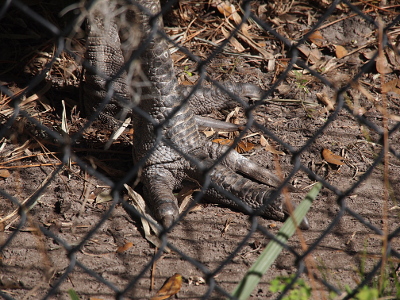 An 8 month old Visayan warty pig and one of its parents.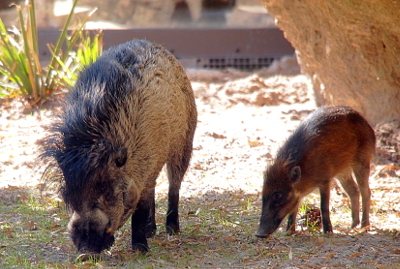 A Sulawesi babirusa pig couple. The "tusks" are actually teeth which grow through the skin.

Amur leopard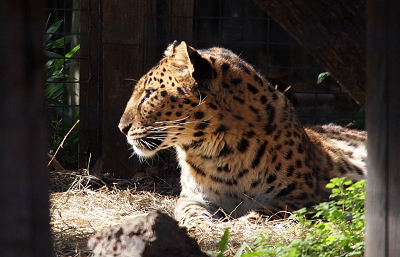 Florida panther (Blurring in foreground is fencing.)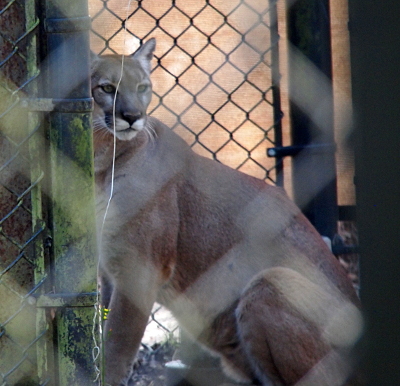 Coyote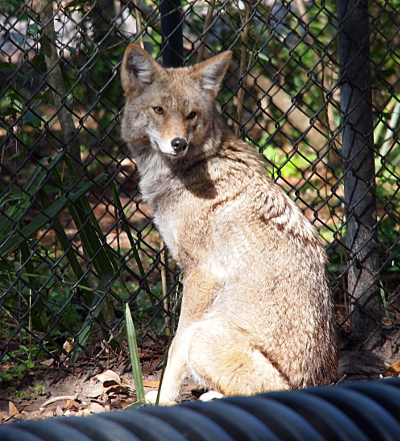 Fruit bats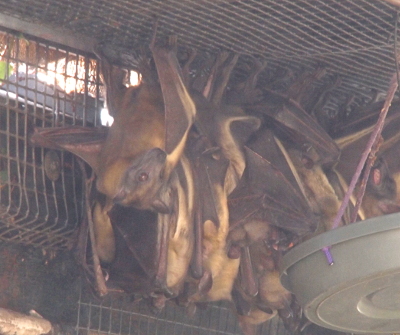 The zoo has a manatee rehabilitation area, so these two manatees are here temporarily while they recover physically. When well, they will be returned to the wild.