Red-bellied woodpeckers on this page including one which appears to be shaping a hole for a future nest or a food stash.
Page 2 of 2

- - - - - - - - - - - - -
A male red-bellied woodpecker.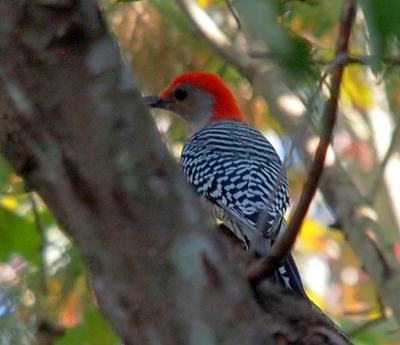 A red-bellied woodpecker running up the tree.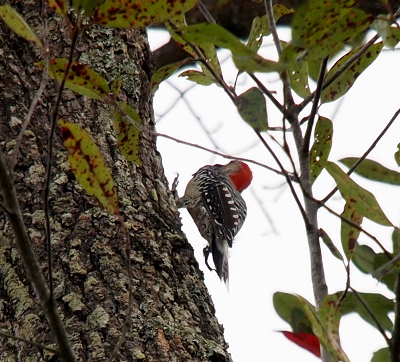 This is a female red-bellied woodpecker. A male has a continuous strip of red from the beak to the back of the head while the female has a grey patch between the red sections.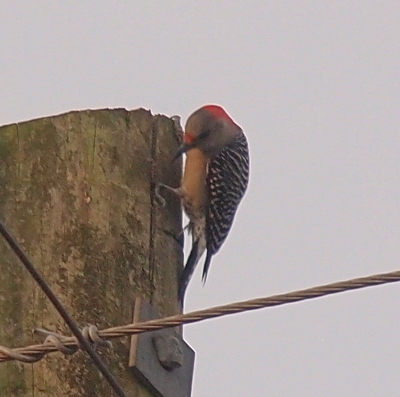 Early in the morning I noticed this red-bellied woodpecker pecking away at the tree approximately 30 feet above the ground.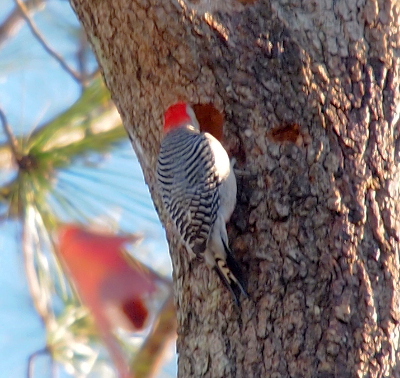 After the woodpecker's head disappeared in the hole, I realized it was more than a surface depression.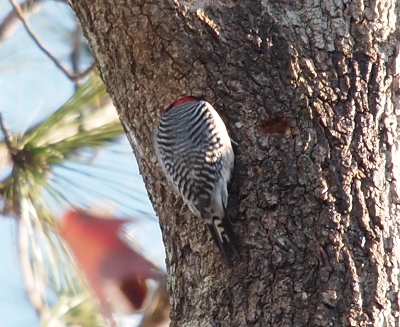 Here's a side view of the same hole on a different day.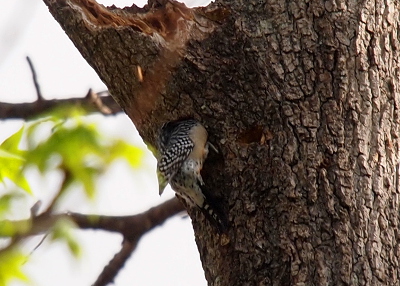 The hole looks to be quite deep and a nearly perfectly round opening.

A red-bellied woodpecker sticking its head out of a much larger hole in a different tree.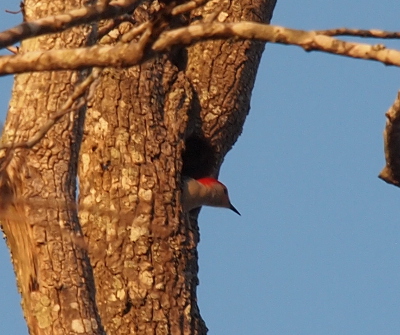 Return to the first page to see a variety of woodpeckers.