Pink dragonflies! The male Roseate Skimmer Dragonflies are mostly pink.
page 4 of 10
- - - - - - - - - - - - -
The male Roseate Skimmer has a pink body and appendages.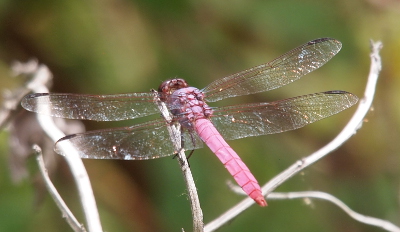 In this image it's a little easier to see that the tops of the wings are tinted pink.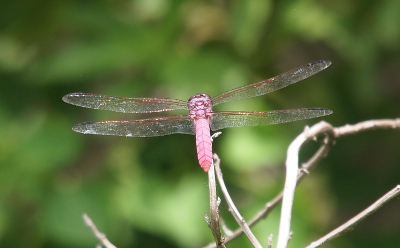 The front half of the male is a purplish pink.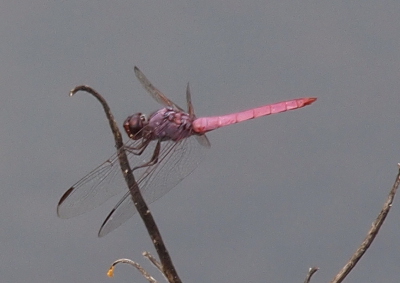 The eyes on the male are a dark purple.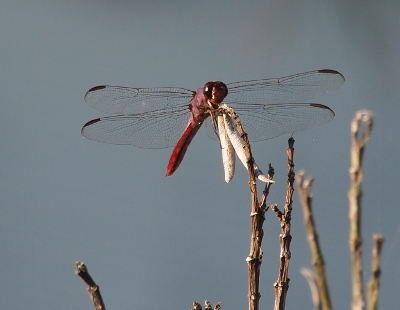 I believe this is a juvenile male who has yet to attain his adult rosy hue.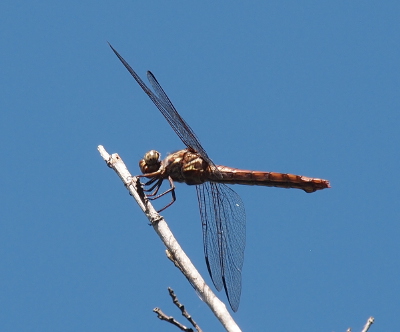 A female Roseate Skimmer.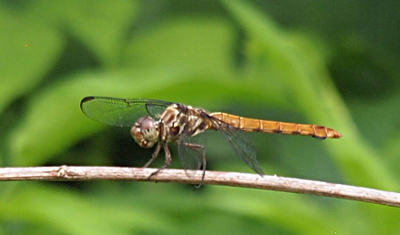 A front view of that same female Roseate Skimmer. Her pterostigma (front sections of the wings) are the same tan color as her body.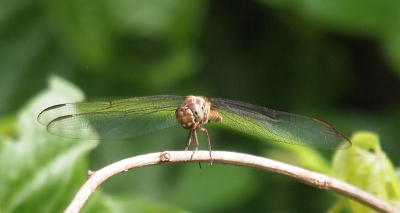 Female Roseate Skimmer's have a white stripe on their back.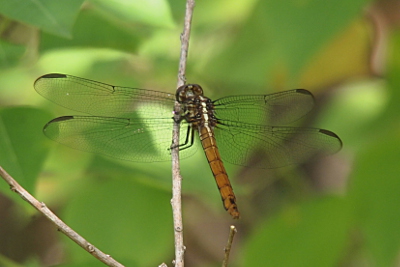 Continue to page 5 of 10 to see male and female Halloween Pennant dragonflies.