Great Egrets grace this page.
page 2 of 2
- - - - - - - - - - - - -
This is a great egret. It's nearly as large as a great blue heron and has a very similar body shape, head, and bill.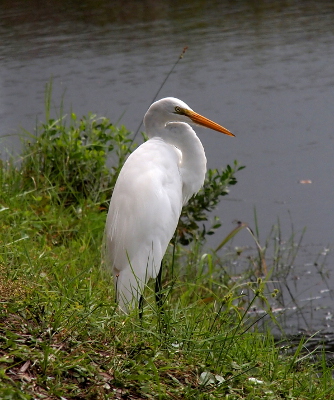 Its legs and feet are black.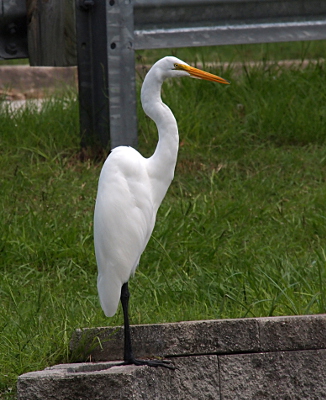 This egret is in deep water, but its body is still dry.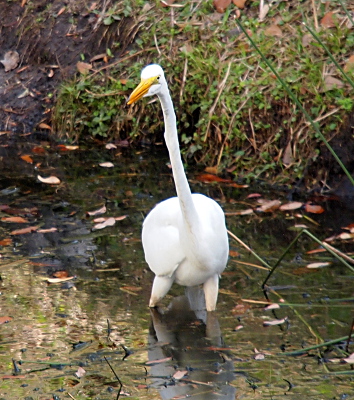 A close view of the face.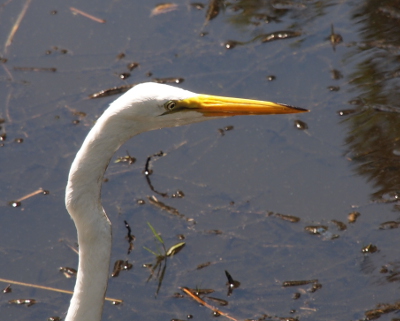 The egret with a fish in its bill.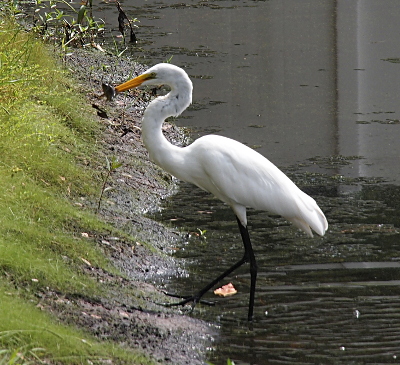 This egret has a small turtle in its bill.
The turtle has its head up as if to free itself, but it did become lunch.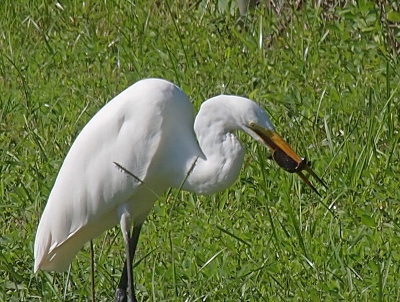 This egret is eating a crustacean of some sort.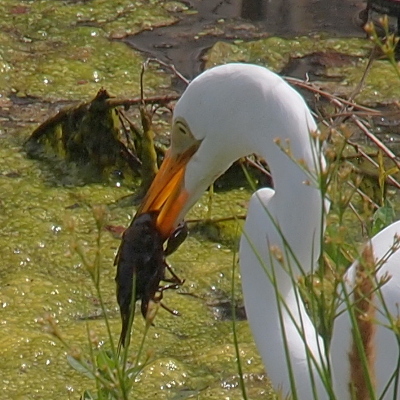 Readjusting the feathers.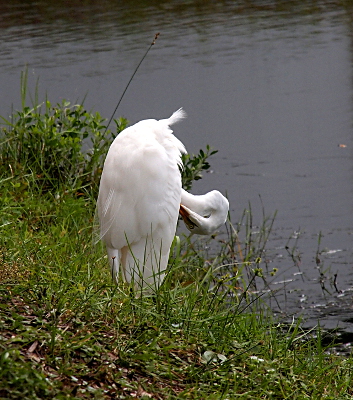 Great egret coming in for a landing at the pond.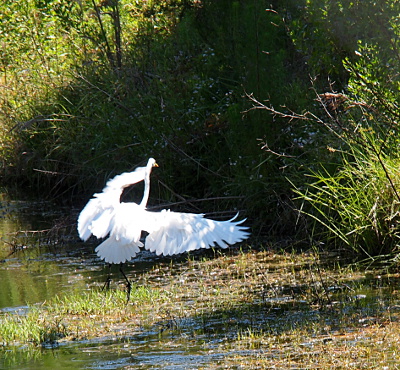 The egret has two 'levels' of feathers on its wing.
It's more noticeable on the right wing in this image.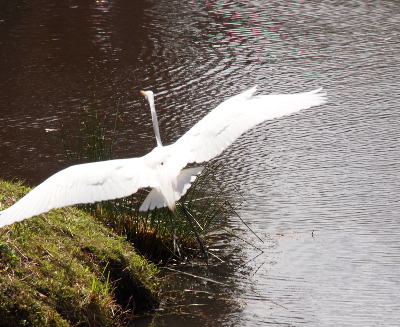 Return to page 1 to see the snowy egrets.