Jacksonville Zoo and Gardens - Jacksonville, Florida
This is the fifth of nine pages containing creatures and plants I viewed at the Jacksonville Zoo and Gardens in Jacksonville, Florida, on visits taken between July 2015 and September 2017. Subsequent pages include River Valley Aviary birds, Emerald Forest Aviary birds, other bird exhibits, and plants, butterflies and insects.
- - - - - - -
Page 5 of 9
This page includes a variety of reptiles and amphibians.
Sipowitz the American alligator turned 40 years old a few days before I captured his image.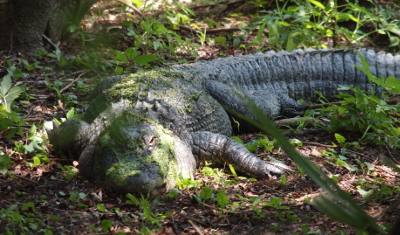 This Komodo dragon has great camoflauge skills.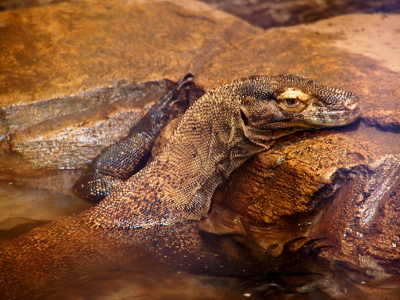 Goober, an Aldabra tortoise, is estimated to be 63 years old. He weighs 411 pounds.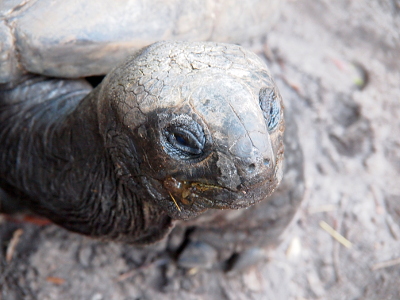 This tadpole becoming a frog (both tail and feet) was attached to the glass in the tiger-viewing-area pool.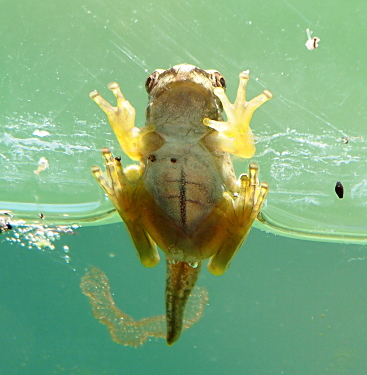 This bull frog was in the water of the lemur exhibit.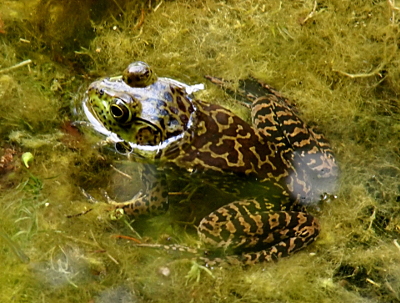 Green and black poison dart frog.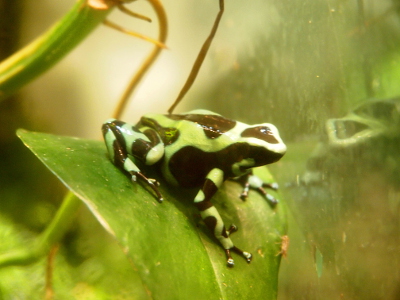 Blue poison dart frog.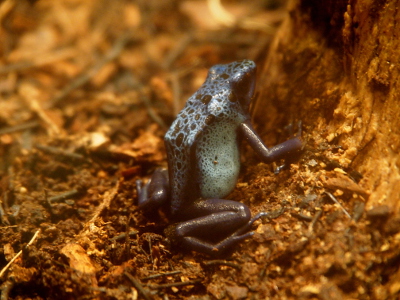 This may be a barking treefrog.
(I had difficulty discerning which signs corresponded to each enclosure, especially if the creature was hiding.)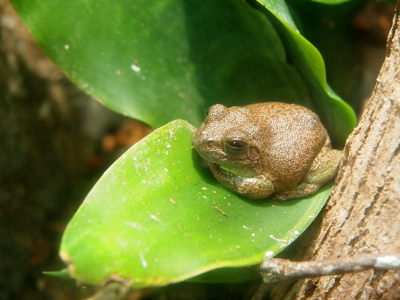 Florida cottonmouth also known as a water moccasin (venomous snake).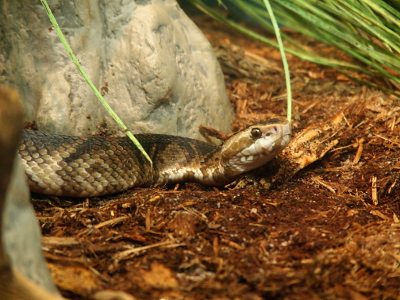 The color patterns on this Green Mamba Snake almost look as if the snake is painted.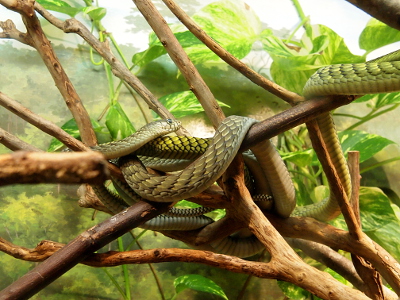 This is a mudpuppy. I didn't realize there was such a thing until I saw this display.
The official name is Gulf Coast Waterdog. They are aquatic salamanders.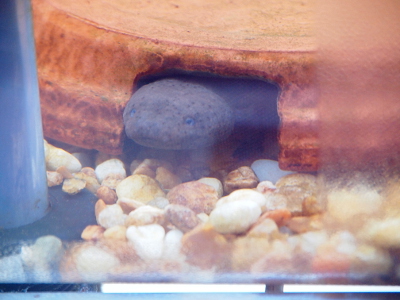 Diamondback terrapin.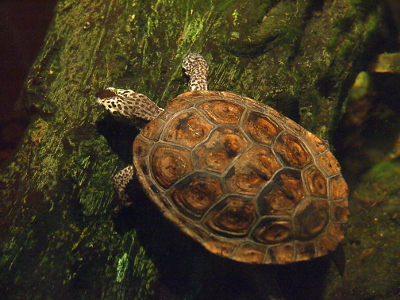 This little tortoise was behind glass or I'm sure one of us would have helped to flip it back over since it seemed to be stuck in that position.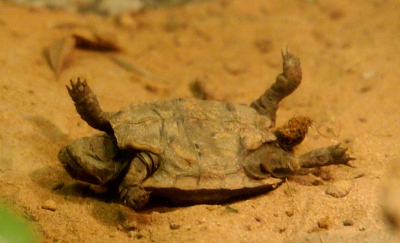 Continue to Jacksonville Zoo page 6 of 9 to see a variety of birds.