The second of three pages of sunrises viewed in Midland, Texas. The subsequent pages are sunsets.
page 2 of 3 of sunrises
Quite the colorful sky the morning of October 25, 2013.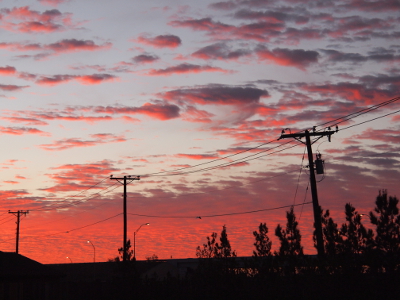 Sunrise view from the front yard that same morning.
Love the kite-tail whisps in this image.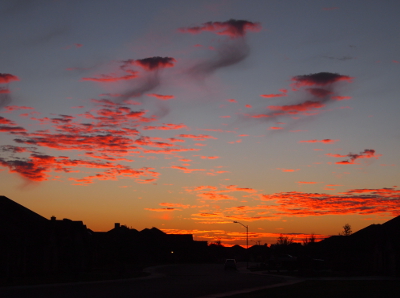 Definite color change in the clouds the closer they are to the horizon.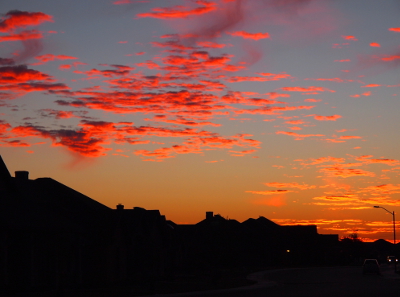 Zoomed out view from the front yard.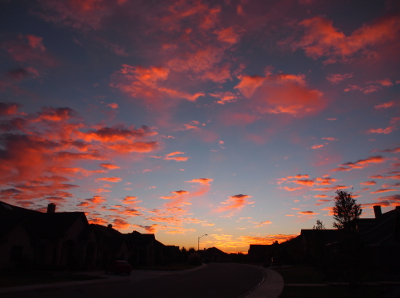 Sunrise the morning of December 4, 2013.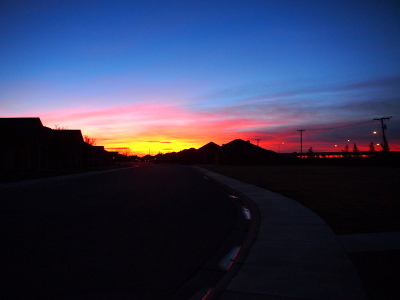 The same scene just a few minutes later.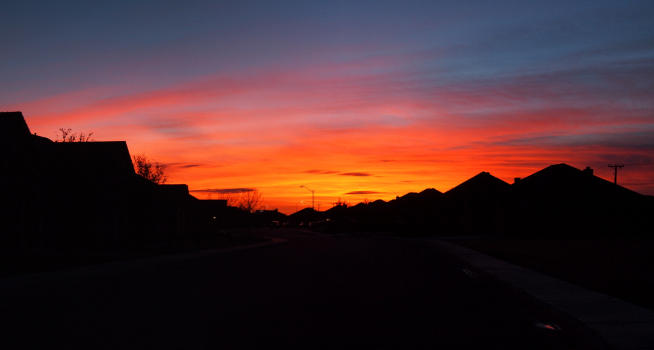 Sunrise on January 8, 2014. I liked the reflection in the house window.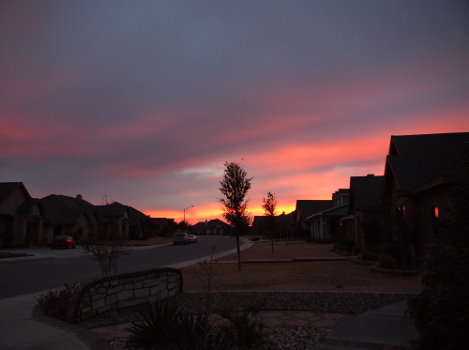 continue to the last page of Midland, Texas sunrises