The first two pages contain sunrise and daytime sky photos in the area around the extended stay hotel I frequented in Jacksonville, Florida. The subsquent pages are sunset images.
Page 1 of 5
- - - - - - - - - - - - -
February 4, 2016.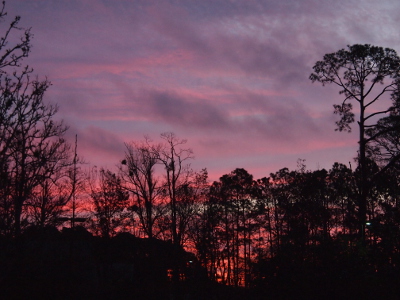 December 1, 2015.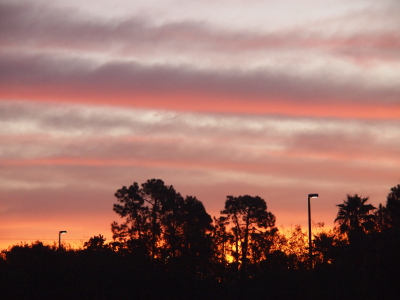 November 1, 2015.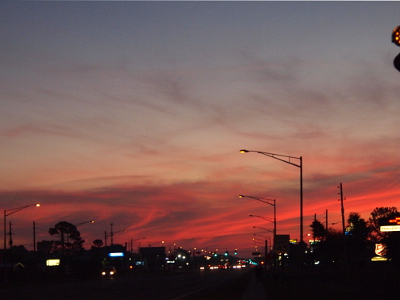 The same roadway on October 25, 2015.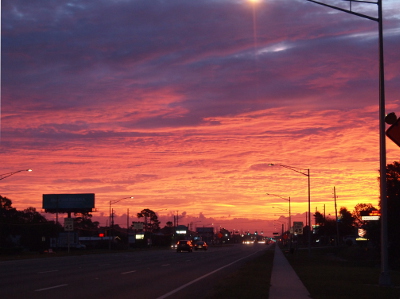 Just a few minutes later that same morning the sky has changed.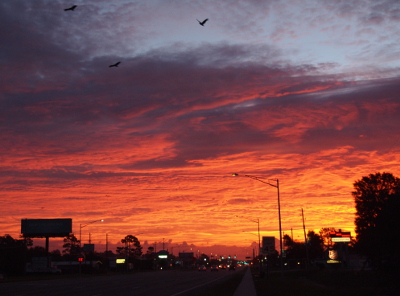 And the sky color continued to change as the sun cleared the horizon.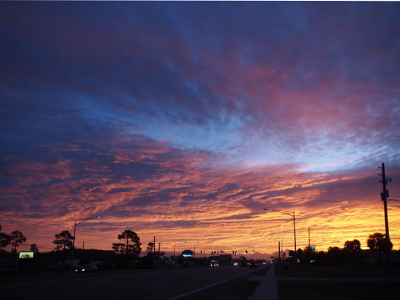 In this zoomed in image of the same scene a few minutes later the double set of clouds is visible.
This area is flat; the purple shapes on the horizon line are clouds.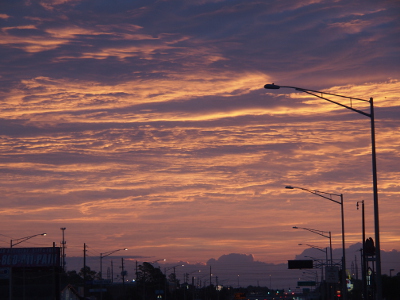 The sunrays are visible even though the sun is still below the horizon.
February 16, 2015.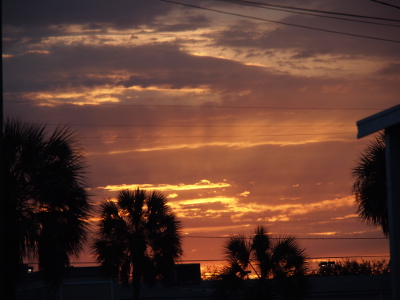 Continue to page 2 to see more sunrise images.